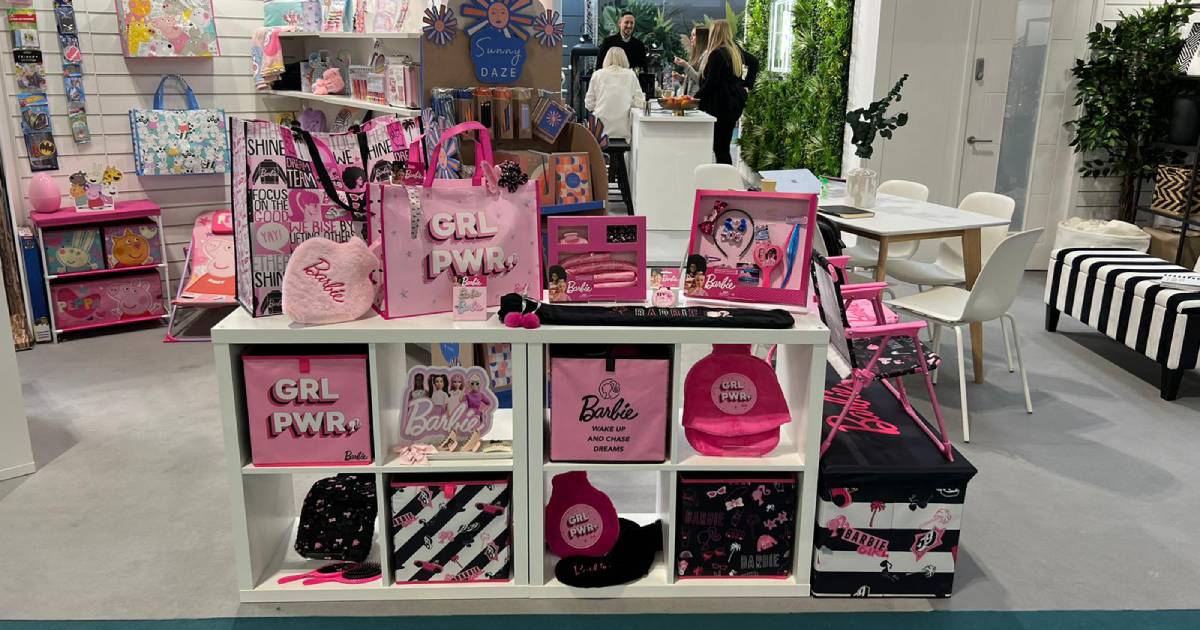 Licensing is the Gift that Keeps Giving
An eclectic selection of licensed products—including toys, stationery, jewelry, and home goods mixed with marijuana—greeted showgoers this week at the UK Spring Fair and NYNow events.
Toys made an appearance at NYNow in New York for the first time, due largely to Toy Fair New York being moved to September from its previous February timing. That switch brought licensing to the forefront of NYNow not only in the case of toys, but also across categories like publishing and home goods. This was especially true for the collectibles category, as retailers once again focus on impulse purchases.
For example, Super Impulse showed its Poptaters at the event, four-inch figures that combine a license for Hasbro's Mr. Potato Head brand with those of entertainment characters and figures. The first four figures—Bob Ross, Kiss' Gene Simmons, Topps' Garbage Pail Kids (Adam Bomb), and Hasbro's Transformers' Optimus Prime—will ship with 12-15 interchangeable parts and another set is due in June. Super Impulse, which has sold 70,000 units of its licensed Pet Rock since July, is also readying what it's billing as "the world's smallest" version for release in June.
"Collectability is big thing right now and during Covid, the impulse-buying business took a hit because people were not out in stores," said Carly Little, National Account Manager at toymaker Schleich, which is readying a 14-piece Wizarding World of Harry Potter collection for fall 2023 as it seeks to offset the ending of DC Comics and Peanuts licenses. "Everyone is back out again, and the impulse business is all about mini collectibles now."
Regardless of the size of the products, licensing played a big role across many categories at the shows in Birmingham, UK and New York. There was a broad selection of both Harry Potter- and Beatrix Potter-licensed products at the Birmingham show, along with a major presence by UK organizations like the Royal Horticultural Society and the Natural History and Victoria & Albert museums.
And given that both shows were geared toward specialty retailers, there were smaller suppliers casting their lot with licensing.
Cocktail bitters supplier The Bitter Housewife is readying a 3.4-ounce co-branded chicory bitters with Rogue Ales' Dead Guy label. And Fizz Creations has taken over direct distribution of its snow cone makers, cups, and flavored syrups sold under J&J Snack Foods Corp.'s Slush Puppie and ICEE brands. That move lowered the retail price to $129 ($65 wholesale) from the $150 ($75) charged with a third-party distributor, said Jill Kimbrough, Fizz Creations' Director of Sales.
Fizz is also shipping a licensed Tetris Tetrimino Waffle Maker this summer. In Birmingham, the Black & Decker brand had a strong presence in licensed kitchen and home appliances.
"Whether the license or the product is big or small, especially with specialty retailers, a well-known brand helps close the sale when there are dozens of competing products," said one licensee executive.
Along with the gifts and collectibles at both shows was a sampling of apparel and fashion accessories.
Nicole Miller brand licensee ABG Accessories is introducing a new line of scarves, hats, and gloves in August. That launch comes as the label, in which Gordon Brothers purchased a majority stake last year, embarks on a more aggressive licensing program in fashion. Women's clothing from independent labels also was present at the London show along with low- and-mid-priced jewelry.
Then there were those retailers seeking to establish their own presence.
Boston-based Johnny Cupcakes sells licensed and original t-shirts in a location designed to look and feel like a bakery (all the way down to the scent of sweet treats wafting from stores). The retailer launched its first wholesale greeting cards at NYNow. The collection of more than 200 cards, which were developed with IP attorneys, features parodies of Star Wars ("Boba Blast Birthday"), the Halloween movies ("Have a Killer Birthday), and other entertainment properties, CEO Johnny Earle said.