Licensing, Particularly by Celebrities, is Playing a Key Role in Mainstreaming of CBD Oil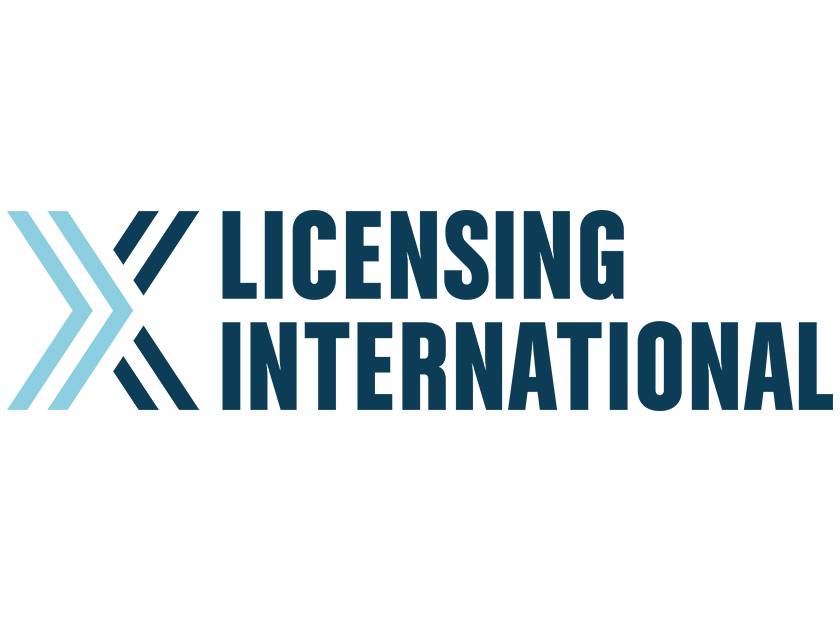 Brands are seizing upon the health and wellness properties of Cannabidiol (CBD) the hemp-derived oil that's increasingly an ingredient in foods, beverages, creams and pills – to sign a growing number of licensing agreements. But the lack of clear Federal guidelines and enforcement policies in the U.S. sticks a big question mark in all discussions about where the market is headed. 
Licensing deals and other alliances formed over the past few months indicate that CBD is on the cusp of going mainstream. Very mainstream, judging by the some of the names that have been getting involved:
*Kathy Ireland is now licensing her brand to Level Brands, for which she is chief brand strategist. Level acquired CBD oil supplier cbdMD in January, setting the stage for Ireland-branded health and wellness products.
*Authentic Brands Group (ABG), which earlier announced that it will be working with Green Growth Properties on a variety of ventures, signed an agreement with Green Growth and its CBD oil affiliate Tilray for pain relief creams that could hit the market by year-end, and eventually spread across ABG's roster of celebrity brands.
*Martha Stewart last week joined Canopy Growth Corp. as an advisor as the company develops CBD products "across multiple categories" starting with pet products, the company said.
And celebrities from other field are also getting into the business.
*Singer Willie Nelson, who lent his name to marijuana under the Reserve label, recently introduced CBD-infused "Willie's Remedy" whole bean coffee (an eight-ounce bag sells for $36).
*Former NFL player Terrell Davis is partnering with a CBD-infused energy drink 
*Former NBA star  Lamar Odom has lent his name to a line of CBD vape pens via Five Star Juices.
These celebrity efforts are part of a marketplace with an increasing number of mainstream participants. L'Oréal's Kiehl markets CBD-based sativa seed oil concentrate that reduces redness and calms acne-prone skin, and Sephora carries High Beauty's facial oil in its stores. Sparkling water supplier Recess launched a line of CBD-infused blackberry chai, peach ginger and pomegranate drinks last October and recently opened a pop-up store in New York. And Lord Jones, a Los Angeles company that weighed entering the cannabis market before bypassing it for CBD, sells $50 orange-flavored gumdrops through Standard hotels in Miami and New York. 
Despite these and other moves, the regulatory waters are murky.  The Food and Drug Administration (FDA) continues, for the time being, to bar companies from adding CBD –which lacks cannabis' psychoactive properties (THC) that produce a "high" — to food, drinks and supplements and from making claims about their products. The FDA's stance appeared to loosen in December when Commissioner Scott Gottlieb said the agency is seeking "pathways" to legalize CBD, and a new federal farm bill that passed Congress in December and was signed by President Trump removed it from the Controlled Substances Act.
Yet even before the FDA appeared to start changing its stance, there was a rush of products to market which has since accelerated. The prime driver has been companies seeking to position themselves as early entrants with owned- and licensed brands for what is expected to be a lucrative market for CBD-based products. U.S. retail sales are expected to more than triple to $1.3 billion by 2022, says researcher New Frontier Data. According to a report released last week by investment firm Cowan & Co., about 7% of U.S. consumers are already using CBD, with dietary supplements accounting for 44% of the market, topicals (pain relief creams and beauty products) 26%, capsules 22% and beverages 20%.
Licensing and brand recognition promise to be as key a differentiator here as in other product categories, and could help licensees gain didstribution to which they otherwise might not have access, says Green Growth's Peter Horvath.
CBD Business Moving Mainstream
In another indication of the mainstreaming of the CBD business, Green Growth recently signed an agreement to open upwards of 300 kiosks in Simon Property Group malls by year-end to sell both its own brand and Greg Norman products. It's also talking with ABG about creating multi-brand kiosks based on ABG's other celebrity brands, he said.
"The traditional licensing deal is to go wholesale to retail, but we are probably not going to do that since the wholesale channel doesn't always have the educated sales force" needed to sell CBD-based products as they are introduced to the market," says Horvath.
Yet as companies ready brands for market and sign licensing deals, some industry observers remain cautious about CBD's prospects given the regulatory hurdles that still must be cleared. The FDA has so far lightly enforced the sale of CDB-based cosmetics and other topical products, but the same might not be as true for food and other consumable items, says attorney Alison Malsbury of the Harris Bricken law firm, which specializes in cannabis-related issues.
Then there's the question of marketing and advertising the products. As Malsbury points out, "Companies that are marketing or advertising CBD-based products need to be mindful of both the FDA and the FTC. Additional advertising restrictions may exist on a state-by-state basis depending on whether the CBD is derived from marijuana or from industrial hemp. California, for example, has substantial advertising restrictions on marijuana products, including CBD products, but has no specific advertising restrictions for industrial hemp-derived CBD."
Shifting Enforecement Tides
There's also the question of navigating the shifting enforcement tides in local jurisdictions. For example, last month the Rutherford County (TN) Sheriff's Office shut 23 businesses for selling CBD-based gunny candies and vape juice. 
In New York City, meanwhile, there's no clear pattern. The Department of Health is moving to ban all restaurants and bars from serving CBD-laced food and drinks effective July 1 on the grounds that these establishments are barred from adding anything that hasn't been approved by the FDA as safe to eat. At the same time, though, the New York City Council is considering legislation that would overturn the ban. And that doesn't begin to address the fact that many local grocery stores carry a variety of CBD ingestibles, often well displayed near the cash registers. Come Back Daily, a dispensary-style CBD store in Manhattan, opened last fall offering CBD-infused Sprig soda along with Wildflower's disposable vape cartridges. And in Boston – medical and recreational marijuana are legal in Massachusetts — the local Wegman's Supermarket has a standalone display featuring hemp-based products including CBD-infused chocolates and chamomile blend tea.
"Companies are entering into these deals with the understanding that they will figure it out as they go along and that everyone will proceed with caution," says Malsbury. "But enforcement so far has relatively lax because the agencies haven't quite wrapped their heads around the differences between hemp and cannabis and CBD and THC."
Some agents representing celebrity brands are proceeding with caution before moving into CBD, given the uncertainty around regulators' stance on the substance. Beanstalk's Martin Cribbs, for example, says he's gotten "some interest" in CBD from the estates of deceased celebrities it represents – Bruce Lee's estate has weighed entering the health and wellness category – but navigating state and federal laws and FDA regulations remain critical barriers to introducing licensed product, says  Cribbs.
"You should be looking at it (CBD) and doing everything you can to understand how clients can benefit from the trend," says Cribbs.  "Understanding how to do it is crucial, but doing it legally and making sure you are regulatory compliant is critical."
Once a regulatory path becomes clear, major players in the beverage business will likely enter the market with CBD-infused drinks, Cowan analyst Andrew Charles wrote in his report.
"Should the regulation of CBD oil as an additive to food and beverage change, or craft/independent coffee shops find a way to comply with existing regulations, we could envision Starbucks ultimately piloting the ingredient," Charles said. A Starbucks spokeswoman declined to comment.
Contacts:
Authentic Brands Group, Jamie Salter, CEO, 212-760-2412, jsalter@abg-nyc.com
Beanstalk, Martin Cribbs, VP Brand Management, 212-303-1130, martin.cribbs@beanstak.com
Cowen, Andrew Charles, research analyst, 646-562-1332, Andrew.charles@cowen.com
Green Growth Brands, Peter Horvath, CEO, 614-743-0812. phorvath@greengrowthbrands.com
Harris Bricken, Alison Malsbury, attorney, 415-200-0648, Alison@harrisbricken.com
New Frontier Data, John Kagia, Chief Knowledge Officer, 844-420-3882
Prohbtd, Craig Binkley, Pres. PROWorks Division, bink@prohbtd.com