LIMA Announces Conference Program For Licensing International Expo in June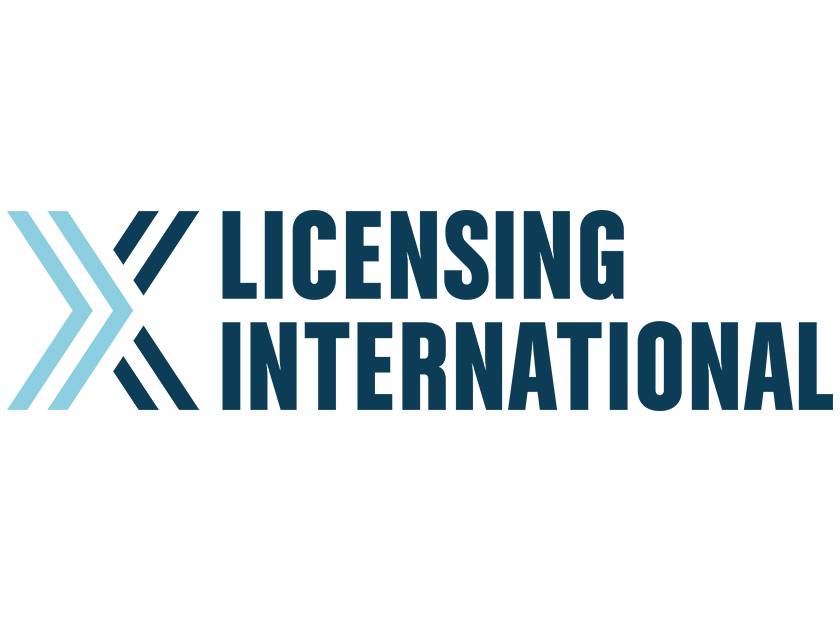 (New York, NY) April 28, 2011 – The International Licensing Industry Merchandisers' Association (LIMA) has announced a comprehensive lineup of more than 30 seminars for Licensing International Expo 2011, the world's premier licensing event, which will be held at the Mandalay Bay Convention Center in Las Vegas, June 14 – 16. The conference program runs from Sunday, June 12 through Wednesday, June 15.
Part of LIMA's prestigious Licensing University™ program, the sessions feature industry leaders and cover a wide variety of topics to help licensors and licensees build their businesses in the changing economy. Additionally, the conference program offers a strategic look at virtually all major industry segments, including corporate branding, art, sports, and food and beverage licensing.
To kick off the expo, Rick Darling, President of LF USA, a subsidiary of Hong Kong-headquartered Li & Fung Limited, the multinational consumer goods export and logistics group, will deliver the keynote address on Tuesday, June 14. The keynote is free to all registered attendees and advance registration is required. To register, visit LIMA's website at http://www.licensing.org/events/view/622/.
Highlights of the conference program include:
First Brand Licensing Competition at the Expo – Deadline Extended to May 13
Monday, June 13, 3:00 – 4:30 p.m.
For the first time, LIMA is presenting a brand licensing competition that will provide a high-visibility platform for new, not yet available at retail brands and properties across categories.  Entries for Am I Ready For Primetime Licensing? must be submitted by May 13 with one winner selected during the session by a panel of judges.  Winner will receive one-year free membership in LIMA, free booth space* at Licensing International 2012 and advice from top executives in the field. Submissions should be emailed to Jennifer Coleman at jcoleman@licensing.org by Friday, May 13. Click here for a complete list of submission criteria.
Pre-Show State of Retail Session and Tour
Sunday, June 12, 12:30 to 5:30 p.m.
The third annual "The State of Retail in the U.S.," presentation by retail consultants Lisa Carver and Carol Spieckerman of NewMarketBuilders will address retailers' new perspective of themselves as brands and what drives retailers' branding decisions. Immediately following the presentation, Carver, Spieckerman and LIMA will host a bus tour of selected retailers.  Cost for the presentation, tour and lunch is $75 per participant for LIMA members and $80 per participant for non-members.
Free Roundtables with Industry Executives
Wednesday, June 15, 9:00 a.m. – 10:00 a.m.
To give Licensing International Expo attendees a small taste of its year-round educational programs, LIMA for the first time will offer a session of free roundtables led by industry executives. Attendees will be able to participate in a pair of half-hour small group discussions; at the end of the first half hour, everyone will move to a different discussion topic. The roundtable series is limited to 70 attendees and advance registration is required. To register, visit LIMA's website at http://www.licensing.org/events/view/621/. 
 "We're very proud that the Licensing University 2011 lineup features speakers from the top of their fields and many new sessions, notably the first-ever brand licensing competition at Licensing International Expo and free informal roundtable discussions with industry experts," said Charles Riotto, president of LIMA. "The conference program reflects LIMA's commitment to being the preeminent source of education to help licensees and licensors grow and thrive."
The conference program includes seminars for industry newcomers and veterans alike. Several sessions are eligible for credit through LIMA's Certificate of Licensing Studies (CLS) program. 
Additional sessions include:
• An Appetite for Licensing: Food, Beverage and Restaurant Brand Activity – Understand how food and beverage licensing can help grow brands and support core business objectives. Moderator: Carla Bernosky, President and Co-Founder, IMC Licensing
• Case Studies in Sports Licensing – Learn about sports licensing strategies from the top executives in the business. Moderator: Rick Van Brimmer, Director, Ohio State University Office of Trademarks and Licensing
• Marketing and Licensing Experiential Brands: Case Studies – Hear from leaders who work with FFN, Cirque du Soleil, the Rock & Roll Hall of Fame and Museum and the Grand Ole Opry on how they have expanded their brands beyond their destination. Moderator: Melissa Frayley Aquinni, VP of Merchandise and Licensing, Gaylord Entertainment
• Issues in Sourcing and Manufacturing – Learn how to protect licensed brands by assuring socially responsible treatment of workers in the supply chain. Moderator: Christian Ewert, President and CEO, International Council of Toy Industries CARE Foundation
• Big Fish, Small Pond: Big Pond, Small Fish – Making the Transition – Cracking the U.S. market remains the benchmark of global brand success. Hear what strategies helped the BBC achieve its success.  Moderator: Neil Ross Russell, Managing Director, BBC Worldwide Children's and Licensing
• From Good to 'G'rate': What Every Licensing Professional Should Know about Royalty Rates – Hear leading industry experts discuss royalty rates across categories and how to improve the licensee-licensor relationship. Moderator: Adina Avery-Grossman, Founding Partner, Brandgenuity LLC
• Navigating a Cause Licensing Relationship – Licensing partnerships between for-profit and non-profit entities can be tricky to navigate. Learn what makes a partnership successful and what makes it fail. Moderator: Tony Summers, Director of Production and Licensing, National Wildlife Federation
To view the complete 2011 seminar lineup and see which sessions are CLS-certified, visit www.licensingexpo.com. You can register online, or by phone at (888) 644-2022.  Sessions have limited seating and registration is on a first-come, first-served basis.