LIMA Licensing University™ Shines Spotlight on Effective Marketing & Branding Techniques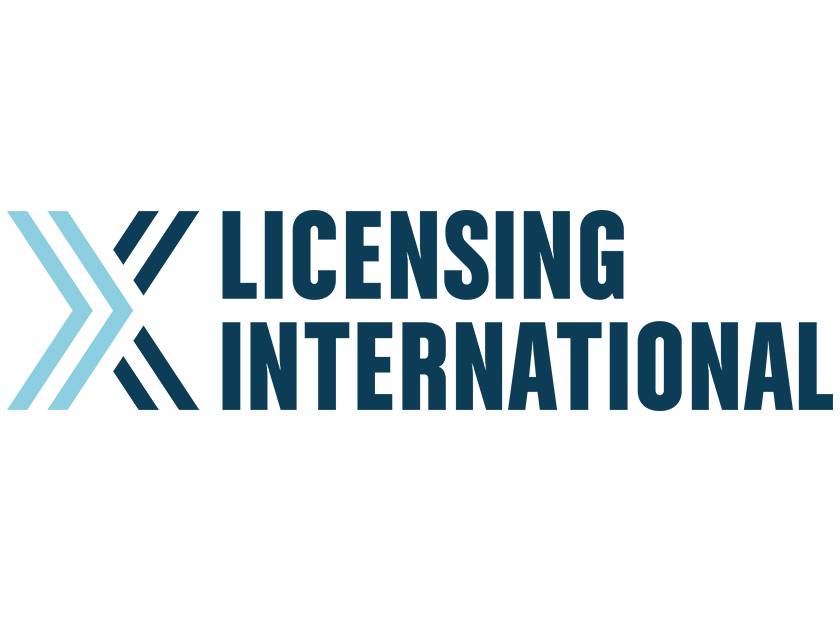 May 27, 2014 – The retail landscape is more competitive than ever and the need to develop more effective marketing and branding campaigns is crucial to effectively connecting with consumers. The International Licensing Industry Merchandisers' Association (LIMA) will present a range of seminars as part of its Licensing University™ program this year at Licensing Expo to help attendees equip themselves with the knowledge they need to win with shoppers every day. These targeted sessions are among the 26 business-boosting offerings to be presented during the licensing industry's largest annual event of the year. Licensing Universitytakes place from Monday, June 16, to Thursday, June 19, 2014 at the Mandalay Bay Convention Center in Las Vegas.
This year's Licensing University sessions, which kick off Tuesday, June 17, at 8am with the keynote address by Jeffrey Katzenberg, CEO of DreamWorks Animation, will cover a range of topics vital to crafting successful licensing initiatives across the U.S. and around the world. Among the sessions focused on marketing and branding are:  
Protecting The Brand: Understanding Compliance For Licensors & Licensees

(Tuesday, June 17, 11:15am-12:30pm) – Presenters will discuss how a company's brand is often its most valuable asset, and safeguarding brand reputation is critical when dealing with licensed goods. The session also will cover: the essentials of producing safe, compliant products; ethical and responsible sourcing measures to protect the brand; managing supply chain security to reduce the risk of goods being distributed to unauthorized suppliers; and preventing counterfeit goods from entering the market. Moderated by Susan Deragon, Senior Technical Consultant Toys & Premiums Group, UL. Presenters include Rod Jones, Associate Director, Global Security & Brand Protection, UL; Shahab Khosravan, Director of Compliance, The Coca-Cola Company; and Derek Quan, Senior VP of Maxx Marketing.

 

Understanding Social Media: What You Need To Know From A Marketing And Legal Perspective

(Tuesday, June 17, 1-2:15pm) – This session will help attendees gain an up-to-the minute understanding of the rapidly-changing social media landscape and how to make sense of the latest developments for their companies. The presenters will offer a case study detailing how one brand approached the issue, and discuss some of the legal issues companies need to keep in mind for their social media efforts. Moderated by Debbie Bookstaber of Element Associates. Presenters include Pamela Deese, Partner, Arent Fox LLP; and Scott Shahmanesh, President, Brandemonium.

 

Link, Like, Follow Me – Making Sure Licensor And Licensee Are On The Same Social Media Page

 (Wednesday, June 18, 8-9:15am) – Social media offers fantastic opportunities for companies to showcase their products and brands as well as actively engage with consumers. But when it comes to licensing, numerous questions remain: who owns that relationship, and how can attendees make sure that licensor and licensee are using the same messaging? Moderated by Steven Weinberg, Founder, Holmes Weinberg PC, Presenters include Alan Kravetz, President & COO, Leveraged Marketing Corporation of America (LMCA); David Favela, Business Development and Licensing Manager, Hewlett Packard; Elise Contarsy, VP Brand Licensing, Meredith Corporation; and Pooneh Mohajer, COO and Co-Founder of tokidoki.

 

What To Do When Things Go Wrong

(Wednesday, June 18, 9:45-11am) – This session will provide an essential update on best practices and lessons learned for handling the unexpected. The presenters will help industry professionals understand how to handle licensing challenges and, more importantly, how to recover from them. Discussion topics will include: bad relationships with partners, bankruptcy, issues related to when licensors or licensees get sold, recalls, unapproved submissions, embarrassment from celebrity spokespeople, and more. Moderated by Stephen Reily of IMC Licensing. Presenters include: David Harkins, Associate Director, Retail Business Development Boy Scouts of America (National Council); Ellen Slicklen, VP Global Licensing, Conair/Cuisinart; Kara McCarthy, Director of Partnerships, Licensing and Business Development, Clorox Company; and Neena Gordon, President, N Gordon Company, Inc.


 

How To Maximize The Effectiveness Of Your Intellectual Property Through Promotions

(Thursday, June 19, 10:45am-12pm) – The speakers will present examples of effective IP applications for growing revenues and the efficient use of promotions as an overlay for increasing the success of a license. The program will include discussion to help both licensees and licensors get the most out of their respective relationships. Moderated by Russell Brown, President-Licensing, Promotions and Ad Sales, Valiant Entertainment; and Susan Miller, Founding Partner, Bolder Media, Cupcake Digital & Mixed Media Group.
Attendance to Licensing University sessions is via the All-Access Pass that provides admission to all sessions at a discounted rate of $149 for LIMA members ($169 for non-LIMA members). To see the full schedule of Licensing University sessions and to register, click here. Licensing Expo 2014 is sponsored by LIMA and produced by Advanstar Communications.

About LIMA
LIMA – the International Licensing Industry Merchandisers' Association – is the leading trade organization for the global licensing industry. LIMA's mission is to foster the growth and expansion of licensing around the world, raise the level of professionalism for licensing practitioners, and create greater awareness of the benefits of licensing to the business community at large. Founded in 1985, LIMA maintains offices in New York, London, Munich, Tokyo, Hong Kong, and Melbourne, with representatives in India, Italy, Korea, Spain, Turkey and the Middle East.  Members in over 35 countries enjoy access to an array of benefits, including LIMANET – licensing's interactive, global directory – extensive educational programming, and worldwide networking events.  LIMA is the exclusive sponsor of Licensing Expo, the industry's largest trade event, in addition to shows in London, Hong Kong and Shanghai. Visit www.licensing.org for more information and to utilize licensing's definitive online resource.
About Licensing Expo (www.licensingexpo.com)
Now in its 34th year, Licensing Expo is the world's largest and most influential annual trade show dedicated to licensing and brand extension. The show floor is merchandised into five zones: Character and Entertainment; Fashion and Lifestyle; Art and Design; Brands and Agents; Sourcing and Production. More than 15,000 retailers, licensees, manufacturers, distributors and licensing agents attend from more than 90 countries. Licensing Expo is owned and organized by Advanstar Communications, Inc. and is sponsored by the International Licensing Industry Merchandisers' Association (LIMA). Advanstar Communications, Inc. also owns and operates License! Global magazine and Brand Licensing Europe.
#  #  #
Press contacts:
Grand Communications
Alison Grand                                                                               
212-584-1133
Alison@grandcommunications.com