LIMA Presents Licensing University™ at 2012 Licensing International Expo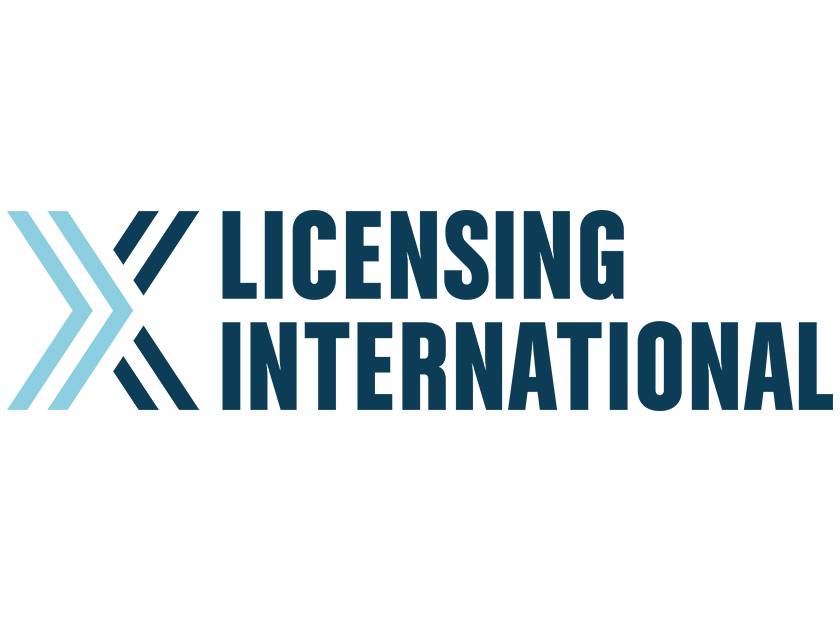 March 13, 2012 – The International Licensing Industry Merchandisers' Association's (LIMA) Licensing University™ opens its doors at Licensing International Expo 2012 with a comprehensive slate of more than 35 events and seminars.  The program is offered over a five-day period, including all three days of the trade show, the leading annual event of the worldwide licensing industry.  Presented by a wide array of industry-leading experts, the interactive Licensing University sessions are specifically designed to deliver to players from all areas of the business – from newcomers to seasoned veterans – valuable, actionable insight on a broad range of important, bottom line-boosting opportunities.  The program takes place from Sunday, June 10-Thursday, June 14, 2012 at the Mandalay Bay Convention Center in Las Vegas. 
"We're extremely proud to present this year's extensive Licensing University 'curriculum' and to further our commitment to providing all members of our industry with the tools they need to make meaningful connections for their brands and their business," said LIMA President, Charles Riotto.  "Our goal is for participants to 'graduate' from LIMA's Licensing University program with a deeper understanding of all the exciting prospects that exist in the licensing arena and to implement what they've learned over the course of the week to achieve an even greater level of success."
LIMA's Licensing University begins on Sunday, June 10, with the third annual State of Retail Presentation and Store Safari, an exciting half-day program that includes a luncheon presentation and retail field trip with retail expert Carol Spieckerman, President of newmarketbuilders.  The unique session, which takes participants to a handpicked trio of Las Vegas-area stores to experience notable U.S. retailing trends, jumpstarts a full schedule of programs and panels that cover virtually all major industry categories, including corporate branding, legal, art, celebrity, sports and digital licensing.
With nearly three dozen information-packed presentations, a brief sampling of the upcoming Licensing University program includes:
Keynote Address by Kathy Ireland: "Brand Building Through Licensing – My Journey From the Beach to the Boardroom and Beyond"
As the centerpiece of the Licensing University program, super-model-turned-business-mogul Kathy Ireland delivers the Licensing International Expo 2012 keynote address on Tuesday, June 12.  Kathy will discuss the principles on which her billion-dollar company was built, business lessons learned along the way, thoughts on the current state of the licensing business and where it is headed and more.
Licensing for Beginners: The Building Blocks of Licensing Success
Explores the building blocks needed to ready brands for licensing, including finding the best partners and properties, negotiating smart agreements, producing seamless brand extensions and capitalizing on retail opportunities.  Adina Avery-Grossman of Brandgenuity moderates the panel, to include Teri Niadna, Director, International Consumer Products, National Football League; Derrick Baca, VP Licensing and Business Development at Hybrid Apparel; Liz Kalodner, EVP and General Manager at CBS Consumer Products; and Lloyd Mintz, President/Founder of Nine Oaks Group.
Taking a Brand from Digital to Retail
From Angry Birds and Moshi Monsters to Talking Friends and Stardoll, popular entertainment properties don't just come from movies, TV and books anymore.  This session offers insight into the challenges involved in taking a brand from the digital domain to retail.  Moderated by LIMA's Marty Brochstein, the panel explores how to successfully translate properties from the computer and smartphone screen into physical product at retail.  Panelists include Nicholas Bloom of The Beanstalk Group, global licensing agent for Talking Friends; Darran Garnham, Chief Business Development Officer/Chief Licensing Officer for Mind Candy (Moshi Monsters); Mattias Miksche, Co-Founder and CEO of Stardoll Media; and Marc Mostman of Most Management LLC, U.S. licensing agent for Angry Birds.
Trends: Using Them to Successfully Compete in Art Licensing
An in-depth discussion of the importance of finding and tapping into trends when creating art and storyboards for products in categories such as home décor, paper, gift, stationary and more.  The session examines topics, including the difference between a trend and a fad and when does a trend become an "evergreen."  Suzanne Cruise, President/Owner of Suzanne Cruise Creative Services, leads the exploration with artists and licensing veterans Joan Beiriger and Gail Flores.
Licensing in Asia
This panel of experts and industry players will give participants a closer look at the many facets of the licensing business in Asia.  The session will be moderated by Roger Berman, President of Japanese agency Zenworks, who will be joined by Yizan He, Managing Director, LMCA Brand Licensing & Consulting Co., Ltd. in China; Neal Rudge, Partner of the Asian agency Pacific Licensing Studio; and Sid Shah, President of The Wild East Group, which specializes in licensing in India.
Getting Your Fair Share: How To Prevent Royalty Underpayments
Panelists discuss how companies can prevent underpayments and recoup payments owed.  Moderator Joshua Kaufman of Venable LLP will be joined by Stuart Burns, Partner in Forensic Accounting at HW Fisher & Co; Judy Ann Bird, Director of Invotex Group; and CPA Anthony Curtis Elliott.
Identifying & Evaluating Opportunities of Licensed Properties for Your Brand or Company
This panel is designed to help participants learn how to identify strong properties, determine where they are in their lifecycle and where will they be when it's time to launch new products.  Moderated by Alan I. Fine, President, KaleidOScope, panelists include Moss J. Kardener, OnStrategy Consultants; Andre Lake Mayer, Vice President, Licensing, Bandai America Inc.; Joshua Romm, Vice President, IMG Licensing; and Peter Van Raalte, Partner Infinity Licensing LLC.
To see the complete schedule of Licensing University sessions taking place leading up to and during Licensing Expo, and to register, click here.  Licensing International Expo is produced by Advanstar Communications and sponsored by LIMA.
About LIMA
Founded in 1985, the International Licensing Industry Merchandisers' Association (LIMA) is the primary trade organization for the worldwide licensing industry.  LIMA's mission is to bring together all segments of the industry for the advancement of professionalism in licensing through research, national and international seminars, trade events and publications.  With members in 35 countries, offices in New York, London, Munich, Tokyo, Shanghai and Hong Kong, and representatives in New Europe, India, Italy, Spain and Australia, members enjoy access to a wide variety of activities, resources and benefits.  For more information on LIMA sponsored trade shows, educational programming, networking opportunities and more, please visit www.licensing.org.


#  #  #
Press contacts:

Grand Communications
Alison Grand      
212-584-1133; Alison@grandcommunications.com
Laura Liebeck
845-440-7974; Laura@grandcommunications.com