LIMA UK Announces Speakers, Topics for Annual Spring Licensing Essentials Course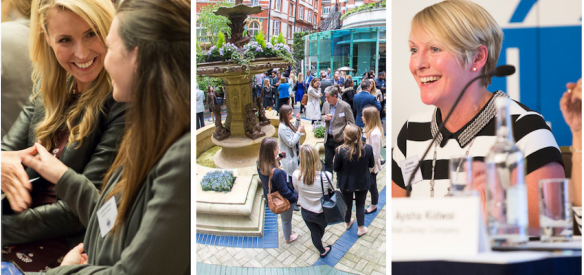 London, UK, 9th April 2019 – The International Licensing Industry Merchandisers' Association (LIMA) will host its annual UK Licensing Essentials Course on 23rd May at 54 Buckingham Gate in London. Among the hot topics to be covered during this full day of education and networking are "How licensors and licensees respond to retail environments" and "How Children Interact with Licensed Brands." Packed with content for everyone from industry newcomers to accomplished veterans, the day will feature seminars on best practices, basic licensing know-how, new opportunities and current industry trends.
Kelvyn Gardner, Managing Director of LIMA UK, will kick off the day with an Introduction to Licensing session. Licensing Essentials speakers include:
Dawn Lavalette, Wow! Stuff –Making licensing work for manufacturers
Gary Pope, Kids Industries – How children Interact with licensed brands
Max Templeman, GFK – Measuring audiences in SVOD platforms, Netflix, Amazon and others
Richard Pink, Pink Key – The role of the licensing agent
Tim Collins, The Brand Director – new developments in marketing for licensors and retailers
Plus speakers on legal, financial, experiential licensing and other key topics
The second segment of this action-packed day begins at 5pm with the annual Legendary Licensing Debate – a lively discussion on licensing, 'Question Time' style. Following the debate will be the UK's industry-wide pre- Licensing Expo networking event, the annual Spring Fling Party, sponsored by Flowhaven. Last year's event drew over 150 senior industry executives.
Gardner comments: "In one day, participants will get enough information to understand how licensing works, how to go about it, the resources they need and who they need to work with – as well as exclusive insights into trends not available anywhere else. Our Spring Fling networking party in the evening also gives people the opportunity to build valuable business relationships, discuss important issues and catch up with contacts. Do not miss it!"
To make a booking please visit: https://limalecspringfling2019.eventbrite.co.uk
Early-bird prices, available until MONTH DD, start from £299 for the full day and £50 for the Spring Fling.
-ends-
Press contact:
For more information please contact Ryan Beaird, LIMA UK Marketing and Operations Manager on +44 1908 303655 or rbeaird@licensing.org
**Please note: Early bird booking discount closes: Tuesday 7th May 2019**
                                                                                                                  
NB:  For Journalists wishing to attend the Licensing Essentials Course and/or the Spring Fling Event please contact Ryan Beaird directly.
Notes to editors:

About LIMA
LIMA – the International Licensing Industry Merchandisers' Association – is the leading trade organization for the global licensing industry.  LIMA's mission is to foster the growth and expansion of licensing around the world, raise the level of professionalism for licensing practitioners, and create greater awareness of the benefits of licensing to the business community at large.  Founded in 1985, LIMA maintains offices in New York, London, Munich, Tokyo, Hong Kong, Melbourne and Mexico City, with representatives in Canada, India, Italy, Korea and the Middle East.  Members in over 35 countries enjoy access to an array of benefits, including extensive educational programming and worldwide networking events.  LIMA is the exclusive sponsor of events organized by UBM's Global Licensing Group:  Licensing Expo, Brand Licensing Europe, Licensing Expo Japan, Licensing Expo China, and NYC Summit.  Visit licensing.org for more information and to utilize licensing's definitive online resource.