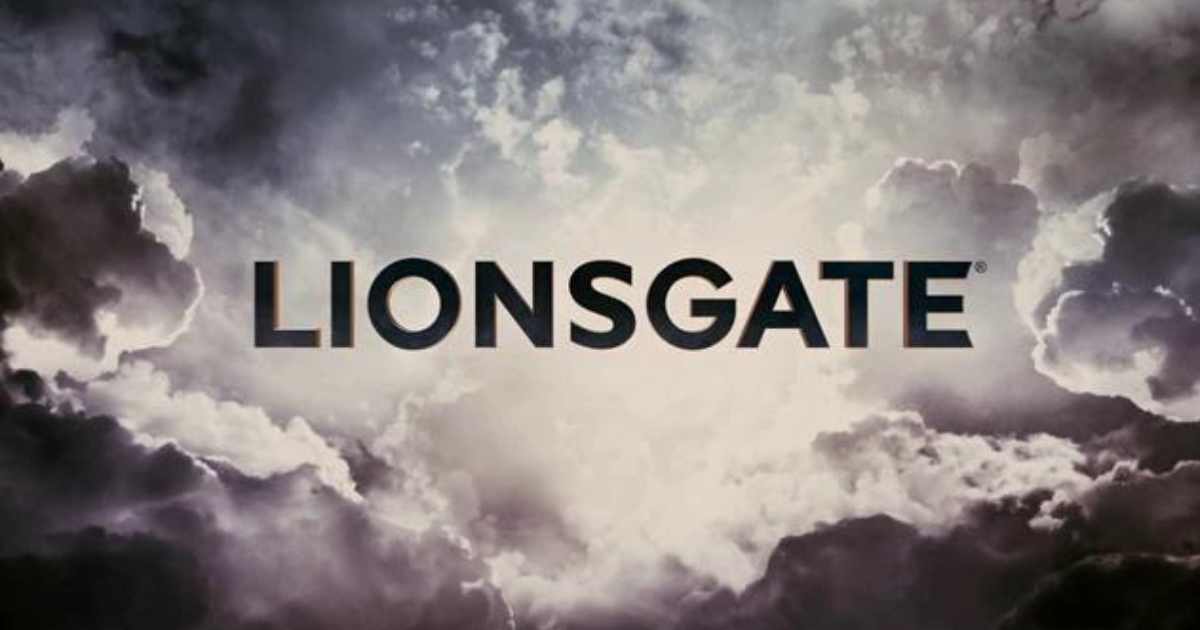 Lionsgate Reports Results for Second Quarter Fiscal 2024
Second Quarter Revenue was $1.0 Billion; Operating Loss was $817.5 Million; Cash Flows Provided by Operating Activities were $301.1 Million
Operating Income was $58.0 Million Before Impact of Non-Cash Goodwill and Intangible Asset Writedown and Restructuring Charges Related to Media Networks
Net Loss Attributable to Lionsgate Shareholders was $886.2 Million or $3.79 Diluted Net Loss Per Share
Adjusted Net Income Attributable to Lionsgate Shareholders was $48.6 Million or $0.21 Adjusted Diluted Earnings Per Share
Adjusted OIBDA was $140.7 Million and Adjusted Free Cash Flow was $133.4 Million
STARZ Gains 200K Domestic OTT Subscribers in the Quarter
Lionsgate Trailing 12-Month Library Revenue of $870 Million Increases 17% Year-Over-Year
Santa Monica, CA – Lionsgate reported second quarter (quarter ended September 30, 2023) revenue of $1.0 billion, operating loss of $817.5 million, and net loss attributable to Lionsgate shareholders of $886.2 million or $3.79 diluted net loss per share on 234.0 million diluted weighted average common shares outstanding. Adjusted net income attributable to Lionsgate shareholders in the quarter was $48.6 million or $0.21 adjusted diluted net earnings per share on 235.0 million diluted weighted average common shares outstanding.  Adjusted OIBDA rose to $140.7 million in the quarter.
STARZ returned to domestic OTT subscriber growth with a gain of 200K domestic OTT subscribers in the quarter.  It will exit the U.K. market by March 31, 2024 as it focuses on growing its domestic business.  The Company took $876 million in charges related to Media Networks in the quarter, including a $212 million restructuring charge from its exit of the U.K. and Latin American markets and the write-off of non-core series domestically as well as a $664 million non-cash goodwill and trade name impairment charge.
"We had a strong financial quarter with another robust library performance and segment profit growth across our film, television and STARZ businesses," said Lionsgate CEO Jon Feltheimer.  "We are reaffirming our guidance for the full year, even with the negative impact of the strike.  We are moving toward the close of an eOne acquisition that we believe will strengthen our studio business on a standalone basis.  At STARZ, the reorganization, restructuring and overhead reduction reflect our focus on preparing the service to thrive as a profitable and successful standalone company."
Trailing 12-month revenue from Lionsgate's film and television library was up 17%.  Lionsgate ended the quarter with $224 million in available cash and an undrawn revolving credit facility of $1.25 billion.  Studio backlog from the Motion Picture and Television Production segments was $1.5 billion at September 30, 2023.
Second Quarter Results
Segment Profit Grew Across the Studio and Media Networks Businesses
The Studio Business, comprised of the Motion Picture and Television Production segments, reported revenue of $789.8 million, an increase of 21% from $654.9 million in the prior year quarter.  Segment profit of $130.7 million increased by 89% from $69.1 million in the prior year quarter.
Motion Picture segment revenue increased by 77% to $395.9 million compared to $224.0 million in the prior year quarter.  Segment profit increased by 22% to $67.5 million compared to $55.5 million in the prior year quarter.  Motion Picture revenue growth was driven by strength in John Wick: Chapter Four home entertainment as well as the impact of carryover profits from theatrical wide releases in the first six months of fiscal 2024 compared to fiscal 2023.  Segment profit growth was driven by continued library strength.
Television Production segment revenue decreased 9% to $393.9 million while segment profit increased significantly to $63.2 million compared to $13.6 million in the prior year quarter.  The revenue decline was driven by the strikes' impact on episodic deliveries, while the segment profit growth was driven by the delivery of the John Wick prequel event series The Continental to Peacock and Amazon Prime Video.
Media Networks segment revenue was up 5% year-over-year to $416.5 million compared to $396.1 million in the prior year quarter.  Segment revenue was driven by growth in domestic streaming revenue and LIONSGATE+ revenue, partially offset by lower domestic linear revenue. Segment profit grew to $66.6 million compared to $21.0 million in the prior year quarter, driven by a significant improvement in LIONSGATE+ segment profit due to accelerated revenue recognition associated with minimum guarantees from LIONSGATE+'s bundling partner in Latin America.  Domestic OTT subscribers returned to growth in the quarter (+200K) and total global OTT subscribers increased by 480K sequentially on a pro forma basis.
Lionsgate senior management will hold its analyst and investor conference call to discuss its fiscal 2024 second quarter results today, November 9th, at 5:00 PM ET/2:00 PM PT.  Interested parties may listen to the live webcast by visiting the events page on the Lionsgate Investor Relations website or via the following link.  A full replay will become available this evening by clicking the same link.
About Lionsgate
Lionsgate (NYSE: LGF.A, LGF.B) encompasses world-class motion picture and television studio operations aligned with the STARZ premium global subscription platform to bring a unique and varied portfolio of entertainment to consumers around the world.  The Company's film, television, subscription and location-based entertainment businesses are backed by a 18,000-title library and a valuable collection of iconic film and television franchises. A digital age company driven by its entrepreneurial culture and commitment to innovation, the Lionsgate brand is synonymous with bold, original, relatable entertainment for audiences worldwide.