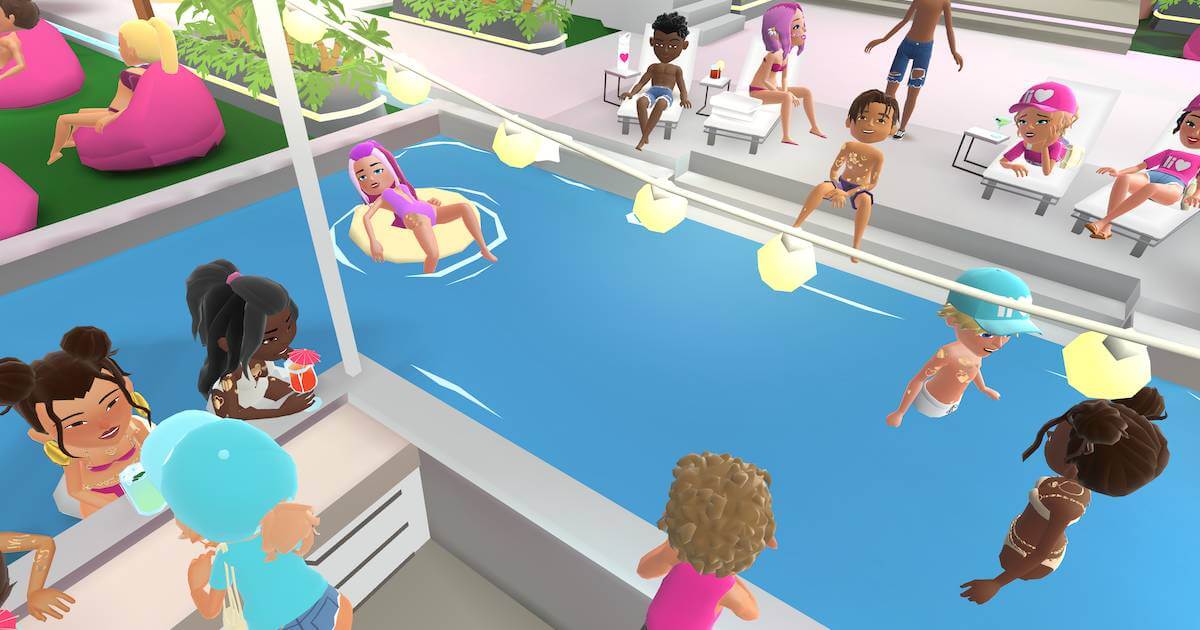 Love Island Opens Virtual Villa in Hotel Hideaway; Partnership Kicks Off Today with New Season Premiere
Amsterdam, Netherlands – June 6th, 2022 – Digital entertainment and media platform Azerion today launched a global digital content partnership with ITV Studios, one of the largest entertainment companies in the world. The collaboration kicks off by bringing the award-winning global sensation Love Island, commissioned in 21 territories, to Hotel Hideaway, a 3D online social community, popular amongst the youth audience throughout the globe. Timed with the season premiere of Love Island today, Hotel Hideaway players can access custom Love Island content for their avatars and even hang out at the Love Island villa.
Exclusive Love Island outfits, hair styles, themed profile backgrounds and a number of essential items appearing in the show will all feature in Hotel Hideaway as part of a new way for players to engage with the iconic Love Island brand.
"We are thrilled to welcome Love Island into Hotel Hideaway this summer. This is such a perfect match", said Madelon Smittenaar, Business Development Manager at Azerion. "We have regular item drops and interactive events in store for new and existing players around the world, who will have a unique opportunity to share the Love Island experience with their friends."
"With our player base it makes total sense for Hotel Hideaway to collaborate with Love Island as they join our extensive list of partnered IPs," said Jurriaan van Teunenbroek, VP Games and Content at Azerion. "Hotel Hideaway brings a multitude of ways for the Love Islands fan base to engage and feel part of the show as it becomes a hot destination this summer!"
Kim Dingler, CCO, Global Entertainment, ITV Studios: "We are excited to partner with Azerion. Hotel Hideaway and Love Island have a perfect brand fit. We are giving fans all over the world a new virtual way to experience the life of an Islander in the Love Island villa."