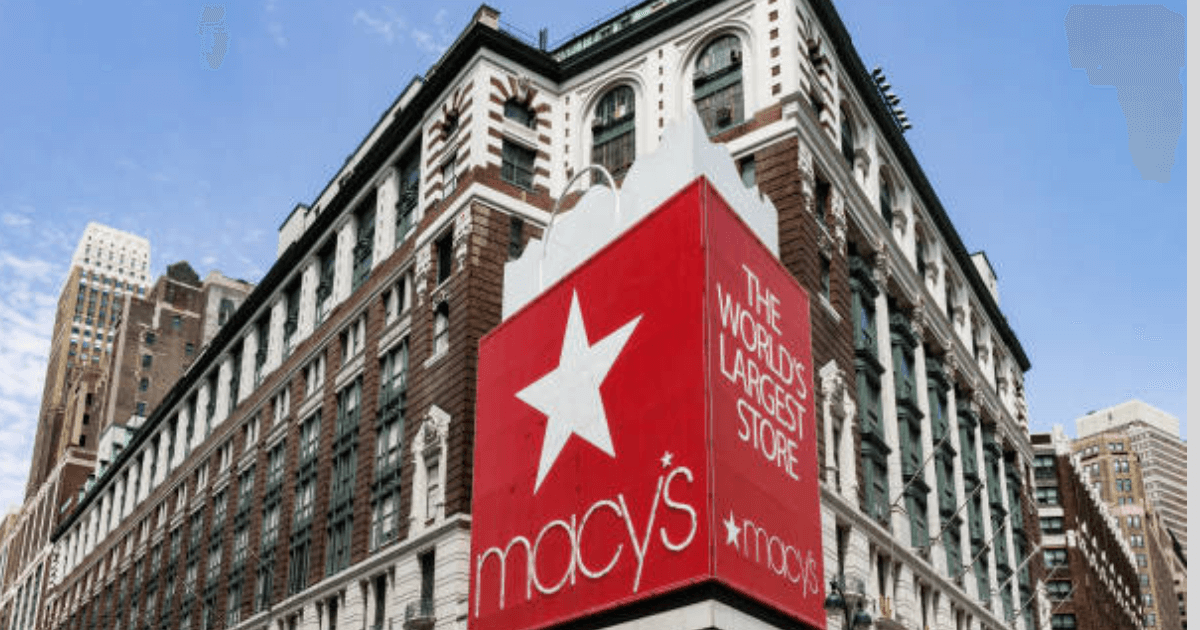 Macy's, Inc. Provides Fourth Quarter 2022 Update Ahead of the ICR Conference
New York, NY — Macy's updated its fiscal fourth quarter sales and adjusted EPS guidance provided on its November 17, 2022 earnings call. Net sales are now expected to be at the low-end to mid-point of the previously issued range of $8,161 to $8,401 million while adjusted diluted earnings per share are expected to be in the previously issued range of $1.47 to $1.67. On a percentage basis, total end-of-quarter inventories are on track to be slightly below last year and down mid-teens relative to 2019.
"Our teams executed well during a competitive holiday season. In an environment when discretionary spending was under pressure, we operated with precision and agility," said Jeff Gennette, chairman and chief executive officer of Macy's, Inc. "Black Friday/Cyber Monday sales were in line with our expectations, while the week leading up to and following Christmas were ahead. However, the lulls of the non-peak holiday weeks were deeper than anticipated. Overall, our occasion apparel and gift-giving business were strengths and inventory composition and price points aligned with customers' needs. Throughout the season, Bloomingdale's and Bluemercury continued to outperform. Across nameplates, we stayed close to our customer, utilizing data and analytics tools to respond to shifts in demand. This has contributed to clean inventories and an expected gross margin rate roughly in line with previously issued fourth quarter guidance."
"Based on current macro-economic indicators and our proprietary credit card data, we believe the consumer will continue to be pressured in 2023, particularly in the first half, and have planned inventory mix and depth of initial buys accordingly. We take a balanced approach to merchandise receipts and remain committed to offering fashion and value across nameplates and channels, with the capacity to adjust in-season buys and chase into areas of strength. As we look further ahead, the efficiencies we've built into our business coupled with our financial health, data-driven decision processes, and agile ways of working, allow us to operate from a position of strength while continuing to invest in our future," Gennette continued.
Jeff Gennette, chairman and chief executive officer, Adrian Mitchell, chief financial officer, and Nata Dvir, Macy's chief merchandising officer, will be participating in the 2023 ICR Conference in Orlando, FL. The company is scheduled to hold meetings beginning Sunday, January 8, 2023, and is scheduled to present at 9 a.m. ET on Monday, January 9, 2023. A live webcast of the event will be available on the investor relations section of the Macy's, Inc. website at www.macysinc.com/investors. A recording of the webcast will be available on the same website for 90 days following the event.
The company expects to report full results for the fourth quarter and fiscal year 2022 in early March 2023.
About Macy's, Inc.
At Macy's, Inc. (NYSE: M), we are a trusted source for quality brands at great value from off-price to luxury. Across our iconic nameplates, including Macy's, Bloomingdale's, and Bluemercury, we help our customers express their unique style and celebrate special moments, big and small. Headquartered in New York City, we operate one of retail's largest e-commerce businesses integrated with a nationwide footprint to deliver the most convenient and seamless shopping experience. Our purpose is to create a brighter future with bold representation – so we can realize the full potential of everyone of us. For more information, visit macysinc.com.