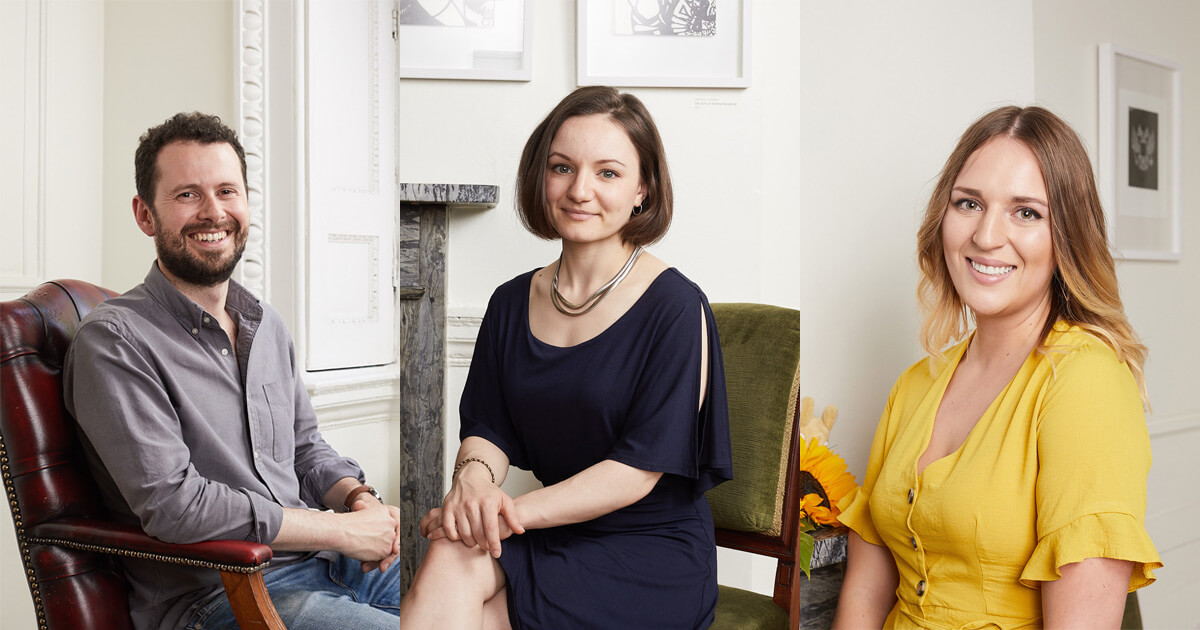 Magic Light Pictures' Brand and Licensing Team Starts a New Chapter as its Global Growth Continues
Multi Award-winning Magic Light Pictures, home of The Gruffalo, has announced a series of promotions across its Brand and Licensing departments.
Aidan Taylor-Gooby has been promoted to Head of Licensing, leading Magic Light Pictures' hugely successful licensing business. In his new role Aidan will oversee commercial activity across licensed consumer products, brand partnerships and live experiences globally.  As well as focusing on the continued growth of Magic Light's evergreen Julia Donaldson Axel Scheffler titles including The Gruffalo, he will also lead the roll-out of the preschool ratings hit Pip and Posy, currently broadcasting daily on Milkshake! and Sky Kids. Aidan joined Magic Light in July 2017 from Modest Management, where as Brand & Licensing Manager he developed award winning licensing campaigns for global music acts One Direction, Little Mix, 5 Seconds of Summer and Olly Murs. Aidan began his licensing career at Banijay Kids creating consumer products partnerships for pre-school properties, Waybuloo, Mister Maker, Little Princess and Tickety Toc.
Alex Sanson is promoted to Senior Brand Manager. Since 2013 Alex has worked across product development, licensing and marketing for the Gruffalo family of brands. She is responsible for maintaining the values that have been carefully managed and curated over the years. Alex has worked with major partners such as Eden Project, Yorkshire Tea, Kew Gardens and The Royal Mint. She will continue to develop Gruffalo's successful; partnerships with Merlin Entertainments, Forestry England, Arla Big Milk and Twycross Zoo. After the enormous success of Superworm last Christmas, the 4th most watched show on Christmas Day, Alex will build on her excellent work with BBC One for the launch of the animated specials.
Bridie Gibbs takes on additional responsibilities as Product Development Manager, responsible for all product development and approvals across Magic Light's portfolio. Bridie will continue to ensure that all MLP's products remain innovative, high quality and best in class. Bridie joined Magic Light in March 2018 from Santoro, where as Product Development Executive she worked across high end gift and lifestyle products, including fine art brands such as "Gorjuss".
Leaving the Magic Light team is Brand Director Daryl Shute. After sixteen brilliant years with the company, Daryl decided the time was right to explore new opportunities. As Brand Director, Daryl oversaw the growth of the Gruffalo brand both in the UK and internationally; developing and delivering a licensing and brand engagement strategy for sustained long term growth and successfully building this established and talented in-house licensing team.
Martin Pope & Michael Rose, Joint Managing Directors at Magic Light, said: "Daryl played an immense role in the growth of Magic Light over 16 hugely successful years and we will be forever grateful for his tremendous contribution. We absolutely respect his desire to explore new opportunities, but he will be greatly missed. We're delighted that the team and strategy Daryl has built are all in place for continued growth in the years ahead, and look forward to Aidan, Alex and Bridie stepping up and enjoying the challenge of their new roles."
About Magic Light Pictures
Magic Light Pictures is an award winning brand-building company who create rich and imaginative experiences for families worldwide. The company, founded in 2003, directly manages film production, licensing, global distribution and marketing. The company balances its brand-building work with film making of the highest quality.
Magic Light's key brand is The Gruffalo, based on the best-selling picture books by author Julia Donaldson and illustrator Axel Scheffler. Magic Light produced the Oscar and BAFTA-nominated half-hour animated films, The Gruffalo and The Gruffalo's Child, and has sold them to over 180 broadcasters worldwide.  Magic Light also runs a cross-category international merchandising programme for The Gruffalo brand, with over 80 licensees and hundreds of products that capture the charm of the original books. Magic Light also produced Room on the Broom, Stick Man, The Highway Rat, Zog, The Snail and the Whale, Zog and the Flying Doctors and Superworm films – which have proved to be award winning half-hour classics that are as loved as The Gruffalo.
In 2016 Magic Light produced two half-hours based on Roald Dahl's Revolting Rhymes. They were watched by 9.3million viewers, nominated for an Oscar and have won numerous awards including a BAFTA for Best Animation and an international Kids Emmy.
In 2021 Magic Light released its first children's series based on the collection of books by Axel Scheffler, Pip and Posy. The show premiered on Milkshake and is also available on Sky Kids.
Follow on Twitter and Instagram @MagicLightPics