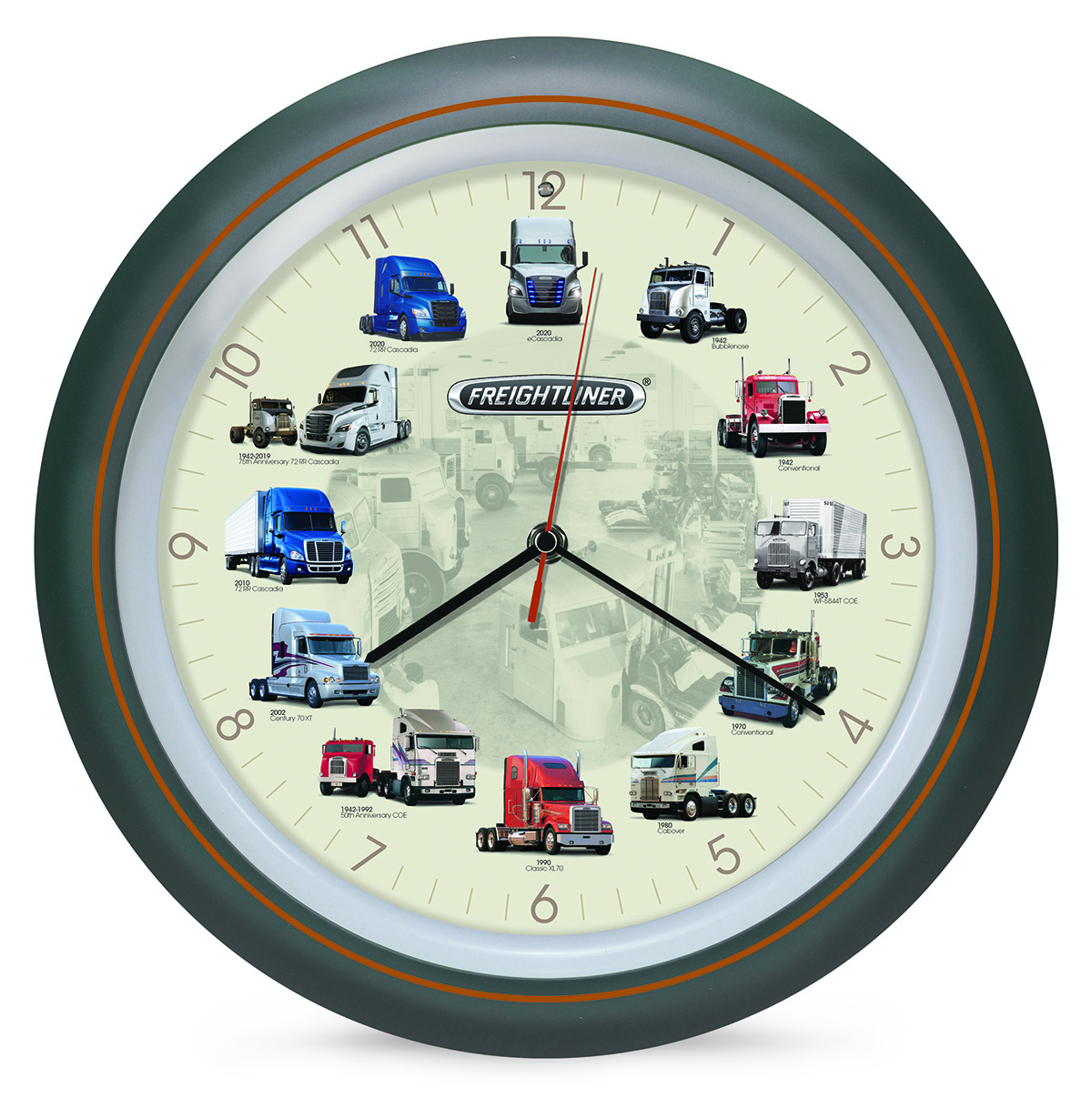 Mark Feldstein & Associates Sign Licensing Aggreement with Freightliner
SYLVANIA, OH — Mark Feldstein & Associates, inc. (MFA), a product development company and importer of innovative home décor, seasonal décor, and giftware, has signed a licensing agreement with heavy duty truck manufacturer Freightliner Trucks to design, manufacture and distribute a series of Sound Clocks.
The agreement was brokered by corporate trademark licensing company Equity Management, Inc. on behalf of Freightliner Trucks.
The initial MFA Freightliner product introduction will occur early in the second quarter of 2020, and will include wall and desk clocks, featuring Freightliner Trucks on the dial and authentic truck sounds at the top of every hour.
MFA has plans to release other Freightliner licensed products in the future. "Freightliner Trucks has been the recognized innovative leader in over the road vehicles for over 77 years," said Mark Feldstein, president, Mark Feldstein & Associates, inc. "Our one-of-a-kind series of sound clocks will uniquely reflect Freightliner's rich history, and will be very popular with both drivers and truck enthusiasts alike.
"The addition of Freightliner branded items created by MFA will offer trucking professionals and enthusiasts a broad selection of unique items," said Allan Haggai, channel marketing mgr., Freightliner Trucks. "We are delighted to work with MFA to help advance our brands."
MFA's new Freightliner Trucks clock offering is the latest in a long tradition of unique products from MFA, including themed-sound clocks licensed by a variety of companies including Audubon™, Coca-Cola®, Ford Motor Company, PEANUTS™, Thomas Kinkade™ and many others. MFA has also introduced other innovative products such as our award-winning Revers-A-Brella® No Drip Umbrella and SecureBrite™ COB Mini Pop up Lantern.