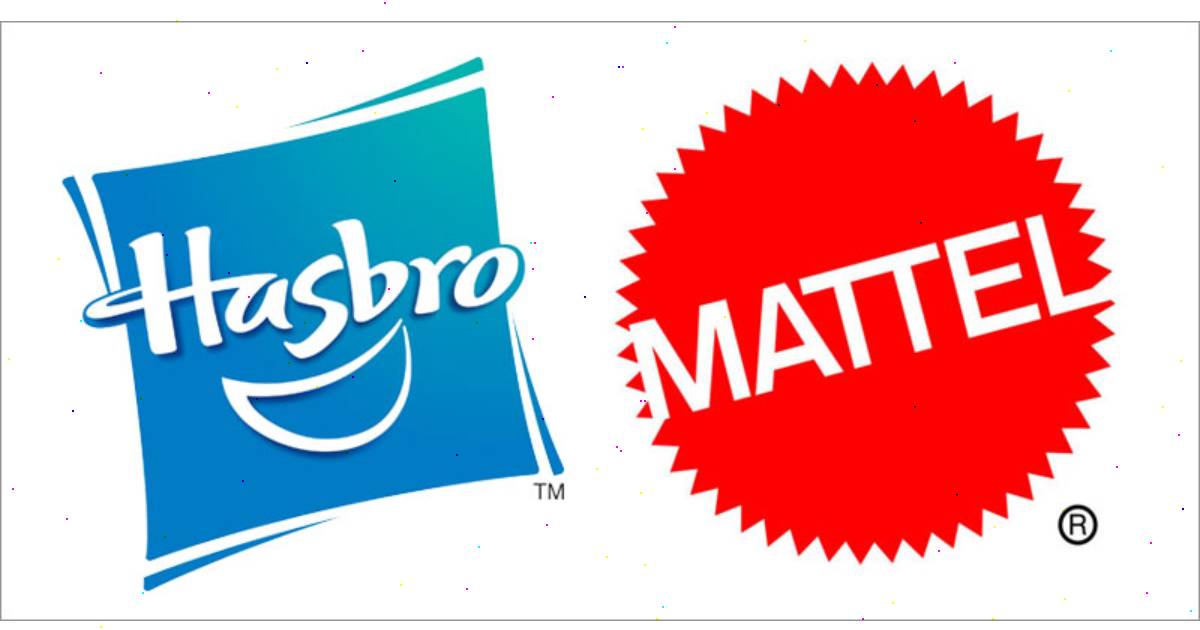 Mattel and Hasbro Change Their Games
As Mattel and Hasbro released their Q1 2022 earnings, it became clear the toymakers are changing their games.
With Mattel having recently landed Disney Princess and Trolls licenses that Hasbro previously held, the company is focusing on both its own franchises (Barbie, Hot Wheels) as well as upcoming tentpole films (Jurassic World: Domination, Lightyear). Hasbro, meanwhile, appears to be shifting its focus to fewer, bigger licenses like Star Wars and Marvel, despite having its own share of franchises (including Peppa Pig, Monopoly, and Nerf).
And both companies are facing vexing issues in the coming months, with Mattel said to be an acquisition target for private equity firms and Hasbro seeking to ward off shareholders pushing for a spinoff of its Magic the Gather and Dungeons & Dragons businesses.
"You are seeing two big companies take very different approaches," said Stephanie Wissink, a managing director at Jefferies. "Mattel is a manufacturer that needs to fill factories, but they also are cognizant of the momentum of the platform. Hasbro is going the other way in that they are narrowing their licensing portfolio and focusing on fewer, bigger things. It's more a franchise management model that's less opportunistic, while Mattel is still very opportunistic [given that it has factories]."
Indeed, Hasbro is adding more focus to co-branding with licensors, which will be "increasingly an important part of our mix," particularly in the "themes of games and multigenerational play," Hasbro CEO Chris Cocks said. At the same time, licensed brands like those from Disney "will continue to be important and we will continue investing in them," he said.
"Hasbro will hold on to Star Wars and Marvel because they are big, and profitable, and they function as a very important partnership with Disney that will teach them a lot about the fan," Wissink said.
For its part, Mattel will devote part of its strategy to theatrical releases like Jurassic World: Domination (June 10) and Pixar's Lightyear (June 17), as well as TrollsTopia (Nov. 17, 2023), the first products from which will be available in fall 2023, Mattel CEO Ynon Kreiz said. Then there's a film for Netflix based on Mattel's Masters of the Universe that is expected to start production this summer, while Warner Bros. will release the first of 14 films based on Mattel properties, starting with Barbie on July 21, 2023.
And while the companies' strategies differ in significant ways, digital games will be key for both teams. Mattel has released five NFTs so far this year based on its properties and Mattel163, a joint venture with NetEase that generated $100 million in revenue last year, launched a third mobile title, this one based on the classic card game Skip-Bo. It also has released Masters of the Universe on Roblox.
Hasbro is also making digital games central to its strategy. That was underscored by Hasbro's agreement to buy former licensee D&D Beyond, which provides a digital toolset for playing Dungeons & Dragons. While tabletop games currently account for 75% of Hasbro's game revenue, digital (25%) is expected to play an increasingly important role.
Magic the Gathering and Dungeons & Dragons also are being primed for licensing in t-shirts, homegoods, and other categories. The Magic series on Netflix is due this fall, while the Dungeons & Dragon: Honor Among Thieves film will be released on March 23. The two games "offer a lot of co-branding relationships" and potential for action figures and collectibles that could be sold through Hasbro Pulse, Cocks said.
Both companies are also gearing up to offset continued logistics issues and cost increases. Mattel and Hasbro have imposed 5-6% wholesale price increases and will likely have another round later this year, analysts said. So far there has been little pushback from consumers but that could change, according to executives from both companies. The rising costs will hit gross margins, with Mattel forecasting a decline this year to 47% from 48.2% a year ago amid higher prices for raw materials (resins) and ocean freight, said Mattel CFO Anthony DiSilvestro. Both companies brought in inventory earlier, with product arriving in May-June rather than the more typical August timeframe.
Despite these rising costs, both companies are forecasting sales increases for this year. Mattel is projecting an 8-10% increase, while Hasbro is in the 4-5% range.