Mattel(R) Unveils 2014 Toy Portfolio for Pre-School, Boys and Girls Brands at New York International Toy Fair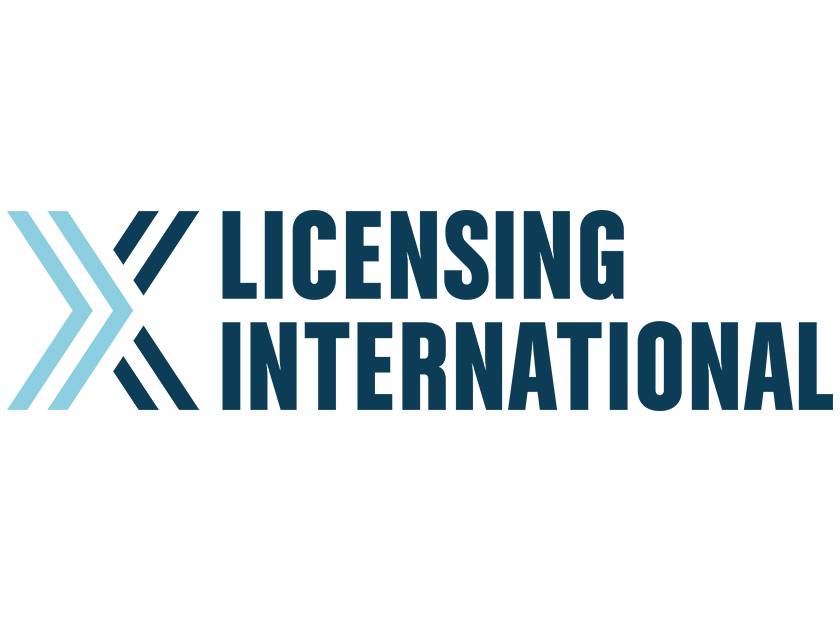 EL SEGUNDO, Calif.–(BUSINESS WIRE)– This week, at the New York International Toy Fair, leading toymaker Mattel, Inc. (NASDAQ:MAT) will showcase its new toy lineup for power-house brands Fisher-Price®, Thomas & Friends®, Hot Wheels®, Barbie®, Monster High® and newcomer, Ever After High®. From infants to tweens, Mattel® and Fisher-Price® brands accompany kids as they grow, delivering creative and imaginative play at every stage.
"This is a pivotal year for our business – we will be dialing up imaginative and creative play in unexpected ways, boosting our digital content as well as placing big bets on breakthrough marketing campaigns and entertainment partnerships," said Lisa McKnight, SVP Marketing North American Division. "We want to be everywhere our core and new consumers are by connecting with, and engaging them, across multiple platforms."
FISHER-PRICE
Fisher-Price is committed to helping new parents by delivering innovative products that grow with baby, and provide solutions for making parents' lives easier.
This year, Fisher-Price® will introduce Laugh &      Learn® Smart Stages™, the first line of toys that evolves with      age-appropriate learning content, extending play for baby and value for      mom.
For preschoolers, the Little People® brand will      bring discovery front-and-center with a range of new products that will      continue to spark imagination. And Imaginext® kicks off a full year      of "Cosmic Chaos," introducing an out-of-this-world Imaginext®      Supernova Battle Rover, just in time to top holiday wish lists.
THOMAS & FRIENDS™
Thomas & Friends™, the #1 Preschool Toys license1, takes kids and parents on adventures in friendship with award-winning entertainment, licensed products and new toy offerings.
This fall, Thomas & Friends™ TrackMaster™      rolls out redesigned, motorized engines with enhanced speed, power and      performance to go faster and climb higher, for even cooler Thomas      adventures!
HOT WHEELS®
Hot Wheels is bringing bigger, badder tracks and more thrilling vehicle experiences to boys everywhere.
The Hot Wheels Track Builder System has new,      "universal" blue plastic connectors that allow fans to      seamlessly connect any track together – providing value and making old      tracks new again.
Racing from the living room to the screen and back      again, Hot Wheels is also releasing new animated content, Team Hot      Wheels – Origin of Awesome, this spring and fall. The series will      follow four characters on a mission to turn their ordinary town into an      extraordinary racing experience.
In addition, Hot Wheels and Marvel have collaborated to      introduce a line of Marvel-inspired, co-branded Hot Wheels cars and play      sets featuring Marvel's iconic Super Heroes.
BARBIE®
Barbie® reminds girls everywhere that "Anything is Possible" when you're #UNAPOLOGETIC about who you are. As the No. 1 fashion doll, Barbie continues to deliver the best in fashion and beauty play, and original digital content.
Barbie® Iron On Style™ Doll proves that fashion is all      about fun – especially when girls can discover their own sense of style,      with Barbie, by becoming the designer. The doll comes with the fashions      and tools to create custom printed t-shirts and much more.
The original series Barbie™ Life In The Dreamhouse has      had over 1 Billion views since it launched. As a brand that is always      speaking to girls, moms and society, this year, Barbie will launch several      unexpected and exciting partnerships that bring Anything is Possible! to      life.
MONSTER HIGH®
Monster High is not only a brand, it is a movement in a world where freaky flaws are celebrated, and girls are encouraged to embrace their imperfections and be themselves.
Monster High® brand is introducing the new Frights,      Camera, Action!™ collection with characters Viperine Gorgon™, Honey      Swamp™, Elissabat™ and Clawdia Wolf™ who will be featured on televised      entertainment and webisodes.
A new music video, We      are Monster High debuted last month.
EVER AFTER HIGH®
Debuting at New York Toy Fair for the very first time, Ever After High® follows the stories of the teenage sons and daughters of famous fairytale characters as they decide their destinies as either Ever After Royals™ or Ever After Rebels™. Girls will be inspired to have the courage and confidence to make their own choices, rewrite their destiny and create their own "happily ever after."
Leveraging multiple platforms to reach trendista girls      – new Ever After High™ content is everywhere girls are with Legacy Day      webisodes on EverAfterHigh.com and      True Hearts Day content special on Nickelodeon.      Ever After High The Storybook of Legends, written by famed tween author Shannon      Hale, made the New York Times best seller list.
ENTERTAINMENT PARTNERSHIPS
Mattel is a best-in-class leader at bringing entertainment properties to life.
Mattel will once again collaborate with the hottest      entertainment partners for 2014, including Disney, Warner      Bros., Nickelodeon      and WWE® while expanding its inhouse brands, like Max Steel®, with new      adventures hitting the big screen in the fall.
Licensed toy offerings feature new personalities from      Julius Jr., Dora & Friends and returning favorites like Sofia      the First, Octonauts and Planes Fire & Rescue.
INDUSTRY AND THOUGHT LEADERSHIP
In partnership with the Toy Industry Association, Mattel has identified key industry trends and will be showcasing corresponding products across each category including – customization with the Barbie® Sparkle Studio™ doll, which allows girls to create their very own Barbie® fashions; building and construction with Hot Wheels Track Builder where boys can create the biggest, baddest tracks ever; product innovation like the Laugh & Learn® Smart Stages™ toy line that automatically updates its learning content as baby grows through 3 stages: 6, 12 and 18 months; classic play with Barbie® Sisters' Camper; and retro game favorites Magic 8 Ball® and Rock 'Em Sock 'Em Robots®.
For further information please visit www.mattelbrandsmedia.com and follow Mattel on Twitter @MattelNews. Consumers can also visit www.mattel.com and www.fisher-price.com for more information. Please note credentials are required to attend all press events in the Mattel showroom.
About Mattel
The Mattel family of companies (Nasdaq: MAT) is the worldwide leader in the design, manufacture and marketing of toys and family products. Mattel's portfolio of best-selling brands includes Barbie®, the most popular fashion doll ever produced, Hot Wheels®, Monster High®, American Girl®, Thomas & Friends® and Fisher-Price® brands, including Little People® and Power Wheels®, as well as a wide array of entertainment-inspired toy lines. In 2013, Mattel was named one of the "World's Most Ethical Companies" by Ethisphere Magazine and is also ranked No. 2 on Corporate Responsibility Magazine's "100 Best Corporate Citizens" list. With worldwide headquarters in El Segundo, Calif., Mattel's companies employ nearly 30,000 people in 40 countries and territories and sell products in more than 150 nations. At Mattel, we are Creating the Future of Play. Visit us at www.mattel.com, www.facebook.com/mattel or www.twitter.com/mattel.
MATTEL, FISHER-PRICE, BARBIE, HOT WHEELS, MONSTER HIGH, EVER AFTER HIGH, MAGIC 8 BALL, ROCK 'EM SOCK 'EM ROBOTS and associated trademarks and trade dress are owned by Mattel. ©2014 Mattel. All rights Reserved.
1 Source: The NPD Group/Retail Tracking Service/Annual 2013/Licenses/Preschool /Dollar Volume
MAT-CORP

Mattel, Inc.
Michelle ChidoniDirector North American Communications – Mattel BrandsMattel Javits Showroom Media 212-542-1727
michelle.chidoni@mattel.com
Source: Mattel, Inc.