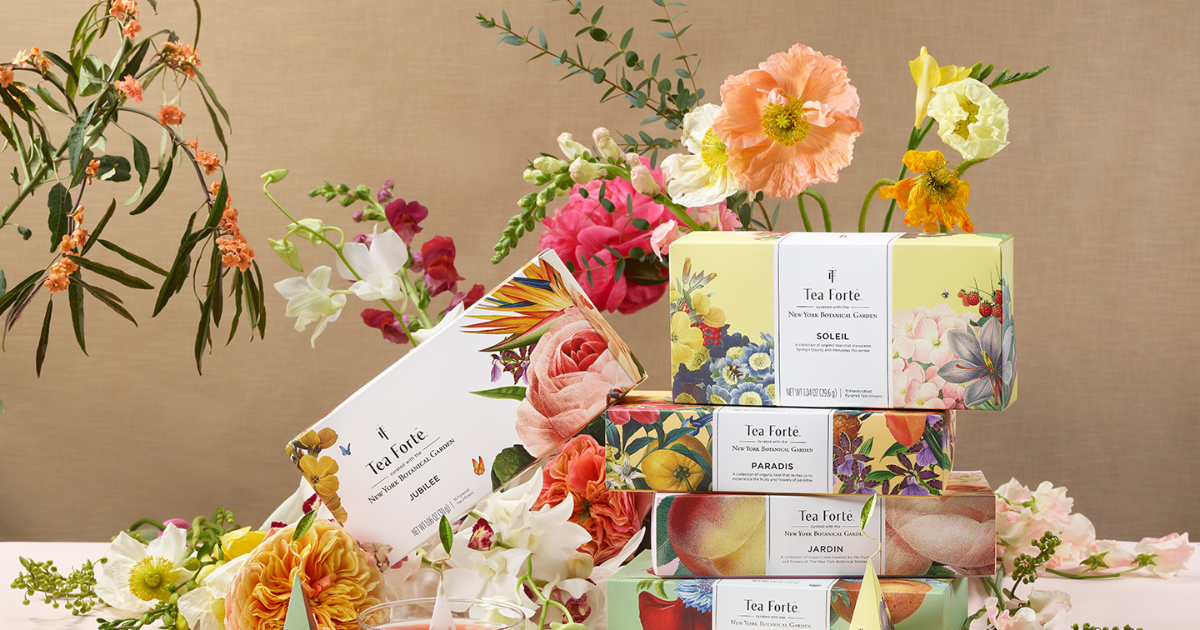 Metrostar Brings New York Botanical Gardens to BLE
New York Botanical Gardens and US agent Jewel Branding, have appointed Metrostar to manage brand licensing in the UK and Ireland. The campaign will launch at Brand Licensing Europe.
New York Botanical Gardens (NYBG) is the United States' largest botanical garden and national landmark that is focused on conservation, plant research and education.  The brand draws inspiration from an archive of designs that date back to the 12th century.
The licensing programme continues to blossom around the globe.  In 2023 the brand has seen significant growth globally, particularly in apparel and fashion accessories.  NYBG partnered with LeSportsac on a colorful new floral collection of handbags, totes and backpacks that launched worldwide in Spring.  New partnerships in Asia include CutisBio in Korea for skincare,  New Era (Japan) for headwear and a second season with Mash Style Labs for sleepwear under the Snidel Home label.  In the US, the programme also includes bath & body, fragrance, tea, home textiles, stationery, puzzles & floral subscription service.
In the UK, Carousel Calendars is introducing 2024 and 2025 calendars.  Luxury online wall décor purveyor Surface View, is a long-standing partner for wall murals, art prints, tiles, shades, and other curated wall and home décor items. The collection showcases botanical and architectural gems from NYBG's historic archives.
Metrostar's Founder, Claire Potter comments :
New York Botanical Gardens beautiful archive is ideally suited to home, fashion and lifestyle licensing. British consumers adore botanicals so we are excited to showcase NYBG assets at BLE and to build on the foundations of their excellent international programme.
Jewel Branding and Licensing President, Ilana Wilensky added :
"Metrostar's reputation and vision for The New York Botanical Garden brand is a perfect fit for the institution's continued international growth. We are thrilled to have them on board for this iconic heritage brand and look forward to their fresh take on floral infused consumer products in the United Kingdom."