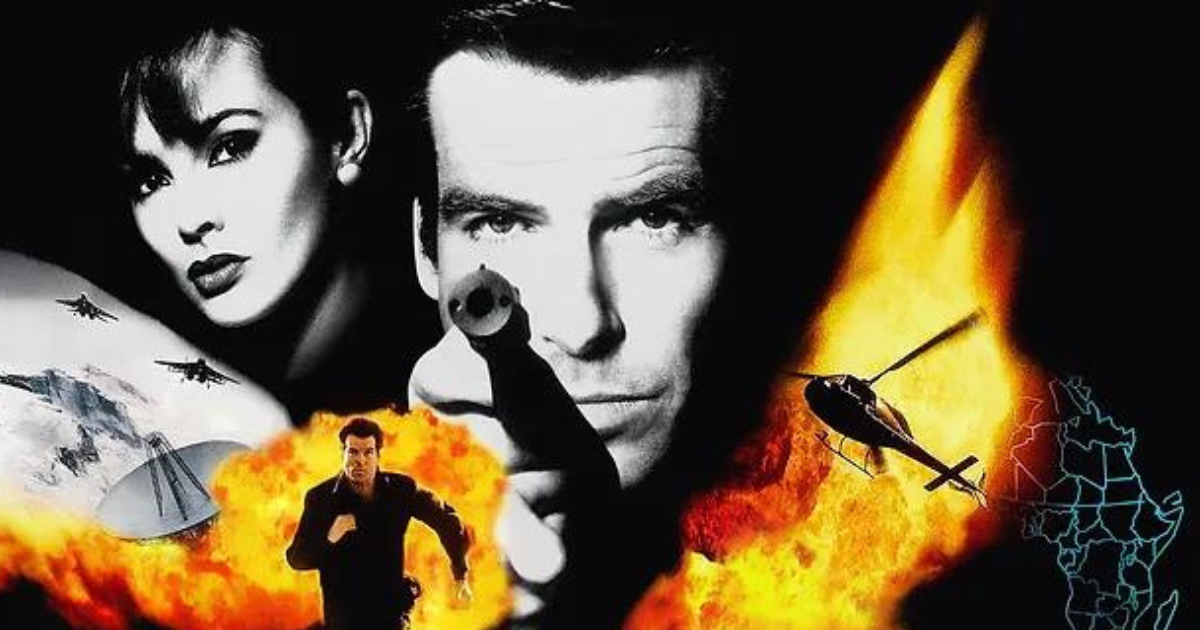 MGM and Eon Productions Partner with Nintendo and Microsoft to bring Iconic Goldeneye 007 Video Game to a New Generation of Gamers
 Critically Acclaimed Video Game Based on 1995 James Bond Film "GoldenEye" Arrives on Nintendo Switch and Microsoft's Xbox on January 27th 
GoldenEye 007, which originally released in 1997 on the Nintendo 64 system and quickly became one of the most popular first-person shooters of all time, is making its return to gaming consoles so that a new generation of James Bond fans can immerse themselves in the multiplayer classic. MGM and EON Productions announced today that they are partnering to bring the fan favorite game, based on the 1995 hit film GoldenEye, to the Nintendo Switch system and Microsoft's Xbox platform on January 27th. The game will be available for both platforms in the U.S. and globally, except Japan.
When GoldenEye 007 originally launched in 1997 it was a fan favorite, attracting millions of players. The game is the third best-selling Nintendo 64 title worldwide of all time. GoldenEye 007 was also awarded huge accolades following its release including a BAFTA Interactive Entertainment Games Award and four awards from the Academy of Interactive Arts & Sciences.
GoldenEye 007 lets players enter the world of espionage as James Bond. Your covert operation to stop the GoldenEye weapon satellite spans the globe: you will infiltrate underground bases, charge through a military train and slink around the depths of a jungle. Along the way, M will brief you on your objectives and Q Branch will support your efforts with an array of gadgets, but the ultimate success of this mission is yours alone. With 20 campaign missions to master at a range of difficulty levels, unlockable cheat modes and an iconic split-screen multiplayer for up to four players, GoldenEye 007 contains all the action and excitement to make players feel they are on an action-packed adventure.
The original experience has been updated for the Xbox platform with improved control options, native 16:9 resolution up to 4K Ultra HD (where supported) a consistent refresh rate and a full complement of achievements to  unlock. The Nintendo Switch system version supports online multiplayer.
The Xbox release will be available across Xbox Series X|S, Xbox One, and Windows 10 PC. Meanwhile, GoldenEye 007 will enter the Nintendo 64 library on Nintendo Switch and will be available for everyone with a Nintendo Switch Online + Expansion Pack membership as part of the Nintendo 64— Nintendo Switch Online library of games.
James Bond is one of Hollywood's longest running and most successful film franchises with a catalogue of 25 films released.
About Metro Goldwyn Mayer
Metro Goldwyn Mayer (MGM) is a leading entertainment company focused on the production and global distribution of film and television content across all platforms.  
About EON Productions
EON Productions Limited and Danjaq LLC are wholly owned and controlled by the Broccoli/Wilson family. Danjaq is the US  based company that co-owns, with Metro Goldwyn Mayer Studios, the copyright in the existing James Bond films and controls  the right to produce future James Bond films. EON Productions, an affiliate of Danjaq, is the UK based production company  that has made the James Bond films since 1962 and together with Danjaq controls all worldwide merchandising. For more  information, visit www.007.com.