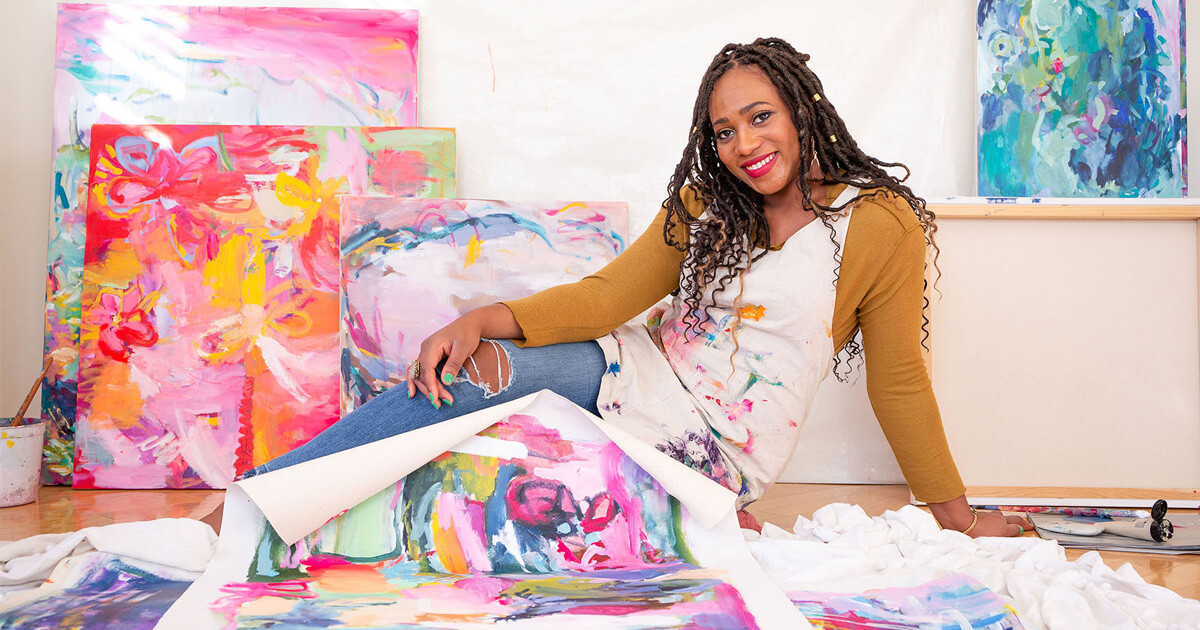 MHS to unveil three new art brands at the much-anticipated Licensing Expo
Amira Rahim, Lindsay Kivi and Blue Chair Blessings will be introduced by MHS Licensing & Consulting at Licensing Expo, booth F107
MHS Licensing & Consulting will be introducing art brands Amira Rahim, Lindsay Kivi and Blue Chair Blessings for the very first time at the upcoming Licensing Expo (booth F107) to be held at the Mandalay Bay Convention Center in Las Vegas, May 24-26, 2022.
We've been longtime supporters of the Licensing Expo and first exhibited there in 1996. The 2-year hiatus due to COVID really emphasized the importance of this show and the platform it provides for launching new art." Marty Segelbaum, President of MHS Licensing & Consulting continues, "We are thrilled to be back which coincides perfectly with the launch of our talented new art brands."
Amira Rahim is a passionate abstract artist on a mission to make the world a more colorful place. Internationally collected, her globally recognized brand has been featured in major media and entertainment outlets, and her work is already distributed across multiple retailers. Amira's bold color palette and extraordinary abstract paintings create an instant energy in any room they grace.
A driving force behind the brands popularity is Amira's impressive 118k active social media followers, many of which are emerging painters who inspire her. "Painting is my way of honoring my time on earth. It's my way of paying homage to the human experience and it's a process that moves me every day." says Amira.
Lindsay Kivi supports animal rescues, sanctuaries, and conservation organizations through her art and aims to inspire others to do the same. An animal lover to her core, Lindsay creates compelling art that deepens one's connection to all living beings. From colorful fun-loving animal portraits to dramatic monochrome paintings, her stunning artwork is appropriate across multiple categories of consumer products.
Emily Burger, creator of Blue Chair Blessing, is grateful for the opportunity to paint and illustrate as an instrument to share God's word. Her charming watercolor and acrylic designs are a direct reflection of her faith. Emily explains, "While going through a very difficult time, I often found myself exhausted and sitting in a little blue chair outside my home to rest and pray. It is here where I found strength, comfort and grace, and the inspiration behind my art." Emily's painterly style and hand lettering lends itself well to a wide variety of product categories, including wall décor, tabletop, home textiles, stationery, and gift items.
In addition to these new art brands, MHS will also be introducing new images from their well established and sought-after art brands at Licensing Expo. Collectively these popular art properties generate over $130 million in annual sales through their licensee partners.
MHS Licensing & Consulting is one of the nation's leading licensing and consulting agencies specializing in representing popular artists and advising manufacturers in the search, evaluation and acquisition of new properties and personalities. For more information on the properties they represent or their consulting practice, go to www.mhslicensing.com.