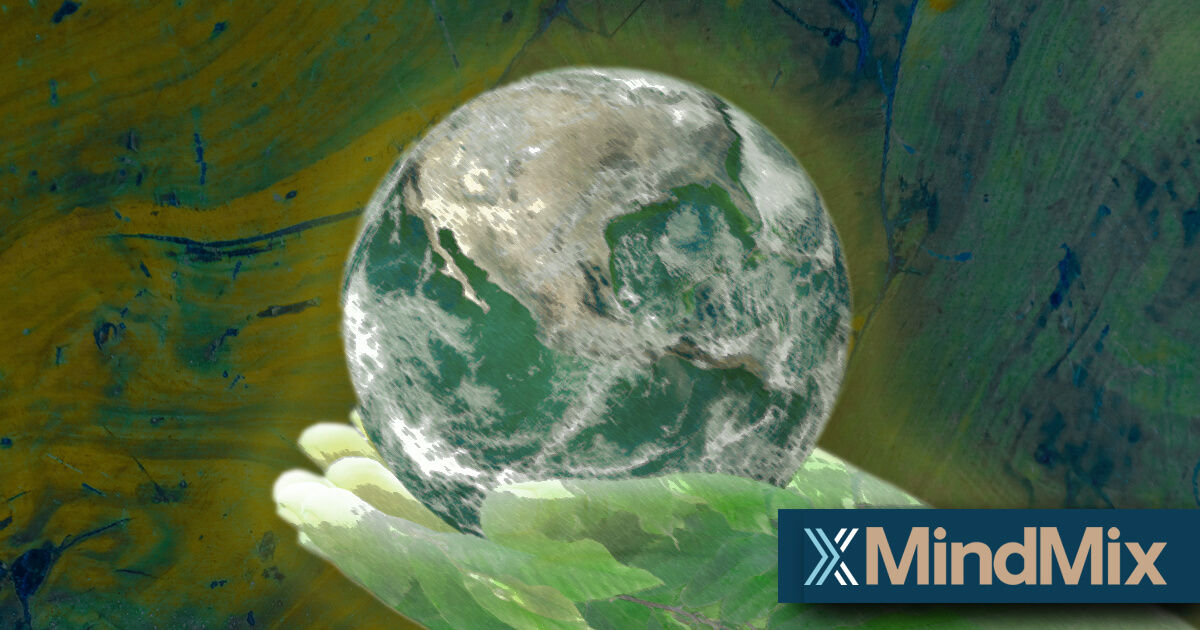 MindMix Speakers: Sustainability a Work in Progress
The many faces of sustainability and its impact on the licensing business – encompassing supply chain, the attitudes of today's consumers, and shaping the attitudes of future generations of customers – were examined in a wide ranging MindMix virtual symposium staged last week by Licensing International, sponsored by Octane 5. (Recordings of all MindMix sessions can be accessed on the Licensing International website.)
Speakers from the worlds of academia, retail, manufacturing and media approached the theme of the day – Sustainability: A Strategic Roadmap for Brands & Licensing – from multiple perspectives, but there was an acknowledgement that everything is a work in progress. As Hendrik Heuermann, Sustainability Manager at H&M Germany put it: "I can't tell you how we transform into a sustainable company, but I can share how we try to."
Looking at the Next Generation
Change will be driven by the next generation of shoppers, many whom have already made sustainability a top priority. While many of these future consumers may be children now, they will be in the coveted 20-40-year-old group when many of sustainable program are at their peak.
"The future is in the hands of our children," says Luigi Latini, CEO of Meteo Operations Italia, the weather service that co-produces the environmentally-themed MeteoHeroes children's series. "Ten years [ago] may not have been the time to address these topics with our programming, but now it is. What is very important is to provide this information so they will know what it is when they get older."
Progress Being Made
In today's marketplace, an increasingly wide range of companies is taking steps, whether driven by corporate citizenship, consumer demand, or the insistence of retailers and brand owners. "Companies starting on this journey have to ask for help because there are a lot of challenges ahead," said Diego Mombelli, Director of Global Supply Chain at board game supplier Asmodee, which has shifted to packaging that is half its former size and is switching to watercolor paints from acrylic for its game pieces by next year.
Concern over the fact that toys are an extremely plastic-intensive industry, said Carmel Giblin, President-CEO of ICTI Care Foundation (an offshoot of the International Council of Toy Industries), is "not just a negative challenge for [the toy] industry, but a positive opportunity for companies and manufacturers to show leadership and really meet the demands of future consumers." She said that the ICTI Ethical Toy Program, which to this point has been primarily concerned with factory labor standards, is expanding its scope to include data collection and verification on environmental impact.
H&M's Heuermann points to painstaking progress, such as the fact that H&M uses only sustainable cotton – defined as recycled, organically grown or sourced via the Better Cotton Inititative – a journey that has taken a full decade. Another goal the company has set is to be carbon positive by 2040.
While MeteoHeroes was conceived from the beginning as a way to reach and educate kids with an ecological message, Studio 100's long-running Maya the Bee only came to her role as a biodiversity warrior and "ambassador of bee protection" in Germany within the past few years, supporting the efforts of the German environmental organization NABU (and another in Poland, with activities to begin this year).
A full marketing and social media effort to support that role is underway, says Studio 100's Joachim Knoedler; the effort also already involves licensees in food, publishing and games, plus a tie-in with German supermarket chain Rewe surrounding World Bee Day (May 20). Studio 100 also has developed an "eco-trend book" – a distinct style guide for sustainable products that also includes information regarding production standards and supply chains. "A lot of these partners want to jump on board… but aren't 100 percent sure how they can execute it," Knoedler said.
Obviously, manufacturers and others in the supply chain are, to varying degrees, adjusting their practices. As new manufacturing methods become adopted as more standard in higher volumes, the "sustainability premium" in pricing should recede. Latini estimates they'll achieve parity within 3-5 years. The commitment, he said (and others echoed) has to go beyond marketing and communications into true change in manufacturing and other aspects of brining products to consumers.
"We are looking for companies that create something that can change the mind of consumers that climate change is going on," Latini said. "Companies need to create a new generation of consumers with whom the climate is important with respect to biodiversity, plants and other areas. Up until now, many companies don't do what they say. But the future can't be stopped, so sooner or later the companies will see the revolution is going on."