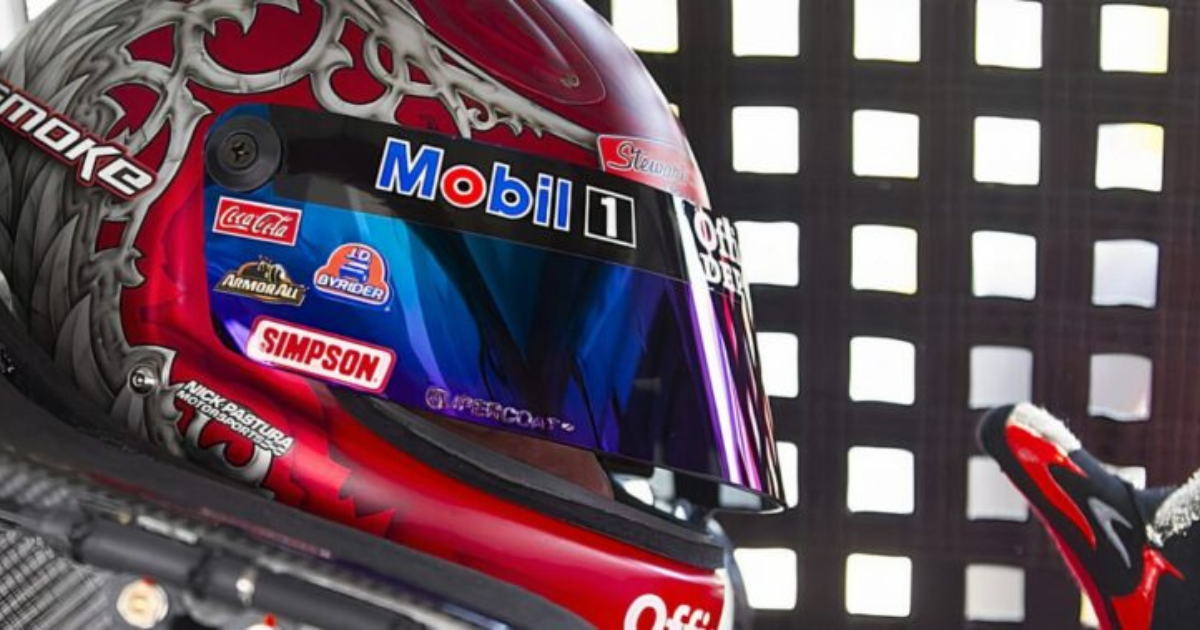 NASCAR and Wax Blockchain Partner to Release Limited-Edition NFTs
NASCAR Paving The Way for Sports Racing Into the Digital Age 
Los Angeles, CA –  NASCAR, announced its newest set of limited-edition NFT drops during a series of NASCAR races in partnership with The Worldwide Asset eXchange (WAX).  NASCAR plans to mint a series of digital collectibles, in the form of NFTs. Each mint commemorates a prestigious race in the NASCAR 75th Anniversary Season calendar.
Each drop of NFTs will have free mints on WAX that will be airdropped to wallet addresses redeemed via email to fans who bought race tickets. This will be a part of a larger initiative that rolls out throughout the year in the lead up to highly anticipated events. Each collection will commemorate the race, gifting fans with free and unique digital collectibles to capture the magic of a physical race. The digital collectibles serve as a way to further engage fans beyond the one-of-a-kind experience they receive by attending a NASCAR race.
The first collectibles were made available to fans who bought tickets to the Busch Light Clash at The Coliseum on Feb. 5 and will continue as a series of drops throughout the year. The next drops will be released during the DAYTONA 500 (Feb. 19 on FOX), the NASCAR Cup Series Chicago Street Course race (July 2 on NBC), and the NASCAR Cup Series Championship at Phoenix Raceway (Nov. 5 on NBC). As the metaverse and NFTs expand, NASCAR continues to seek more ways to bridge physical and digital experiences, becoming key drivers in the next digital frontier and engaging with its loyal fanbase.
"NASCAR fans are the most passionate in sports and there's no live event experience like going to a NASCAR race," said Nick Rend, NASCAR managing director gaming and Esports. "We're happy to partner with WAX to bring our fans an everlasting digital keepsake to add to the physical race experience."
"We're pleased to see such a large and trusted motorsports brand such as NASCAR join WAX once again and embrace the culture of blockchain technology, connecting with consumers through live events, entertainment, and memorabilia," said William Quigley, CEO and co-founder of WAX. "We believe this is the beginning of broader adoption in web3, driving brand experiences and engagement to another level of innovation."
NASCAR chose WAX Blockchain because the cloud wallet makes it easy to use. It also has no or limited gas fees, and is working towards building an interoperable and open blockchain ecosystem. WAX's carbon neutral technology reaffirms NASCAR's commitment to environmental sustainability.
WAX made a huge play in the sports NFT space last year, transforming America's favorite pastime, baseball, into NFTs with Major League Baseball NFT trading cards, and joining Blockchain Brawlers with iconic WWE wrestler, Ric Flair.   
About NASCAR
Celebrating its 75th Anniversary in 2023, the National Association for Stock Car Auto Racing, LLC (NASCAR) is the sanctioning body for the No. 1 form of motorsports in the United States and owner of 16 of the nation's major motorsports entertainment facilities. NASCAR consists of three national series (NASCAR Cup Series™, NASCAR Xfinity Series™, and NASCAR CRAFTSMAN Truck Series™), four regional series (ARCA Menards Series™, ARCA Menards Series East & West and the NASCAR Whelen Modified Tour™), one local grassroots series (NASCAR Advance Auto Parts Weekly Series™) and three international series (NASCAR Pinty's Series™, NASCAR Mexico Series™, NASCAR Whelen Euro Series™). The International Motor Sports Association™ (IMSA®) governs the IMSA WeatherTech SportsCar Championship™, the premier U.S. sports car series. NASCAR also owns Motor Racing Network, Racing Electronics, and ONE DAYTONA. Based in Daytona Beach, Florida, with offices in eight cities across North America, NASCAR sanctions more than 1,200 races in more than 30 U.S. states, Canada, Mexico and Europe. For more information visit www.NASCAR.com and www.IMSA.com, and follow NASCAR on Facebook, Twitter, Instagram, and Snapchat ('NASCAR').
About WAX – The King of NFTs
The Worldwide Asset eXchange™ (WAX), aka the King of NFTs, is the world's #1 blockchain, as measured by number of users and transactions, according to Dappradar.com. WAX's mission is to bring NFTs to the mass market in the safest, most secure, environmentally friendly, and easy-to-use marketplace in the world. WAX is also the leading entertainment NFT network — in 2018, WAX introduced vIRLs®, giving consumer product companies the ability to directly link NFTs to physical consumer products.