Nathan's Famous Royalty Revenue Increases 2.5%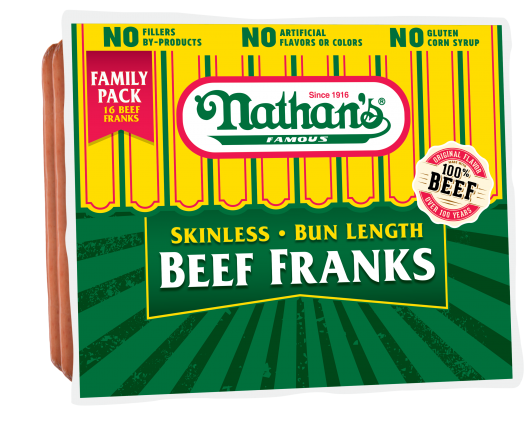 Nathan's Famous' royalty revenue rose 2.5% to $23.6 million in the year ended March 31, due largely to its licensing deal with John Morrell & Co. tied to hot dogs, sausage and corned beef.
Royalties from Morrell, which accounted for 19.4% of Nathan's total revenue (up from 18.7% a year earlier), increased 2.1% to $21.2 million. Morrell pays a 10.8% royalty on net sales under an agreement that also carries a $10 million minimum annual guarantee. The pact runs through 2032.
Net income increased to $21.4 million (including $11.1 million from a real estate sale) from $2.6 million a year earlier, despite a 2.2% decline total revenue to $101.8 million. Nathan's had 259 stores as of March 31, down from 276 a year earlier with 34 franchised stores having closed. The chain has four company-owned and 255 franchised locations, the largest concentration being in New York State where there are 98.
Contact:
Nathan's Famous, Ronald DeVoss, CFO, 516-318-8500