NBCUniversal Announces THE SECRET LIFE OF PETS Promotional Partnerships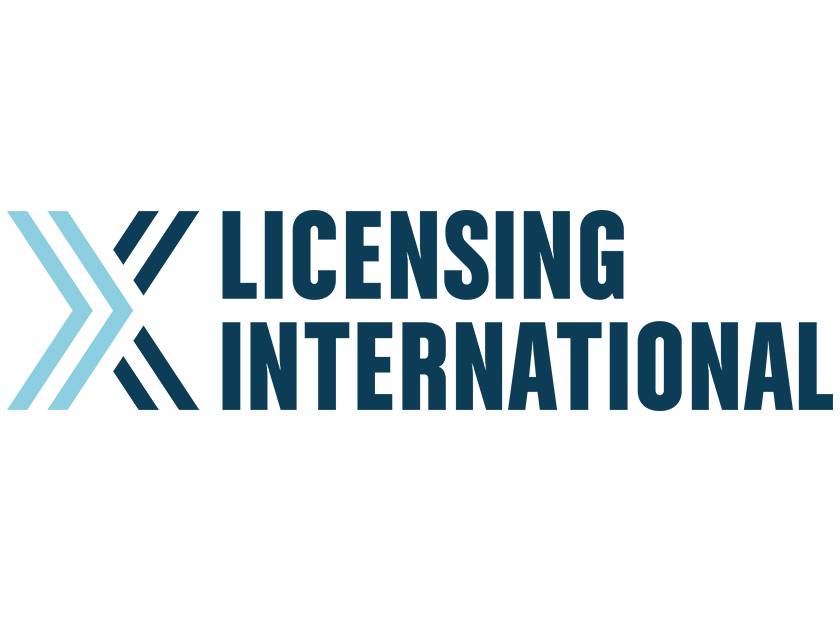 ILLUMINATION ENTERTAINMENT AND UNIVERSAL PICTURES
UNVEIL GROUNDBREAKING GLOBAL PROMOTIONAL PARTNERSHIPS FOR
THE SECRET LIFE OF PETS
With Close to $400 Million in Promotional Value, Marquee Global Brands Supporting The Theatrical Debut Include McDonald's, the Chrysler brand, General Mills, P&G, Mott's, PetSmart, The J.M. Smucker Company, Alongside Millennial Favorites GoPro and Realtor.com
UNIVERSAL CITY, CA, July 11, 2016 — As part of a massive, multi-faceted cross-promotional campaign in support of The Secret Life of Pets, the highest-grossing original opening ever for a motion picture, Illumination Entertainment and Universal Pictures' today announced partnerships with some of the world's most recognized brands, which share in the success of this record-breaking result.  The cross-category program includes a global activation with McDonald's and promotions with top household names including the Chrysler brand, General Mills, P&G, Mott's, PetSmart and The J.M. Smucker Company as well as breakthrough partnerships with innovative brands like GoPro and Realtor.com, marking the first time Realtor.com has collaborated with a major studio and the first time GoPro has collaborated on a campaign for an animated feature film. Delivering close to $400 million in promotional value, the creative-driven programs will be supported by multi-media marketing campaigns powered by television, digital and print advertising, significant retail exposure, social and influencer campaigns and live events.
Many of the brand campaigns are highlighted by TV advertising and content featuring custom animation, new narratives and storylines created in collaboration with Illumination Entertainment's Creative Marketing team and Universal Pictures, starring the film's lovable animal characters, extending their experiences beyond the big screen.  The Illumination Entertainment creative team of more than 100 artists has created 21 original content spots for the film's global promotional partners.  Innovative content such as GoPro's original two-minute short, featuring a mix of real world athletes and animated characters, highlights this creative collaboration.
"Our filmmaking partners at Illumination have continued to raise the bar in creativity with cutting edge animation, relatable storylines and iconic characters with The Secret Life of Pets," said David O'Connor, Executive Vice President, Worldwide Promotions and Brand Marketing, Universal Pictures.  "Securing these world class partners and developing strategic, innovative activations that engage consumers in a modern, creative way is a true testament to the appeal and relevance of our new film."
"By starting with the central premise of what pets do when we are not around, we're able to leverage that theme into real world scenarios, products, and brands that amplify our creative narrative in an authentic and distinct way," said Gail Harrison, president of marketing and branding for Illumination Entertainment.
The Secret Life of Pets has almost 100 partners worldwide, select partnership highlights include:
McDonald's
The Secret Life of Pets will take over McDonald's restaurants worldwide with two custom animated television spots and an awesome Happy Meal campaign, including The Secret Life of Pets plush premiums and fun in-restaurant décor globally.
Chrysler
NBC's Seth Meyers and his dog Frisbee are featured in the multi-platform campaign for the All-New 2017 Chrysler Pacifica. Additional celebrities, including Nick Cannon, take the wheel with their dogs in a series of humorous spots featuring scenes from The Secret Life of Pets.
General Mills
General Mills will execute a promotional campaign around the film by featuring characters on boxes of select Big G cereals. TV and digital advertising as well as in-pack premiums will be featured for this campaign.
Mott's
The Secret Life of Pets-themed Mott's Applesauce and Juice packages, featuring Max, Duke and the rest of the film's furry friends, will be released on store shelves this summer.  Mott's will also support the film with a free child's ticket offer through Fandango.com.
PetSmart
As the exclusive pet-specialty retailer for The Secret Life of Pets, PetSmart is executing a  "store-takeover" campaign featuring the film's lovable characters in more than 1,400 stores throughout North America as well as on petsmart.com and other digital platforms. The Secret Life of Pets campaign includes advertising that features custom-to-PetSmart animation and assets across television, print and digital, as well as social engagement programs.
GoPro
Some of GoPro's most engaging content is when the camera is in the right paws, claws, or even wings.  Marking its first-ever animated film partnership, GoPro will debut an immersive two-minute custom animated short co-created with Illumination Entertainment and featuring The Secret Life of Pets imitating the most extreme real-life adventures.  The content will be distributed on GoPro's social media channels and established community of influencers.  GoPro cameras will also be provided to local television on-air talent to produce stories starring their pets.
Realtor.com
Realtor.com, which is partnering for the first time with a studio and feature film, debuted a television advertising campaign featuring real four-legged family members imitating the adorable characters from The Secret Life of Pets.  The campaign included a user-generated content competition inspired by The Secret Life of Pets trailer asking consumers to recreate scenes from the trailer using their own pets. The UGC version of the trailer can be viewed now.
Bazooka Candy Brands
Bazooka Candy Brands International, a division of The Topps Company, Inc., is partnering with The Secret Life of Pets internationally with their iconic brands Push Pop®, Juicy Drop Pop®, MegaMouth®, Big Baby Pop®, and Ring Pop®. The partnership brings the Pets characters to life through millions of fun, film-themed packaging and POS displays available at retailers, including Mass, Grocery, Drug, and Convenience stores, across Europe, the Middle East, Korea, Japan, and Latin America. In addition, the program includes integrated marketing campaigns in local markets.
Petcube
Petcube answers the question about what pets do when their owners are away with this clever film partnership across Europe and Asia Pacific that highlights their innovative pet camera and app. The promotion is supported by TV, radio, paid retail advertising, print, digital, co-branded packaging, in-store exposure, and a significant social media footprint.
Healthy Paws Pet Insurance
Healthy Paws Pet Insurance, LLC, an Aon company, the #1 customer-rated provider of health insurance for dogs and cats in the U.S., will run a media campaign featuring a series of engaging quizzes and fun facts that highlight pet parenting style and the human-like qualities of our pets.
Sky
Sky, Europe's leading entertainment company has teamed up with The Secret Life of Pets to create custom animated TV adverts for their latest campaign promoting Sky Broadband and the Sky Switch Squad. The adverts convey the misfortunes that can arise from unreliable broadband, just as the pets are relying on the internet for their everyday entertainment. The campaign will also feature on cinema, radio, digital platforms, press and on out-of-home media across Britain.
Comcast
Wonder what your pets do all day?  Well Comcast may just have the answer with their integrated marketing campaign for their Xfinity Home product.  The campaign features a custom animated TV spot that demonstrates the home security and automation capabilities of their product as well as giving us a glimpse into the secret lives of our pets.
In addition to their Xfinity Home campaign, Comcast has also developed an additional custom animated TV spot highlighting their X1 Voice Remote capabilities.
Additionally, The Secret Life of Pets' robust, multi-faceted licensing and merchandising campaign includes global master toy licensee, Spin Master and exclusive pet product retail partner, PetSmart, along with a roster of best-in-class licensees reaching across multiple categories from interactive and video games, to children's books, apparel and accessories, consumer electronics, housewares and stationery.
About The Secret Life of Pets
For their fifth fully-animated feature-film collaboration, Illumination Entertainment and Universal Pictures present The Secret Life of Pets, a comedy about the lives our pets lead after we leave for work or school each day.
Comedy superstars Louis C.K., Eric Stonestreet, and Kevin Hart make their animated feature-film debuts in The Secret Life of Pets, which co-stars Jenny Slate, Ellie Kemper, Lake Bell, Dana Carvey, Hannibal Buress, Bobby Moynihan, Steve Coogan, and Albert Brooks.  Illumination founder and CEO Chris Meledandri and his longtime collaborator Janet Healy produce the film directed by Chris Renaud (Despicable Me, Despicable Me 2), co-directed by Yarrow Cheney, and written by Cinco Paul & Ken Daurio and Brian Lynch.  www.thesecretlifeofpets.com
About Illumination Entertainment
Illumination Entertainment, founded by Chris Meledandri in 2007, is one of the entertainment industry's leading producers of event animated films.  Illumination, which has an exclusive financing and distribution partnership with Universal Pictures, is the creator of the hugely successful Despicable Me franchise, which includes Minions, the second-highest-grossing animated film of all time, as well as Despicable Me 2, an Academy Award® nominee for Best Animated Feature of 2013.  In all, Illumination's films, which also include 2011's Hop and 2012's Dr. Seuss' The Lorax, have grossed more than $3.2 billion in worldwide box-office revenues and feature some of the world's most renowned talent.
Upcoming films include Sing, starring Matthew McConaughey, Reese Witherspoon, Seth MacFarlane, Scarlett Johansson, John C. Reilly, Taron Egerton and Tori Kelly, which arrives in theaters in December 2016; Despicable Me 3, starring Steve Carell and Trey Parker, which is set for June 2017; and a newly-imagined version of Dr. Seuss' How The Grinch Stole Christmas, starring Benedict Cumberbatch in the title role of The Grinch, that is set for November 2017.  In addition, Minion Rush (800 million downloads) has become one of the world's most popular apps, and Minion Mayhem attracts huge crowds at Universal Orlando Resort and Universal Studios Hollywood.
About Universal Pictures
Universal Pictures is a division of Universal Studios (www.universalstudios.com).  Universal Studios is part of NBCUniversal.  NBCUniversal is one of the world's leading media and entertainment companies in the development, production and marketing of entertainment, news and information to a global audience.  NBCUniversal owns and operates a valuable portfolio of news and entertainment networks, a premier motion picture company, significant television production operations, a leading television stations group and world-renowned theme parks.  NBCUniversal is a subsidiary of Comcast Corporation.
Contacts:
Angela Emery
Vice President, Communications
NBCUniversal Brand Development
818.777.8922
angela.emery@nbcuni.com
Evan Langweiler
Vice President, Global Communications
Universal Pictures
818.777.9709
evan.langweiler@nbcuni.com