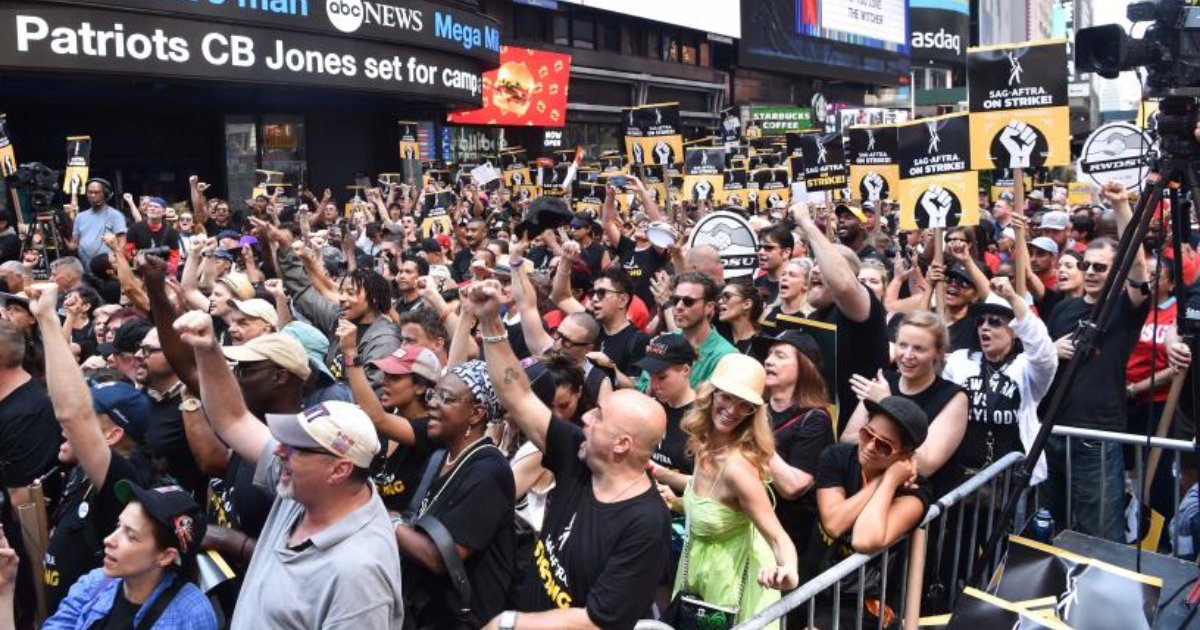 Negotiating a Path Forward
The impact of the weeks-long joint strike by writers and actors is being carefully considered by studios, theatrical chains, and the licensing industry.
With no resolution in sight, some studios have moved to delay film releases. Sony Pictures Entertainment recently pushed Kraven the Hunter to August 30, 2024 and Ghostbusters Afterlife 2 to March 29, 2024 (from October 6 and December 25 of this year, respectively). This directly affects the rollout of consumer products programs and, if the strike continues, the ongoing disruption to entertainment will likely become a negotiating point in license renewals.
"As we are negotiating renewals for contracts, we are absolutely using [the strike] in maintaining that we think the business is going to go down a bit because there is no new content coming out," a licensee executive said. "If you are in the middle of a contract there is nothing you can do. But if you are renewing one and studios want to raise the minimum guarantee, the number one concern is that there won't be fresh material. That lack of fresh content hurts because retailers aren't going to set floor merchandise if they have nothing to set against."
For their part, theater owners are moving to make facilities available to non-film fare like gaming and sporting events and operators are focused on adding merchandise to cinemas. Cinemark sells film-related merchandise through the majority of its 514 theaters. AMC, which has 950 theaters globally, is developing private label gourmet candy for its theaters, including chocolates and gummies, AMC CEO Adam Aron said. And Cinemark launched the online Cinemark Shop in June, operated by Only in Theaters, which is dedicated to selling film-based merchandise.
"We've seen where we sell out of merchandise in our theaters, now we have the opportunity to continue to offer that to consumers online," Cinemark CEO Sean Gamble said. "The online store also gives us more of a sustained venue. We have limited space in our theaters, but there is a wider array of things we can offer on a perpetual basis to drive incremental sales in that category."
And it's expected that studios will be able to dig into their extensive film libraries to fill the void but, as summer turns to fall, the need for new streaming and television content will become more acute (with films not far behind).
However, efforts to lessen the impact of the strike shouldn't rely too heavily on studios' back catalog of content, according to licensing executives. Because while franchises like Star Wars and Marvel can sustain a period without new offerings, an ongoing lack of content means you are maintaining the business rather than accelerating it.
And the business does seem to be improving. AMC on Tuesday reported sales of 66 million tickets in Q2, up 12.2% from a year earlier and the highest level since Q4 2019. Cinemark reported a 24% increase in admissions from a year ago. Overall U.S. box office revenue is up 20% from a year ago and moved to within 89% of pre-pandemic levels.
"If the strikes are prolonged and our ability to access the capital markets is constrained, then our… ability to continue to take the necessary actions to strengthen our balance sheet and to ensure a full and sustained recovery may be in jeopardy," AMC CFO Sean Goodman said.
The studios do, however, have content that has already been completed. At Paramount, for example, high-profile projects that haven't been released yet include Martin Scorsese's Killers of the Flower Moon and John Krasinski's IF,  A Quiet Place Day One, CEO Bob Bakish said. Warner Bros. Discovery is forecasting business based on a return to production in early September, but concedes the strikes have "increased the uncertainty" in the film business, CFO Gunnar Wiedenfels said.
"From a content point of view, we are in pretty good shape," Bakish said. "It all comes down to the duration [of the strike]. We are hopeful that contract negotiations can get done sooner rather than later and, in the near term, we are working to mitigate the impact on our consumers and constituents."