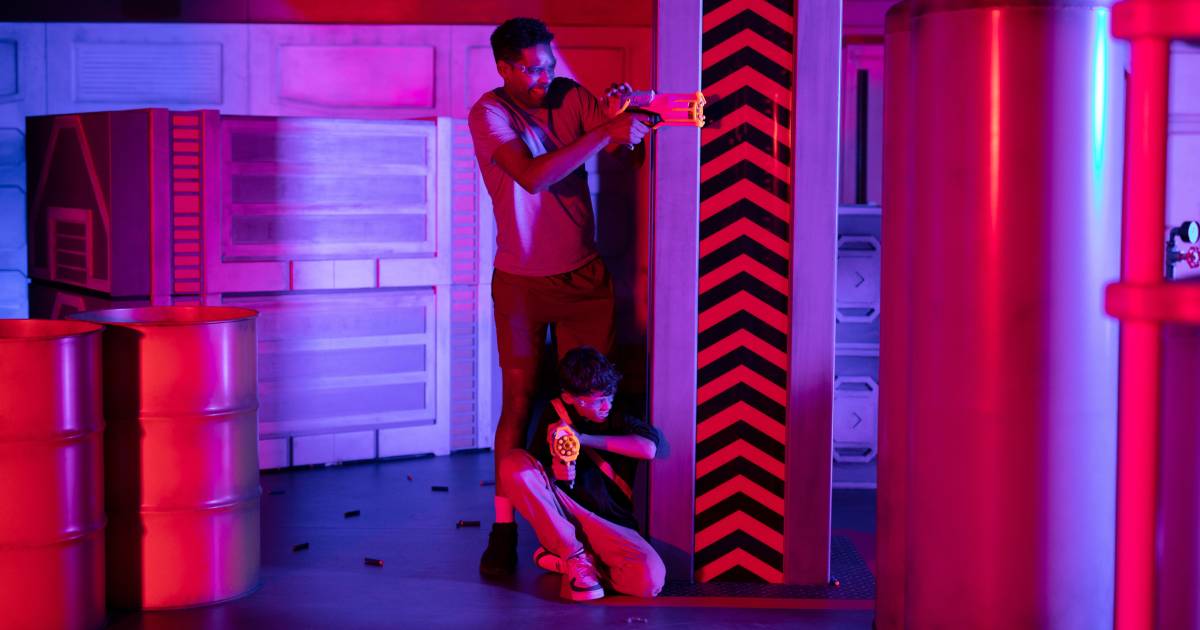 Nerf Action Experience Launches in Manchester, UK for Its First European Location
The first NERF Action Xperience in Europe
The venue located in Trafford Palazzo has officially opened with seven days a week access.
The first entertainment centre globally to use NERF Gelfire blasters.
NERF Action Xperience, an action-packed entertainment attraction, has officially opened its doors at Trafford Palazzo – making Manchester the location for its first-ever European launch.
Following a soft opening period when trailblazing enthusiasts could try out the new adrenaline-fuelled entertainment venue, the site has now fully opened seven days a week.
Situated on the ground floor at Trafford Palazzo and spanning 35,000 square feet, the Manchester indoor entertainment centre is the first in Europe. Furthermore, one of the centre's combat zones uses the high-performance Gelfire blasters – an exciting new product from NERF not currently in play anywhere else. The hydrated rounds that burst on impact enable the user a high-level experience, eliminating the need to reload as often.
The centre features four action-packed NERF zones, including thematic blaster battlegrounds, training activities, and a NERF sports arena. NERF AX has partnered with the iconic Archie's next door to provide top notch food and beverage for parties and casual guests alike.
The venue is managed by Manchester-based entertainment specialists Rocafella Leisure under license from leading toy and game company Hasbro.
Chris Hayes, Rocafella Leisure's Chief Executive Officer, said: "We're over the moon with the feedback from our trailblazers, and we can't wait to welcome so many more faces through our doors following our official launch in Manchester.
"We had a clear vision of what we wanted to achieve, and I'm incredibly proud of our team for bringing that to fruition.
"The initial feedback has accelerated our plans to expand the concept into further regions throughout the UK."
For more information about NERF Action Xperience, and to buy tickets, visit www.nerfax.co.uk