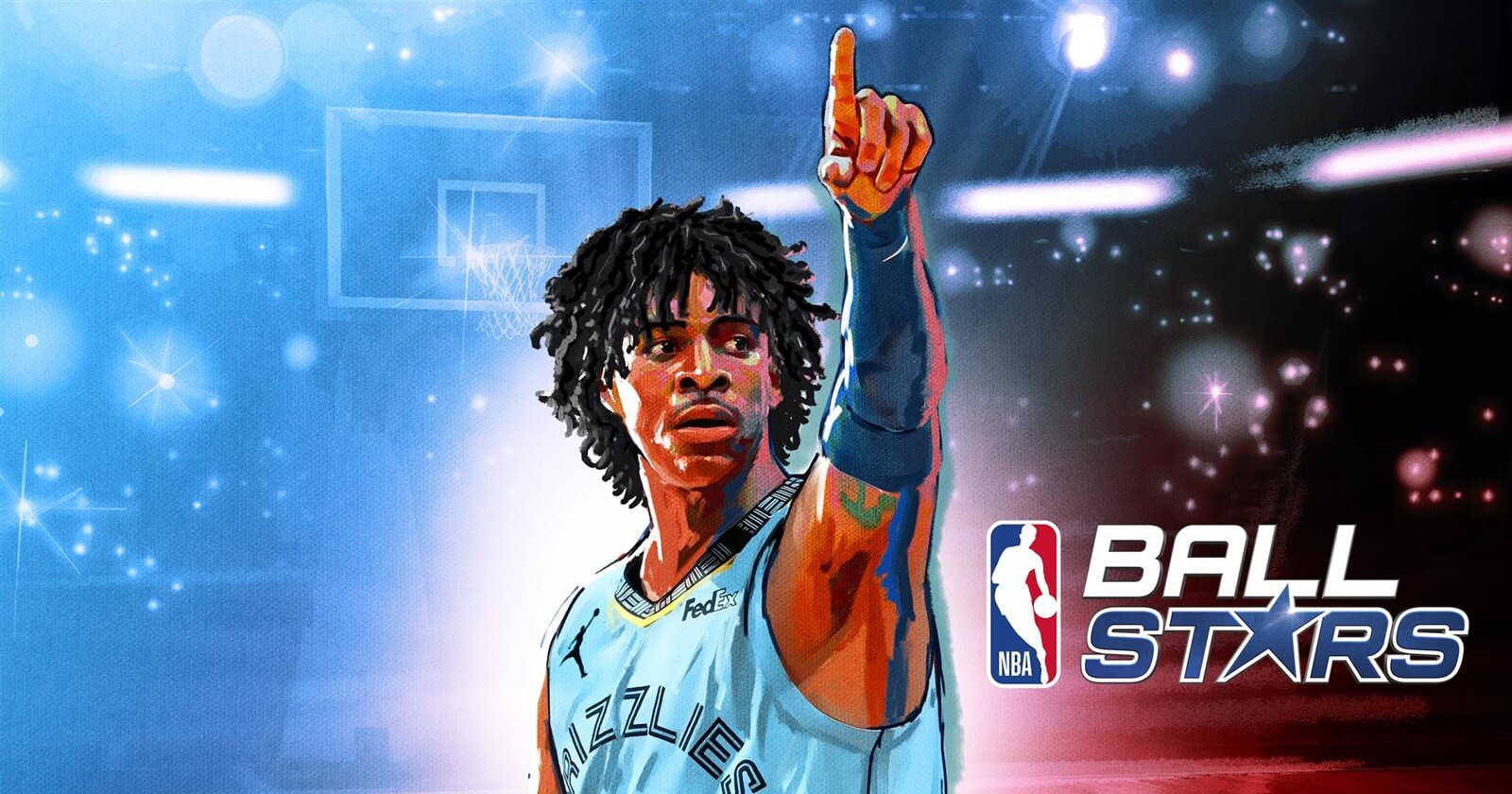 Netmarble and Kung Fu Factory Announce NBA Ball Stars
Los Angeles, CA  – After announcing its formal partnership with the National Basketball Association (NBA) and National Basketball Players' Association (NBPA) in October 2020, the global mobile game publisher Netmarble Corp is proud to announce NBA Ball Stars – an all-new, puzzle-based mobile basketball game that is the first publishing project for Netmarble's Los Angeles-based subsidiaries Netmarble US and Kung Fu Factory. The game is now open for pre-registration for the App Store and Google Play and, to celebrate the formal reveal, Netmarble is thrilled to partner with Ja Morant, 2019-20 Kia NBA Rookie of the Year, as the game's cover athlete.
"The NBA and NBPA have been tremendous partners," said Simon Sim, President of Netmarble US. "The creative freedom and collaboration we've had with them, along with Kung Fu Factory, in the production of our first major project for Netmarble US' publishing efforts has been nothing short of phenomenal. To top it off, Ja Morant is a true star, and we're beyond excited to have him on board for the upcoming launch of NBA Ball Stars." 
NBA Ball Stars mixes the NBA's star players, fast-paced action, and amazing skills with strategic team-based, collectible, and gem-bursting puzzle gameplay on mobile devices. Players will take charge of their favorite NBA team, collect and create customized lineups from the NBA's ongoing roster of athletes, and train their favorite players as they make a run for the championship.
"Through NBA Ball Stars, we'll bring a fresh new gaming experience to the hands of fans around the world," said Matt Holt, Senior Vice President, Global Partnerships at the NBA. "The game is a fun and easy way to enjoy NBA basketball anywhere, allowing fans to build their very own roster with their favorite players."
By successfully bursting series of matching gems, players control their team on offense and defense and can quickly power-up their athletes to execute special shots, steals, and slam dunks. NBA Ball Stars is suitable for NBA fans and gamers of all levels, offering quick play sessions and matchups, and featuring a broad assortment of NBA players available in gameplay.
"We are excited to bring this game to the fans and we look forward to growing this partnership," added Josh Goodstadt, Executive VP of Licensing for THINK450, the business subsidiary of the NBPA.
NBA Ball Stars will launch in 2021 for free (with in-app purchases) on the App Store and Google Play. For more information, please visit the official website (https://nbaballstars.netmarble.com/), and follow NBA Ball Stars on Facebook, Twitter, and YouTube.
About Netmarble Corporation
Established in Korea in 2000, Netmarble Corporation is a top developer and publisher pushing the boundaries of the mobile gaming experience with highly innovative games including Lineage 2: Revolution, The Seven Deadly Sins: Grand Cross, Blade&Soul Revolution and MARVEL Future Fight. As a parent company of Kabam, and a major shareholder of Jam City and Big Hit Entertainment, Netmarble strives to entertain audiences around the world with a variety of mobile games based on its powerful franchises and collaborations with IP holders worldwide. More information can be found at http://company.netmarble.com
About Netmarble US
Netmarble US, Inc. is a subsidiary of Netmarble Corp. established in 2012 as part of the company's commitment to Western expansion. Netmarble US has extended the global audience for Netmarble's innovative mobile games including MARVEL Future Fight, Lineage 2: Revolution, The Seven Deadly Sins: Grand Cross, and BTS WORLD by bringing these titles to players across North America, Europe and Latin America. Netmarble US strives to entertain audiences around the world with a variety of games based on its powerful franchises, collaborations with IP holders worldwide, and new and future relationships with start-up and independent Western developers. More information can be found on the official website.
About the NBA
The NBA is a global sports and media business built around four professional sports leagues: the National Basketball Association, the Women's National Basketball Association, the NBA G League and the NBA 2K League.  The NBA has established a major international presence with games and programming available in 215 countries and territories in more than 50 languages, and merchandise for sale in more than 100,000 stores in 100 countries on six continents.  NBA rosters at the start of the 2020-21 season featured 107 international players from 41 countries.  NBA Digital's assets include NBA TV, NBA.com, the NBA App and NBA League Pass.  The NBA has created one of the largest social media communities in the world, with 1.9 billion likes and followers globally across all league, team, and player platforms.  Through NBA Cares, the league addresses important social issues by working with internationally recognized youth-serving organizations that support education, youth and family development, and health-related causes.
About the NBPA
The National Basketball Players Association is the union for current professional basketball players in the National Basketball Association (NBA). Established in 1954, the NBPA's mission is to protect and support the rights and talents of our players, magnify the power of their collective will, and amplify their voices as leaders who will transcend sport and society globally.
The NBPA advocates on behalf of the best interests of all NBA players, including the negotiation of collective bargaining agreements, the filing of grievances on behalf of the players, or counseling players on benefits, educational and post-NBA career opportunities. Business opportunities are generated by THINK450, the subsidiary of the NBPA charged with managing the players' group licensing rights.
Dedicated to preserving the legacy of its members, the NBPA Foundation provides support and assistance to persons, communities and organizations around the world that seek to improve the lives of those in need.