NFLPA Announces Stars to Lead New Sports Activation Zone at Licensing Expo 2016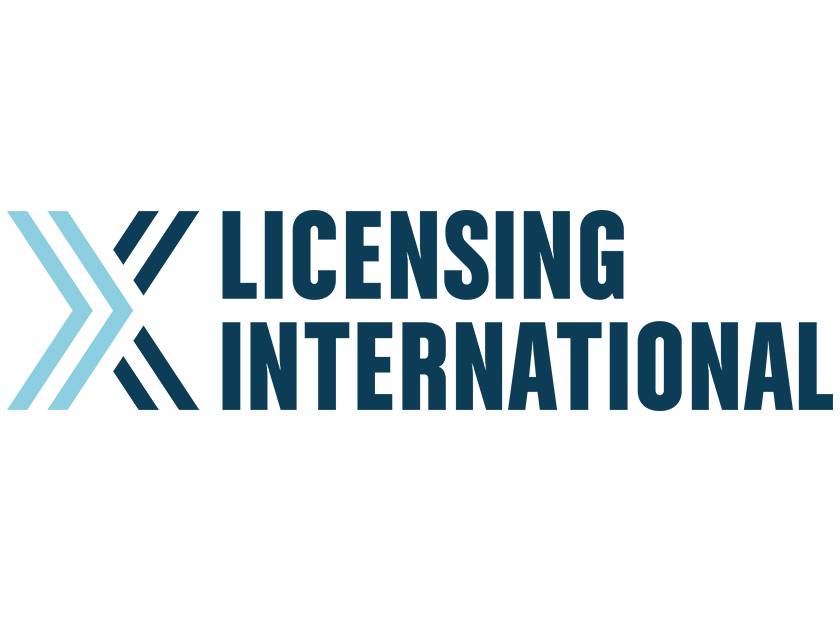 Talent includes Ameer Abdullah, Kelvin Beachum, Matthew Berry, Kellen Clemens, Graham Gano, DeAndre Hopkins, EJ Manuel, Tyrann Mathieu, Jordan Reed and Blair Walsh*
Santa Monica, Calif. (June 14, 2016) – Licensing Expo, the world's largest and most influential licensing industry event, is delighted to announce the addition of leading NFL players and top industry talent to the new Sports Activation Zone presented by the NFL Players Association (NFLPA) for the 2016 show lineup. Produced by UBM Americas and sponsored by the International Licensing Industry Merchandisers' Association (LIMA), Licensing Expo is held June 21-23 at the Mandalay Bay Convention Center in Las Vegas. The Expo is the global meeting place for the licensing industry, showcasing more than 5,000 brands available for license.
In addition to exhibiting at the show, the NFLPA, via its licensing and marketing arm NFL Players Inc., will showcase an unforgettable and immersive experience. Through this first-of-its kind activation, attendees will have the opportunity to compete for prizes by going head-to-head with NFL players and other professional athletes in a variety of fun, unique and engaging games.
Among the active NFL players currently scheduled to make appearances in the NFLPA's Sports Activation Zone each day of Licensing Expo are Ameer Abdullah (Detroit Lions), Kelvin Beachum (Jacksonville Jaguars), Kellen Clemens (San Diego Chargers), Graham Gano (Carolina Panthers), DeAndre Hopkins (Houston Texans), EJ Manuel (Buffalo Bills), Tyrann Mathieu (Arizona Cardinals), Jordan Reed (Washington Redskins) and Blair Walsh (Minnesota Vikings). ESPN fantasy football analyst Matthew Berry will also participate in NFLPA activities.* Complimentary registration for Licensing Expo is available at www.licensingexpo.com/registerhere.
Jessica Blue, Senior Vice President, Licensing, UBM Americas:  "We are excited to feature top talent from the sports industry, including many first-class NFL players at Licensing Expo 2016. This is the perfect way to engage attendees and exhibitors on the show floor while cultivating new business relationships."
Highlights of the Sports Activation Zone presented by the NFLPA:
How do you stack up? – This fun competition zone will offer participants a chance to win special prizes by challenging NFL players and other professional athletes to sports ability tests including field goal kicking and passer accuracy. Digital leaderboards placed in the Sports Activation Zone and on the show floor will track real time point leaders.
Tailgate time – Attendees can team with or challenge athletes in classic tailgating games including cornhole, ladder ball, Kan Jam and Spike Ball.
Be part of big moments – By leveraging cutting-edge photo animation technology, the NFLPA will transport attendees from the Expo to iconic game moments, which attendees will be able to share via social media.
Get in the (video) game – Participants will get the chance to go head-to-head against NFL players in "EA Madden NFL 16."
NFL players are scheduled to be at the show for two hour blocks, with the first hour dedicated to Sports Activation Zone, and the second hour visiting with attendees at the NFLPA booth (#C62). All players are subject to change.
Tuesday, June 21*
DeAndre Hopkins – 10:30-12:30pm
Kelvin Beachum – 1:00pm-3:00pm
Kellen Clemens – 3:00pm-5:00pm
Matthew Berry – 3:00pm-4:00pm
Wednesday, June 22*
Graham Gano – 10:30am-12:30pm
Tyrann Mathieu – 10:30am-12:30pm
Jordan Reed – 1:00pm-3:00pm
EJ Manuel – 1:00pm-3:00pm
Ameer Abdullah – 3:00pm-5:00pm
Matthew Berry – 3:00pm-5:00pm
Thursday, June 23*
Blair Walsh – 10:00am-12:00pm
*Players, appearances and times are subject to change.
Steve Scebelo, NFLPA Vice President, Licensing & Business Development: "Hosting the Sports Activation Zone at Licensing Expo 2016 is the perfect way for the NFLPA to showcase the engaging personalities of NFL players, as well as athletes from other sports, in a fun, unique fashion. Attendees and exhibitors will have a chance to compete head-to-head against world class athletes on the show floor – in competitions they can actually win! – while experiencing first-hand the powerful connections NFL players can make with their customers."
The NFLPA is the union for professional football players in the NFL. Established in 1956, the NFLPA has a long history of assuring proper recognition and representation of players' interests. NFL Players Inc., the licensing and marketing subsidiary of the NFLPA, has been a trusted resource since 1994, delivering access to the influence, power and personal stories of NFL players. NFL Players Inc. connects businesses to players through licensing, marketing strategy and player engagement. For more information, please visit NFLPA.com/players.
###
Get an inside look at sports licensing with Steve Scebelo, NFLPA Vice President of Licensing & Business Development, alongside panelists from the NFL and NBA in the exclusive Sports Licensing session from the NYC Licensing Summit. Video now available for purchase at: www.vimeo.com/ondemand/nycsummit16
Media Contact: Jannelle Grigsby, media@licensingexpo.com +1 310 857 9020
Press Materials: licensing-expo/content/virtual-press-office
About Licensing Expo (www.licensingexpo.com)
Now in its 36th year, Licensing Expo is the world's largest and most influential annual trade show dedicated to licensing and brand extension. The show floor is merchandised into three zones: Characters and Entertainment; Art and Design; and Brands and Agents. More than 16,150 retailers, licensees, manufacturers, distributors and licensing agents attend the Expo from more than 90 countries. Licensing Expo is owned and organized by UBM Americas and is sponsored by the International Licensing Industry Merchandisers' Association (LIMA). UBM Americas also owns and operates License! Global magazine and Brand Licensing Europe.
About UBM Americas
UBM Americas, a part of UBM plc, is the largest business-to-business events and trade show organizer in the U.S. Through a range of aligned interactive physical and digital environments, UBM Americas increases business effectiveness for both customers and audiences by cultivating meaningful experiences, knowledge and connections. UBM Americas has offices spanning North and South America, and serves a variety of specialist industries with dedicated events and marketing services covering everything from fashion, tech and life sciences to advanced manufacturing, cruise shipping, specialty chemicals, powersports and automotive, concrete, hospitality, cargo transportation and more. For more information, visit: www.ubmamericas.com.