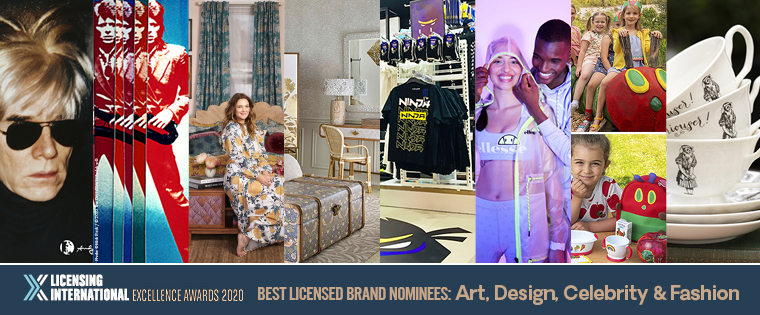 Nominees for Best Licensed Brand: Art, Design, Celebrity & Fashion
Four well-known names, a museum, a heritage brand, a smiley face and a very hungry caterpillar are competing for recognition as the Best Licensed Brand – Art, Design, Celebrity and Fashion within the 2020 Licensing International Excellence Awards.
Overall, more than 600 entries were received this year from companies in 22 countries and were judged by a panel of 152 executives from 20 nations. The licensing industry will make its selections from a ballot that includes 175 nominees in 23 categories of brands, properties and companies.
For a full listing of the categories and the nominees please click here.
Here are the nominees for Best Licensed Brand: Art, Design, Celebrity & Fashion:
Andy Warhol – The Andy Warhol Foundation
Just as Andy Warhol refused to be limited by conventions, the Andy Warhol brand works with licensees who embrace risk and celebrate diversity. In 2019, Warhol was featured in a Burger King commercial — the most talked-about Super Bowl ad of the year — and celebrated in a collaboration with Disney and Uniqlo, helping contribute to record annual revenue, reaching hundreds of millions in over 50 countries, and achieving over 7 billion media impressions. This success contributes significantly to the endowment of The Andy Warhol Foundation, from which it has distributed over $200MM in cash grants to advance the visual arts.
David Bowie – Epic Rights & Perryscope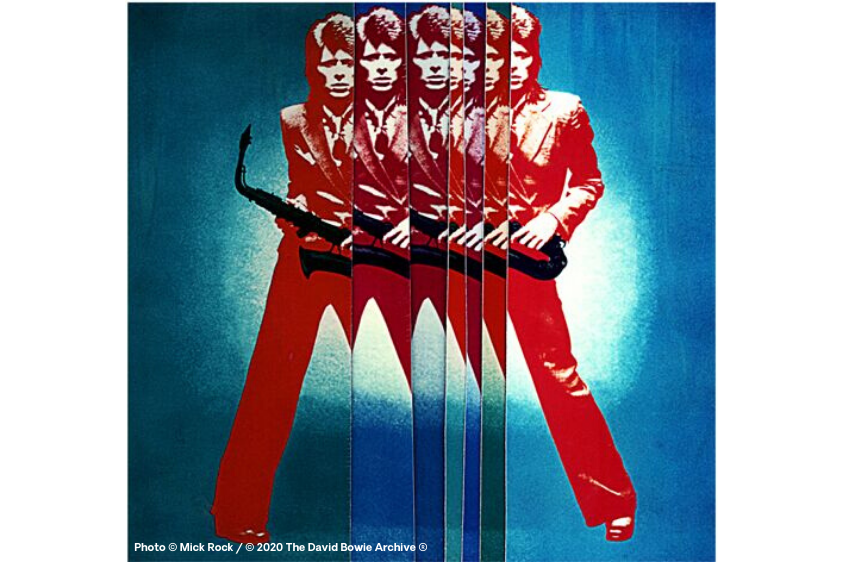 The David Bowie licensing program, spearheaded by Epic Rights and Perryscope Productions, had an incredible 2019.  Licensing deals with world-renowned brands such as Vans and Mattel, in addition to high end fashion collaborations with Hugo Boss, Under Cover, and Ih Nom Uh Nit, all contributed to very strong YOY growth.
Drew Barrymore Flower Home – Barrymore Brands & CAA GBG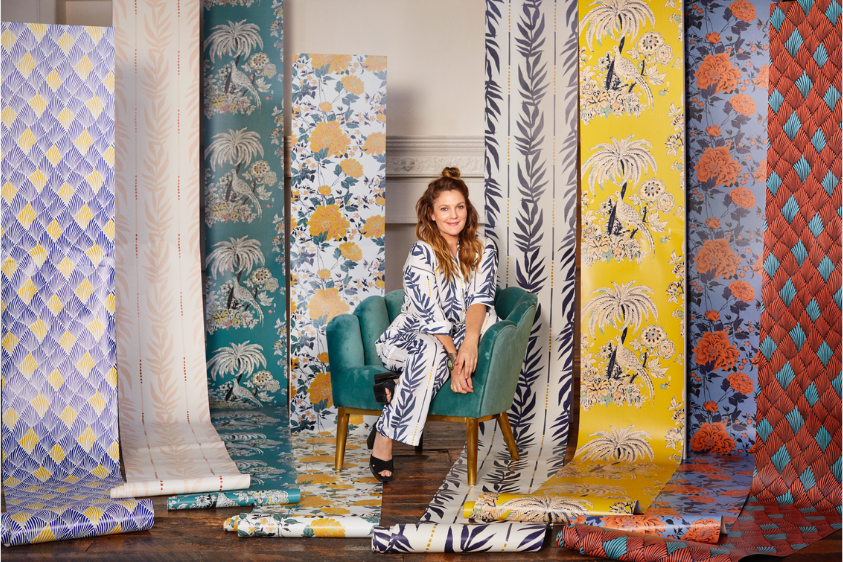 Drew Barrymore Flower Home is an eclectic, free-spirited, multi-category homeware program which launched exclusively at Walmart in March 2019. In the nine months since launch, the Flower Home brand outperformed Walmart's best-selling homeware program to-date and doubled in size with the introduction of new product categories, international expansion into Canada, and a brand extension into kids' furniture and décor. Garnering over 1.6 billion media impressions through 180+ unique publications, Flower Home has earned its place in the spotlight with features on The Tonight Show, Domino Magazine, and Elle Décor with continued social support from Drew herself on @drewbarrymore and @flowerbydrew.
Morris & Co. – Style Library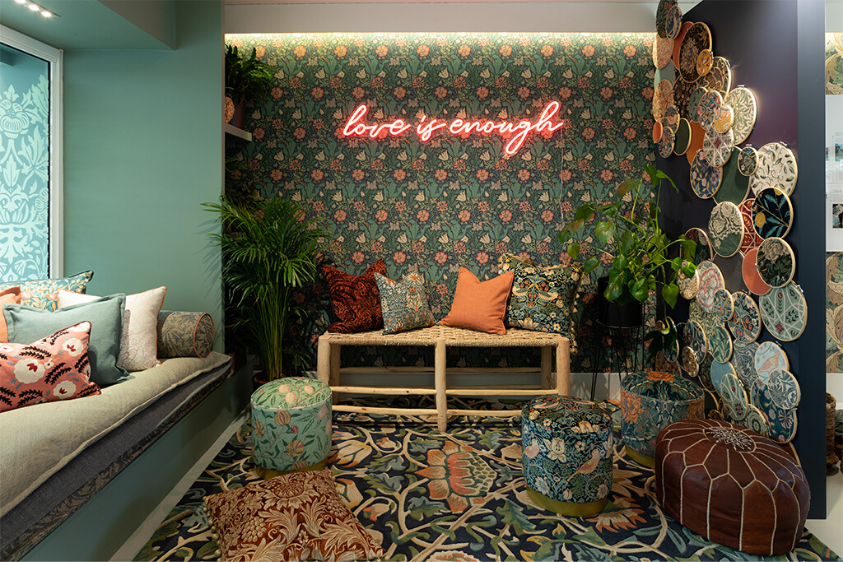 2019 was an outstanding year for Morris & Co., following a major collaboration with global fashion retailer H&M in autumn 2018. Winner of the Best Heritage Brand at the B&LLA's 2019, Morris & Co. launched a successful marketing campaign that increased the brand's presence, through a series of pop-ups, events and social media campaigns. These included the "World of Morris & Co" event, FOCUS/19, Peter Jones pop-up store and a stand at Decorex where our Master Craftsman demonstrated traditional block printing using Morris' original wooden blocks. This exposure generated renewed awareness of Morris & Co.'s legacy and its relevance today.
Ninja (Tyler Blevins) – Brand Central LLC & Loaded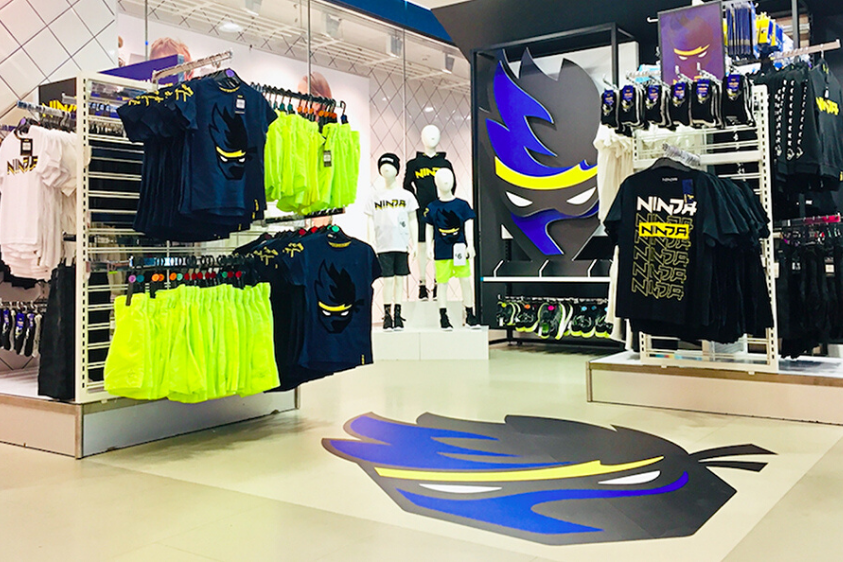 Tyler Blevins, aka Ninja, is an American streamer, Youtuber, professional gamer and Internet personality. Ninja's Management Agency, Loaded, together with Licensing Agency, Brand Central, built a large-scale consumer products program including apparel, footwear, an extensive toy line, beverages with Red Bull, publishing and more. Ninja wrapped up 2019 announcing his partnership with Adidas.  He became the first professional streamer to partner with the sportswear brand, and he sold over 10,000 units with his first drop in December. Ninja's product had placement at all major retailers including Walmart, Target, Kohl's, Amazon, Primark, and dedicated sections and displays in stores worldwide.
Smiley – The Smiley Company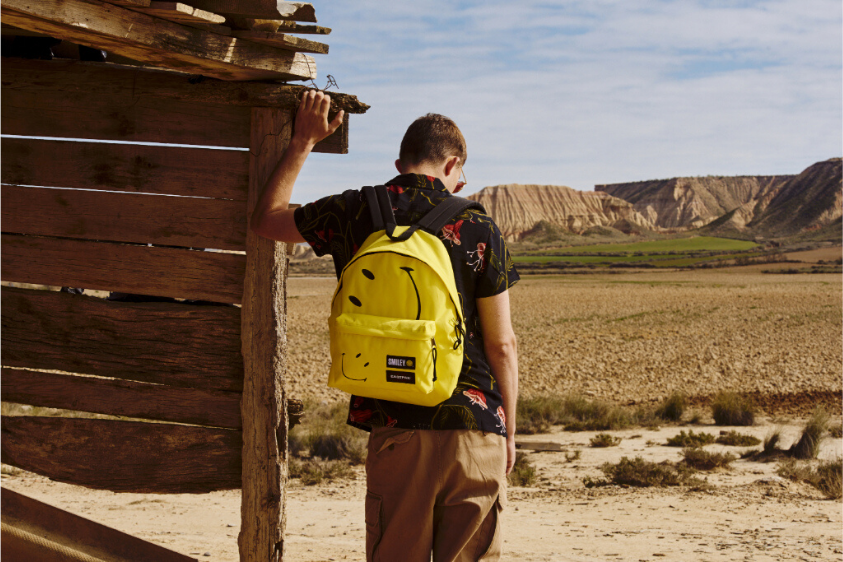 From upscale capsule collaborations with iconic couture houses through to limited edition products with some of the world's leading brands, Smiley brand collaborations continue to captivate creative directors, buyers and fashion press all over the world. Now the 66th top licensee in the world with over $592M, the Smiley Company continues to turn the iconic symbol into a world-renowned fashion brand.
The Very Hungry Caterpillar – Eric Carle LLC & The Joester Loria Group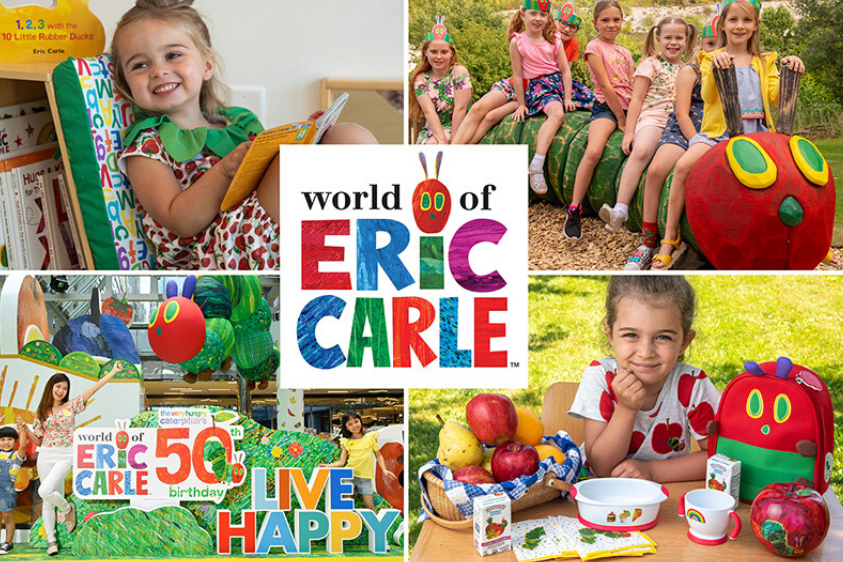 Very Hungry Caterpillar 50th anniversary was a year of growth for World of Eric Carle. Global partnerships including Chick-fil-A; Freshness Burger (Japan); a #1 infant feeding brand, Milupa (Germany), whose campaign reached 20 million moms; infant apparel DTR at 100 JoJo Mama Bebe doors; a Teva footwear collaboration; an 8-week giant play area w/events in Hong Kong's City Plaza mall, branded cafes, pop-up shops and DTR's in Japan,  a Very Hungry Caterpillar/Hello Kitty multi-category collaboration in 600 Watsons stores in Taiwan, product launches in Chinese retailers and 575 Live Show performances, delivered 1 billion impressions and $250M in sales.
V & A – Victoria and Albert Museum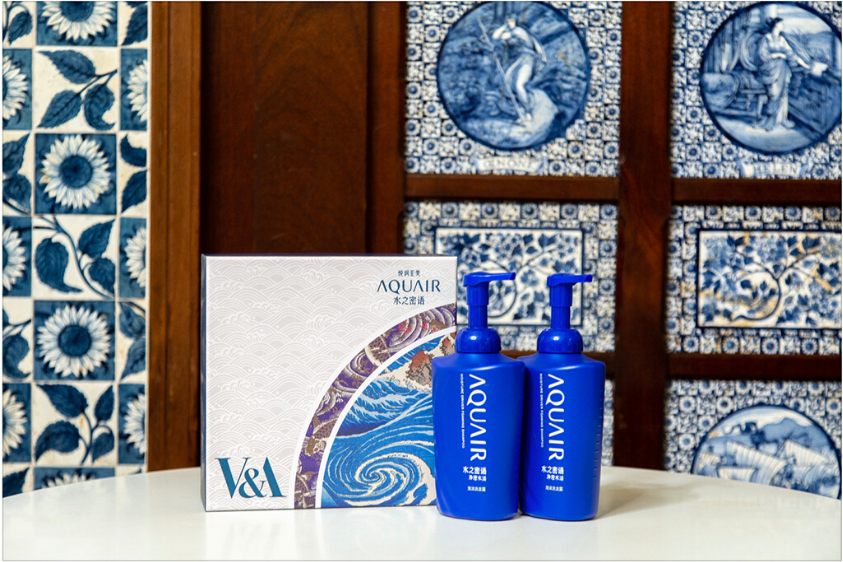 As the world's leading museum of art, design and performance, the V&A champions excellence in design inspiring designers, retailers and manufacturers across the globe. Our award-winning program provides licensees with unique archive material to translate into beautiful and contemporary products. The breadth of categories is impressive, ranging from home interiors, furnishings, apparel, jewelry, accessories, stationery and crafting. Highlights of 2019 include a beauty collaboration with Shiseido; a trainer collection with Chinese shoe retailer Basto; Art Deco-inspired luggage with ITO; a 1960's inspired collection with sustainable fashion pioneer People Tree and a Tmall Club Pop up store in K11 in Shanghai.