Nominees for Best Licensed Products: Home Décor (domestics, furniture, giftware or textiles)
Congratulations to the 2020 Licensing International Excellence Awards Nominees
Nine companies from Australia, China, France, the UK and U.S. have been nominated for designation as Best Licensed Product – Home Décor as part of the 2020 Licensing International Excellence Awards. The nominees cover a full range of home goods, with licenses from the worlds of entertainment, lifestyle, design, corporate and non-profit properties.
Overall, more than 600 entries were received this year from companies in 22 countries and were judged by a panel of 152 executives from 20 nations. The licensing industry will make its selections from a ballot that includes 175 nominees in 23 categories of brands, properties and companies.
For a full listing of the categories and the nominees please click here.
Here are the nominees for Best Licensed Product — Home Décor:
Beast / The Little Prince: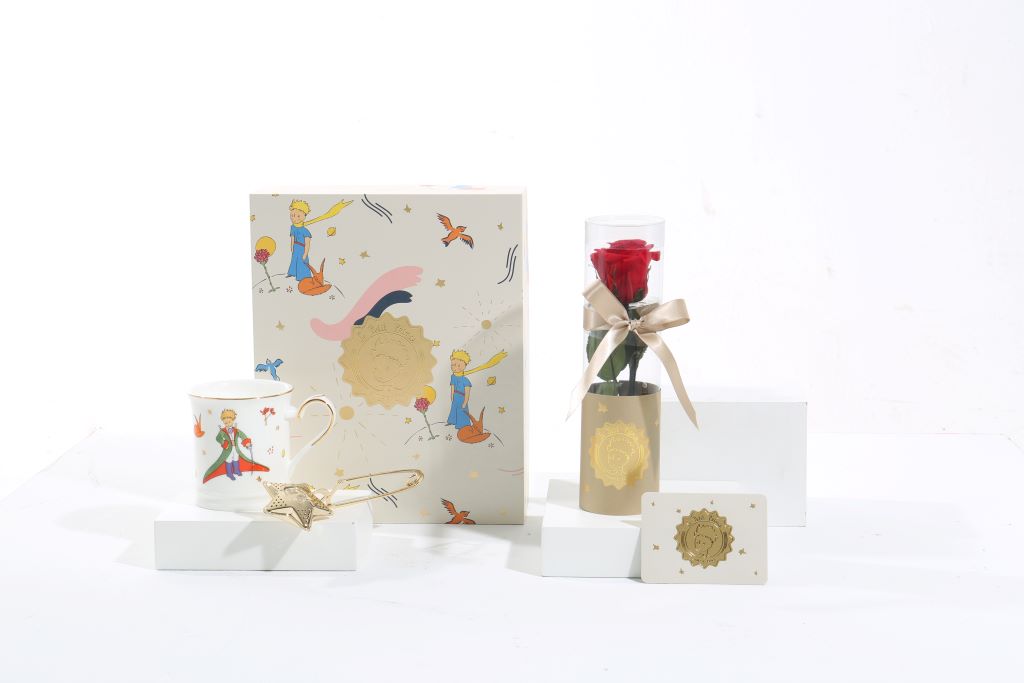 Medialink, the licensing agent for The Little Prince in China, successfully collaborated The Little Prince with Beast to develop merchandises include preserved fresh flower gift, tableware and bedding items. Beast also specially invited famous star, Jackson Yi in China to promote the Little Prince collection and created lot of media posts in social media. The annual sales of Beast x Le Petit Prince is more than RMB 40,000,000 (about USD 5,700,000). Young people from knowing the brand to became the fans of Beast x Le Petit Prince products, which is standing for a kind of art lifestyle.
CWM Homewares / May Gibbs: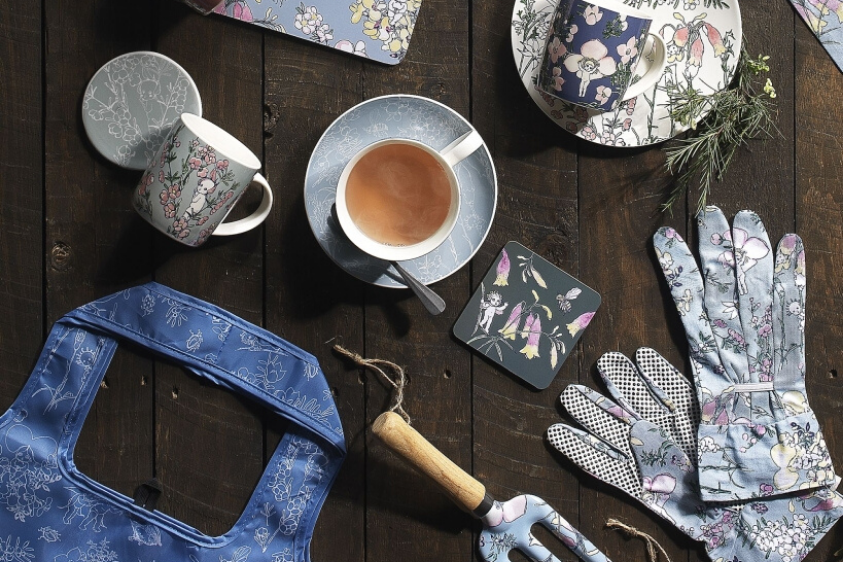 The May Gibbs by Ecology homewares collection was developed by leading Australian homewares distributor CWM Homewares. Following the success of the 2018 launch range, May Gibbs was once again delighted to partner with CWM Homewares for the release of a second range in October 2019. The collection of over 50 SKUs features a coordinated range of tabletop pieces and children's dinnerware, kitchen textile pieces and garden gifting items. A featured range in Myer Giftorium, the collection has enjoyed strong retail support with sales in excess of $1.5M and 60,000 units to date.
Dreamtex / Nat Geo Bedding: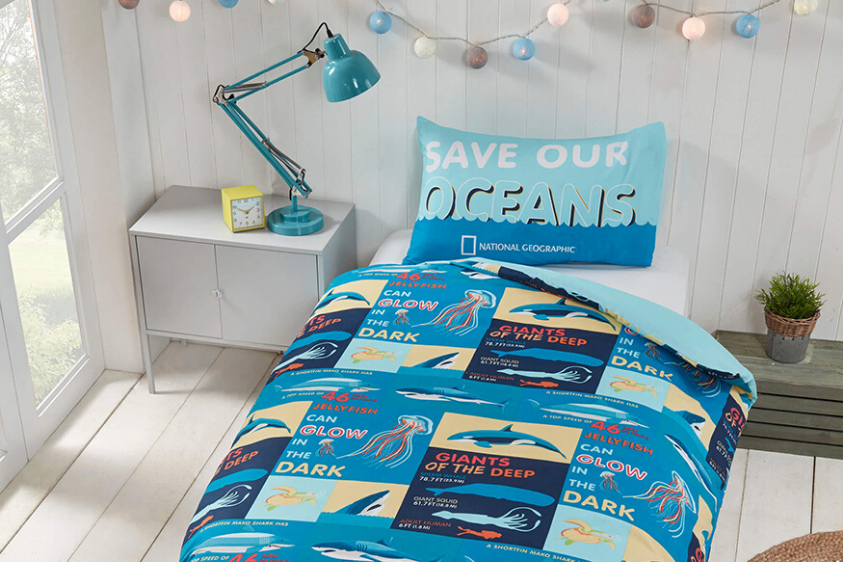 Billions of plastic bottles go into landfills or the ocean every year. The ethical fibre created by Repreve® is making a big difference for our future. This new fabric really excited us and we wanted to find the perfect brand for our initial bedding concept. National Geographic is one of the most recognised and respected scientific and education organisations in the world so we are thrilled that we have joined together to promote the Planet of Plastic? mission and proud that Dreamtex is the first to market with a recycled home decor collection.
Larousse / Peaky Blinders: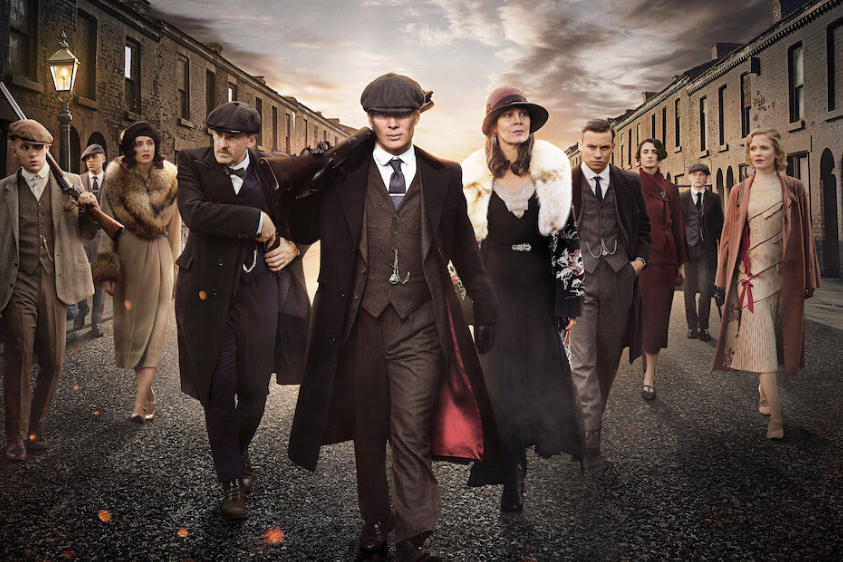 Endemol Shine Group are building a long-term brand licensing franchise which will continue to evolve as the series moves on in time and deliver products and events to fans which reflect their on-screen experience.
French publishing and products specialist Larousse were the first official product launch partners for Peaky Blinders in France. Their range included a wide selection of products including cocktail books, poker sets and drinkware, which have seen extremely strong sales, with uptake from leading shops and supermarkets across France.
Jay Franco & Sons / HI & The Little Mermaid: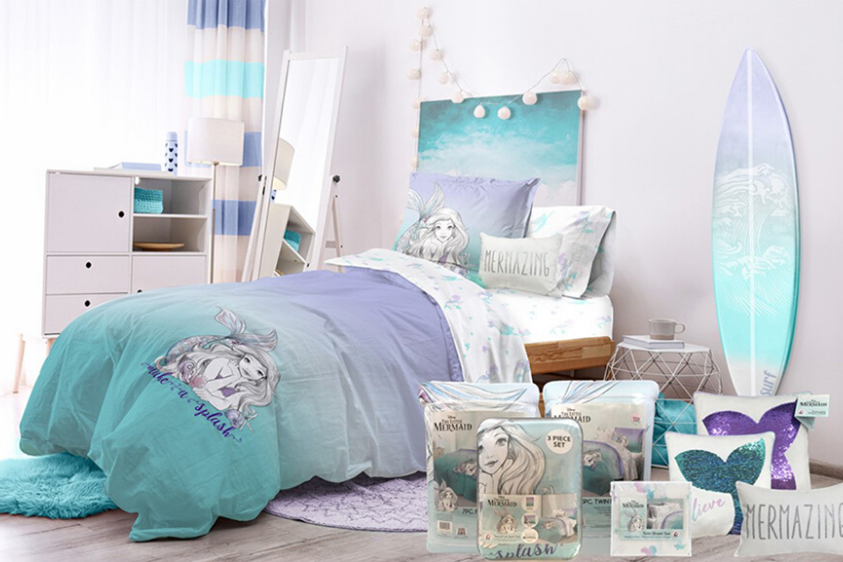 HI Designs, launched by our team at Jay Franco, introduced Hayley and Ivy, young entrepreneurs that message expression into a creative "mix and match" home collection for teens. Pairing Hayley and Ivy's beach vibes with "The Little Mermaid," we launched a co-branded HI X The Little Mermaid bedding collection at Bed Bath and Beyond. Our unique for-teens-by-teens collection broke ground at retail. Haley and Ivy made an appearance on the Disney Princess YouTube channel and shared their inspiration behind the collection. This was a one-of-a-kind collaboration with teen, beach-loving entrepreneurs, designing a home collection for their peers alongside Disney.
Little Greene / National Trust: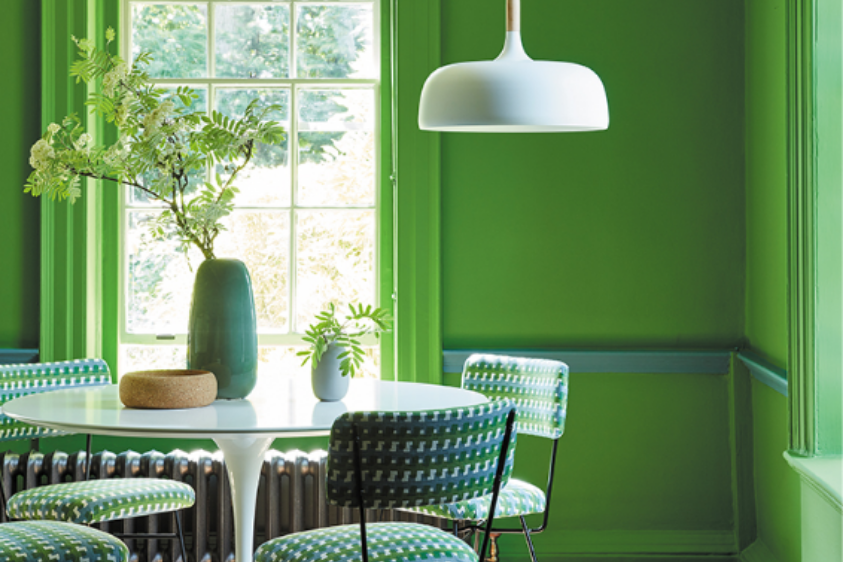 The collaboration with Little Greene Paint Company and the collection of National Trust paint has had an impressive response from consumers, press and within the painting and decoration industry. Since the collection launched in 2018, more than 500,000   pots of paint have been sold. Not only this but through the sale of each of the paints in the collection, Little Greene have donated at least £25,000.00   to the National Trust towards their conservation projects, to help look after special places in their care.
Modernica / Spongebob Squarepants: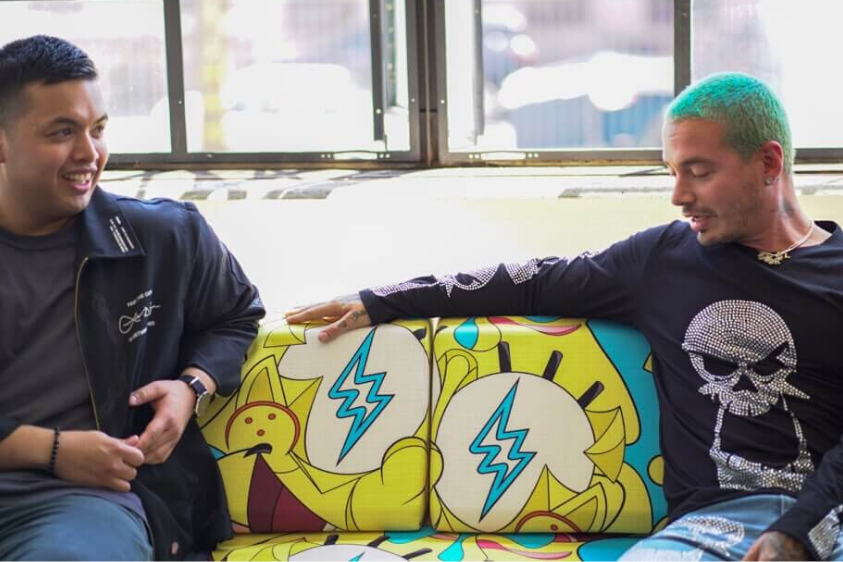 In celebration of the 20th Anniversary of SpongeBob SquarePants, Chicago based visual artist Louis DeGuzman and global music artist J. Balvin created a line of furniture with Modernica using several of their most important and recognizable designs. This furniture collection started with De Guzman and J Balvin's genuine affection for SpongeBob.  All three are all about positivity, humbleness, strong work ethic, and good vibes.  Allowing De Guzman and Balvin the creative flexibility to show their love for this character through a unique style, and iconic medium like Modernica furniture, led to this incredible limited home collection.
Selamat / Morris & co.: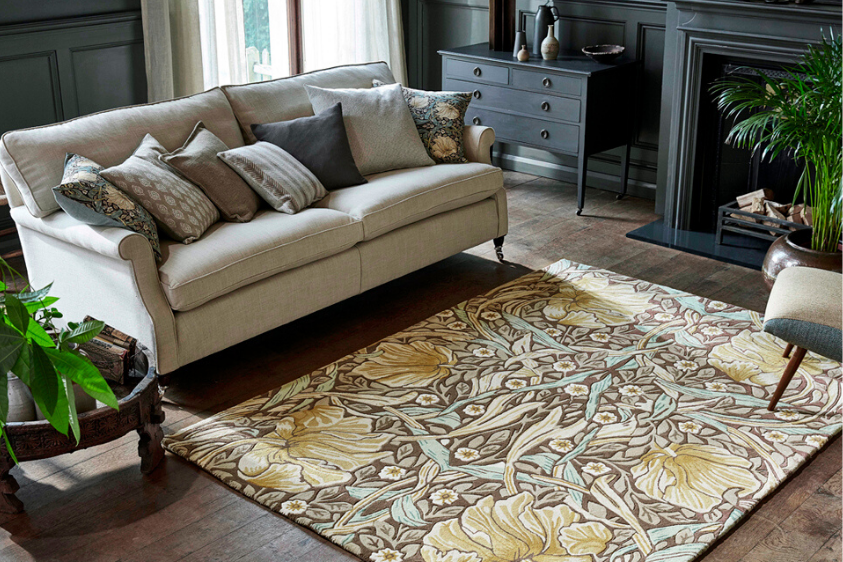 Winner of ISFD (International Society of Furniture Designers) 2019 Pinnacle Award in the "Best Occasional Storage" category, winner of ISDA (InternationalFurnishings & Design Association) "Next Best Thing" award at the Spring 2019 High Point, Named a "Hot Product at the Spring 2019 High Point Market" and nominated for "Best of the Year" for "residential furniture: Storage" category by Interior Design Magazineand "Style Spotted" nominations by High Point Markets panel of Designers in search of new trends.
Skechers USA / BOBS for Dogs: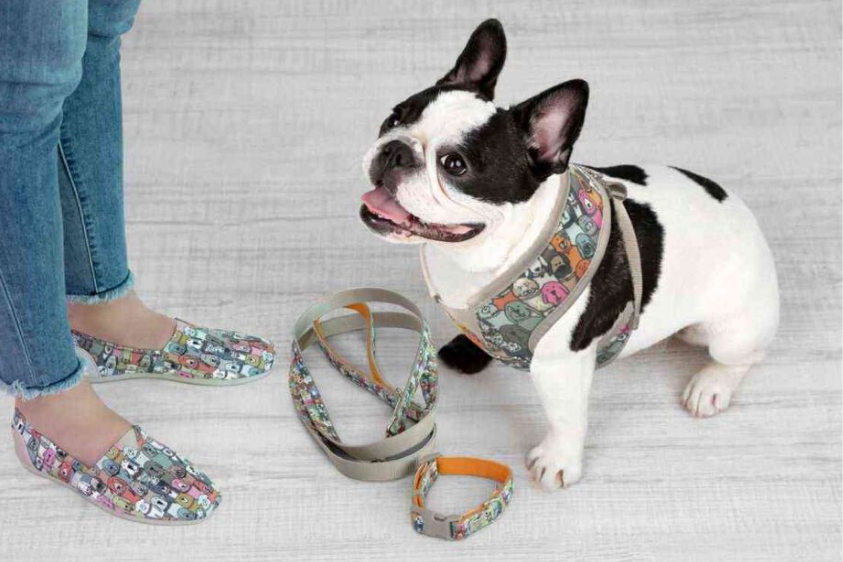 We launched an amazing licensed product collection directly with Petco stores taking our philanthropic BOBS for DOGS brand into the pet accessories category. The licensed products also carry a donation back to the Petco Foundation in the same way our BOBS for DOGS footwear does. We launched initially with collars, leashes and harnesses in over 600 Petco stores and on petco.com. Due to the success, we are now expanding to many more products like pet beds, pet apparel, bowls and more and increasing our door count to over 1,200 doors in May 2020.