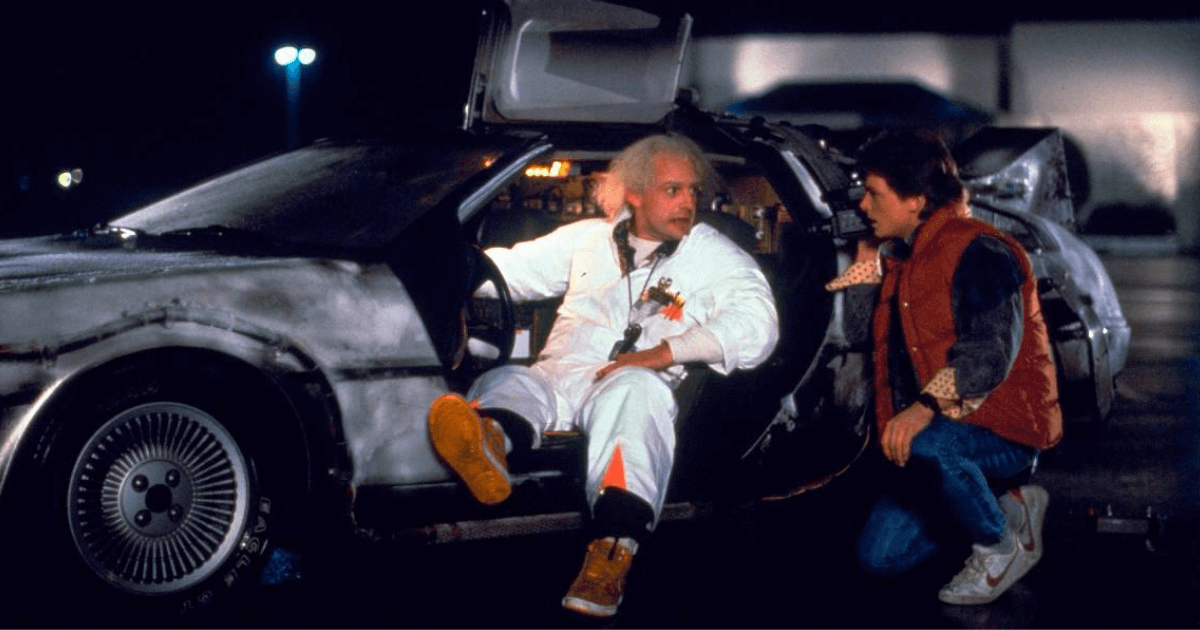 Nostalgia Plays Key Role at New York Comic Con 2022
New York Comic Con 2022 is shaping up to be a blast from the past.
Take the film Back to the Future, which co-stars Michael J. Fox and Christopher Lloyd and will be among the dozens of nostalgia-laden properties taking center stage at the four-day event (October 6-9) in New York. The full cast of Star Trek: The Next Generation (1987-1994), including 82-year-old star Patrick Stewart, will also make an appearance at the event and Halloween star Jamie Lee Curtis, who premiered the role of Laurie Strode 45 years ago, will be interviewed by talk show host/actress Drew Barrymore.
The nostalgia-fueled trend of licensing tried-and-true properties exploded during the pandemic and continues to spread globally across multiple product categories. Collectibles, for example, have been a key cog in driving the licensed nostalgia business. Revenue for the category is expected to increase 10.1% annually through 2032 to hit $40 billion, according to Decipher Market Insights, up from $18.4 billion in 2021.
Even lesser-known nostalgia brands are getting in on the action. Neopets, the virtual pet brand, has also taken up booth space at New York Comic Con. Neopets has changed hands multiple times since its launch in 1999, including Viacom (2005), Jump Start Games (2014), and Netdragon, which acquired Jump Start in 2017. The property—which, a month after its launch in November 1999, had daily page views at a time when high-speed connections were pretty much in name only—is now focused on something more tangible (a cookbook) as well as the new mobile game Neopets Faerie's Hope, which was in its third beta release in late August.
Warner Bros. Discovery, meanwhile, will take the wraps off DC Comics' first preschool series, Batwheels, which will launch on Cartoon Network's Cartoonito channel on October 17 and be added to HBO Max a day later. And horror film Chucky, which has inspired countless licensed products since its debut in 1988, will highlight the second season of its Syfy channel series, set to launch on October 5.
The mixture of these well-known properties with new IPs is expected to be a big draw for New York Comic Con. Demand for tickets may have peaked earlier this week when the event's servers crashed and were unable to handle the initial volume of ticket reservation requests. The event drew 150,000 attendees last year—well off the 260,000 it attracted pre-pandemic in 2019, but significantly above the 33,000 that attended the first New York Comic Con in 2006.
Events like New York Comic Con are so successful at taking advantage of the current nostalgia trend, in fact, that similar events have been cropping up in recent years.
Hasbro, which was a major exhibitor at San Diego Comic-Con in July, will hold its own Hasbro Pulse Con 2022. Running from September 30 to October 1, the virtual event will feature a series of panels and product releases. Featured brands include Fortnite, Marvel Legends, Star Wars, Transformers, and the revived version of the Starting Lineup action figures. In addition to physical products, there will also be a focus on NFTs featuring NBA, NHL, and Major League Baseball players.