Opening of TWA Hotel Puts Spotlight on Licensing to Help Revive Dormant Brands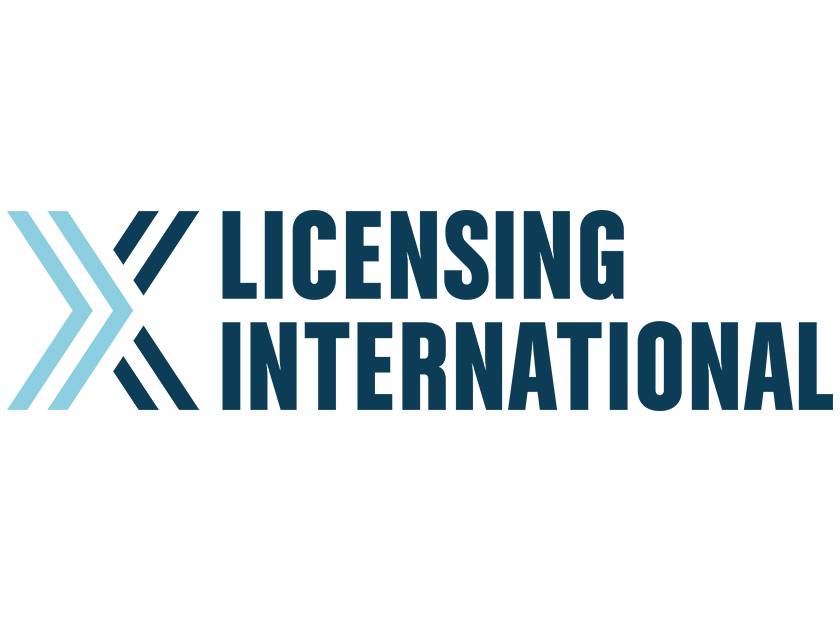 Next month's planned launch of the TWA Hotel at JFK International Airport in New York will bring to life a brand that's largely been absent from the marketplace for several years. Brands come and go – these days with sometimes astonishing speed – and this new effort to bring the iconic Trans World Airlines brand to life shines a spotlight on how licensing can be used to give brands new life.
The route to dusting off and returning brands to market is fraught with challenges in making them current while still retaining the feeling of nostalgia in consumers who remember when they were at their peak and part of the daily conversation.
For example, American Airlines — which acquired the TWA assets out of bankruptcy in 2001 — and MCR and Morse Development — which developed and are managing the 512-room hotel in the former TWA Flight Center — are using the most modern of means: a near steady flow of social media updates, mixed with events such as the display in March of the fuselage of the 1958 Lockheed Constellation in New York's Times Square. The display was part of an upcoming documentary about the redevelopment of Finnish architect Eero Saarinen's landmark flight center, which closed in 2001. MCR also created a TWA Lounge on the 86th floor of the World Trade Center in New York that has a view of the new hotel 12 miles to the east.
American Airlines declined comment about any other plans for the TWA brands beyond stating that ""As one of the iconic brands in aviation, the legacy of TWA and its associated marks hold great sentimental value for American and American's customers and employees. The TWA brand has an immense impact on team members and customers alike, and we are proud to celebrate its being a part of American Airlines."
Airlines Compete Again
And much like during its heyday, TWA is again competing with Pan Am for consumer attention. Guilford Transportation Industries, which renamed itself Pan American World Airways, purchased the airline's naming rights and IP in 1998 and launched a licensing program in 2011. It has struck a series of deals including recently with watchmaker Breitling for a version of its Navigator 1 watch (there also is a TWA version). Meanwhile licensee Air Hollywood, which has operated a weekly "Pan Am Experience" on its soundstage in Los Angeles, is planning to move to Las Vegas its 3.5-hour, six-course dinner and entertainment with a 1970s air travel theme for $475-$875 depending on the seating.
The interest in reviving Pan Am, TWA and other once-dormant brands for licensing – Hydrox, Astro Pops, Waldbaum's and A&P to name a few – can partly be traced to the rise of the Internet, which has provided a means for galvanizing interest in a dormant brand among its most ardent fans and a launching pad for a return to the market. The brands can be re-introduced relatively inexpensively through websites, social media and other platforms to gauge consumer interest and even with modest ecommerce sales can be fodder for a licensing program.
Bringing Hydrox Back
Leaf Brands purchased the Hydrox brand in 2010 and registered the trademark four years later. By that time, the cookies, which once competed for shelf space with Oreos, had been out of production for nearly 10 years. But Leaf slowly revived it, bringing the cookies in line with current tastes and, with sales figures in hand as proof of its brand strength, is readying licensing for apparel, toys and housewares. Among its selling points is that it was the original sandwich cookie, with Sunshine Biscuits having started production in 1908, four years earlier than when the first Oreos were manufactured by National Biscuit Co. (Nabisco).
"You have to find a brand that has such longevity and such a powerful experience for customers that they are still yearning for it, whether… through a chat group or people collecting products," says Ellia Kassoff, CEO of Strategic Marks (and its Leaf Brands subsidiary), who also is attempting to revive retailer KB Toys. "Those people become your initial core customers and… brand ambassadors who encourage others to share the experience. The important thing, especially for licensing, is that you have to develop the market first so that it is back in the public consciousness" and provides a base for licensed products.
Yet to expand outside that core group of devotees, brands must establish a new reason for being and a route that will gain maximum exposure. Both Pan Am (experiences) and TWA (hotel) have chosen strategies that give the brands a higher profile. Hollywood Air has had more 7,000 people go through the Pan AM experience at is Los Angeles facility and Pan Am has gained visibility with such licensed products as bag tags and hand bags. The TWA Hotel, when it opens in May, will have a visible presence at JFK, one of the world's busiest airports.
"Things are so temporary now and experience can last," says Pan Am Creative Director Brice Cooper. "Experiential marketing creates impressions that last far beyond a click or a swipe and people are starting to recognize that."
Yet the challenge is to create a broad licensing program that extends a brand beyond its best-known attributes. For example, Leaf's Astro Pop rocket-shaped stick candies, which Spangler Candy Co. discontinued in 2004, have been extended to Astro Pops Asteroid bite-size pieces and soda and there are plans further license the brand in consumables.
"You have to identify which products make sense. You don't have to come back with the exact same ones that were there when the company went out of business or the brand was discontinued," says Beanstalk Executive Chairman Michael Stone. "Just because a brand was once famous doesn't mean there is room in the marketplace anymore. You have to understand the cause of the brand's demise, so you don't repeat it."
The most expedient means for a comeback outside social media and the internet might be apparel. Consumers wearing t-shirts bearing a dormant brand's logo are walking billboards. And product placement in popular TV shows — ABC aired a "Pan Am" series in the 2011-2012 season – and movies also can ignite a revival.
"All the apparel categories are wrapped around t-shirts, because many licensees will dip their toe in water with them and if there is traction they will seek to expand to other categories," says James Rippen, CEO of Licensing Management International, whose firm is working to bring Hydrox into the licensing business. "And if you can get product placement in a film, TV show or streaming program, that will potentially extend you to an even large audience."
Some brands may be a regional play. American Legacy Brands last year purchased the trademarks of supermarkets A&P (Great Atlantic & Pacific Tea Co.) and Waldbaum's, three years after their parent company liquidated all remaining stores. Both brands are being marketed for food licensing, potentially as a private label. But with Waldbaum's strong roots in the New York City area, the market may be more limited than for A&P, which was a national chain and was well known for its Eight O'Clock Coffee brand, says American Legacy's Steve Shamula. A&P is being marketed for ground and K-Cup coffee as well as tea and ready-to-drink beverages, seafood, frozen fillets and kitchen utensils.
"In the case of A&P, it was mismanagement that got the company in trouble. To the customer there was nothing wrong with the brand name or the quality of the products it sold, and there is still a legacy and nostalgia there," says Shamula. "Nostalgia brands can be engrained in people's mind and all it might take to recreate it is, in the case of food, to meet the current trend of organic and better-for-you."
Contacts:
American Legacy Brands, Steven Shamula 848-248-0654, steven@americanlegacybrands.com
Beanstalk, Michael Stone, Chairman, Michael.stone@beanstalk.com
Licensing Management International, James Rippen, CEO, 949-582-7879, jrippen@lmiofla.com
MCR Development, Erik Palmer, TWA Hotel Managing Dir., 212-277-5602
Pan Am World Airways, Brice Cooper, Creative Director, bcooper@panambrands.com
Strategic Marks, Ellia Kassoff, CEO, 949-424-1664, kassoff@strategicmarks.com