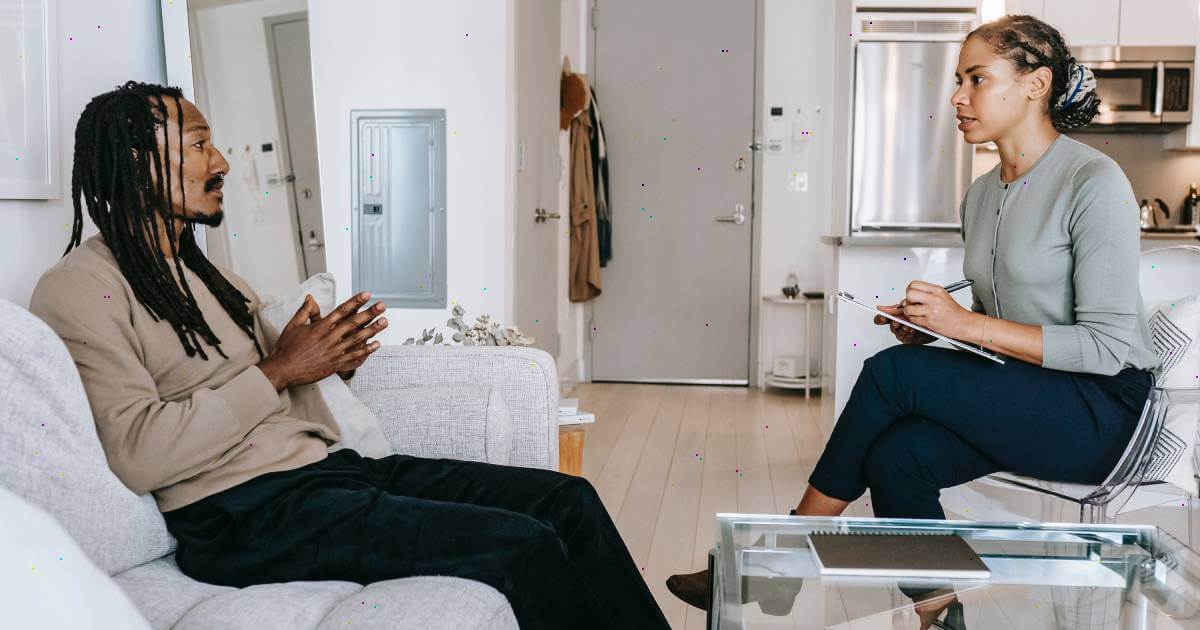 Overcoming the Obstacles to Workplace Mental Health Programs
Licensing International is partnering with online counseling service BetterHelp to provide its member companies with free access to online therapy. By connecting with mental health professionals, employers can provide their teams with the resources they need to cope with personal challenges and maintain a healthy work-life balance. By supporting employees' mental health, organizations across the global licensing industry can build teams that are engaged, productive, and successful. 
In the U.S. alone, nearly one in five adults live with a mental illness, according to the National Institute of Mental Health (52.9 million in 2020). And these numbers have increased in recent years, with the World Health Organization reporting that the pandemic triggered a 25% rise in mental health disorders worldwide.
This increase has a direct effect on the workplace, with the World Economic Forum projecting that mental health disorders will cost companies $16.3 trillion globally between 2011 and 2030.
But awareness around mental health—and specifically the need for supports in the workplace—has also increased in recent years and research shows that treatment for mental illness results in higher productivity and workplace satisfaction. There are still significant obstacles that companies must overcome in order to implement an effective employee well-being program, however.
"There is a range of mental health needs among an employee population. For the most serious needs, the biggest problem is lack of quality mental health providers," said Patti Rittling, principal at asset management firm Mercer. "For those that are seeking care, there is a shortage of providers and therefore access is a huge problem. Many providers don't take insurance, leading to cost barriers. Non-recognition of this issue, or the unwillingness to address, is a huge obstacle to successful programs."
The most direct path to improving the mental health burden resulting from stress and anxiety for the majority of workers, Rittling said, is one that is controlled by the employer, rather than any external vendor.
"Regarding workplace stressors, organizations need to consider those that are created by the employer," she said. "Job insecurity, work-family conflict, long working hours, an absence of job control, workplace bullying and harassment, unfair treatment, unclear management and work roles, and an absence of social supports are all connected to increased risk for various negative mental health outcomes. Employers need to consider dimensions of the work environment that can be influenced by organizational policies and decisions, as well as focus on building a healthy culture. Programs and apps can only go so far in terms of supporting employee mental health."
Another major obstacle is a lack of employee participation, she said. In addition to ensuring employees know how to access the mental health benefits that are available to them, companies also need to focus on having regular conversations about mental health in the workplace so that it's normalized, and make culturally sensitive mental health solutions a part of their broader mental health strategy to reduce discrimination.
And while upfront costs may appear to be a significant barrier to establishing mental health supports within the workplace or implementing structural changes to reduce work-related stress, research shows there is a significant return on investment for these programs.
According to data from HR research and advisory firm McLean & Company, money spent on employee well-being gets a 600% return on investment. In fact, McLean & Company reports that every $1 spent on well-being results in a $3.27 decrease in medical costs and a $2.73 decrease in absenteeism costs.
"The cost of quality mental health providers can be expensive. However, the benefit well exceeds the cost," Rittling said. "The best response to burnout is to focus on fixing the workplace rather than focusing on fixing the worker. Companies need to consider the impact of presenteeism… and the quality of their output and services, not just the cost of treatment. The benefits of quality treatment are also extended to family members, colleagues, and the community as a whole."
To learn more about Licensing International's partnership with BetterHelp and the other benefits available to Licensing International members, visit www.licensinginternational.org/member-benefits/