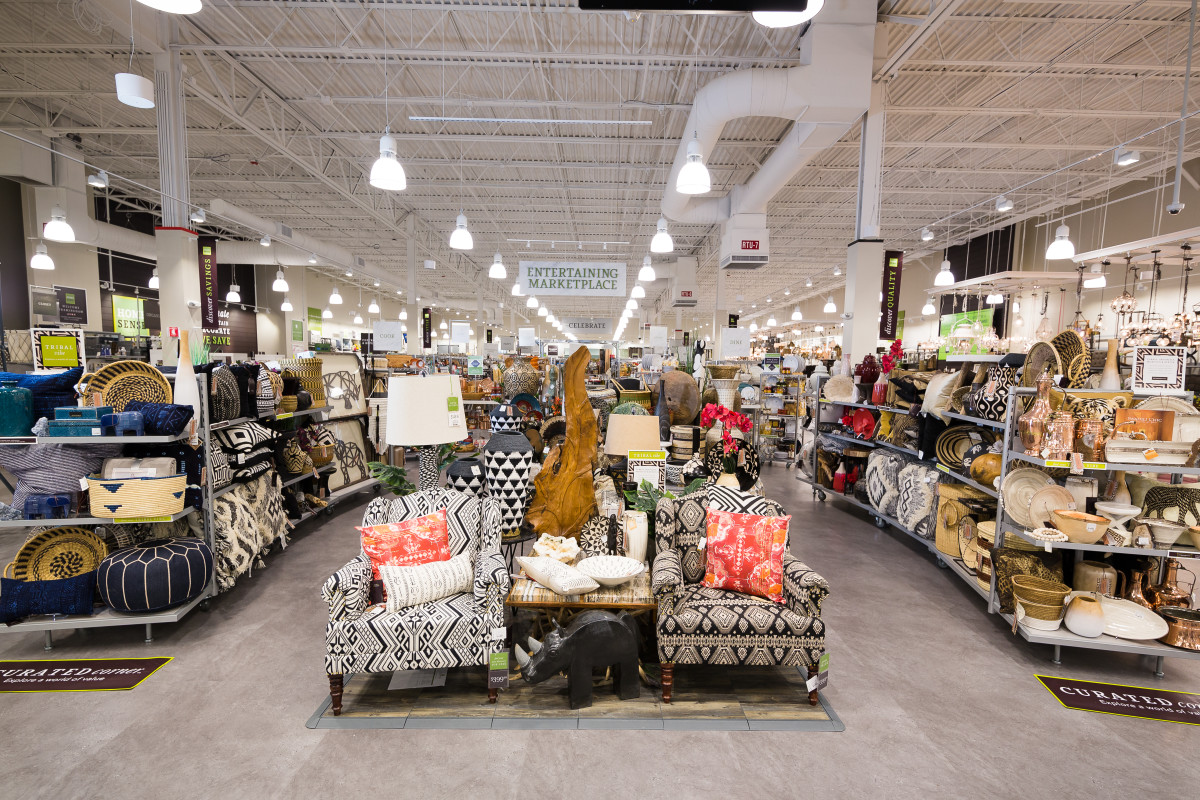 Home Goods Soar During Pandemic
For much of the pandemic, home has been one of the beating hearts of retail sales, as consumers spend more time there.
Retailers are reporting double-digit gains in categories such as bedding and home textiles, kitchenware, wall décor and furniture — increases that are expected to carry well into the fourth quarter.
Sales increases
Kohl's posted a double-digit home goods gain in its most recent quarter, including a 90% jump via ecommerce. Target recorded a more than 30% rise and Etsy sellers have sold more than $2 billion in housewares and home furnishings during the past 12 months, including $700 million in the second quarter, CEO Josh Silverman said.
Home improvement chains also have been strong performers, as consumers invest more in their domiciles. Home Depot, in reporting strong quarterly earnings, noted increased interest on the chain's website in categories such as home decor and textiles. Yes, that's Home Depot crediting home décor and textiles as a sales driver. Lowe's also reported strong earnings.
"Essential" retailers gain
One bedding licensee told us its sales have been flat during the pandemic, with sales increases through such "essential" retailers (i.e. those that we able to stay open in the early stages of the pandemic, since they sell groceries) as Sam's Club, Walmart and Target offsetting declines at specialty stores such Ross, HomeGoods and HomeSense that have had to navigate COVID-based shutdowns of various lengths. Indeed, speculation has been rife that the government-mandated shutdown of non-essential business has widened the gap at retail between the haves and have nots.
The demand for home goods has sometimes outstripped supply. Ross CEO Barbara Rentler said the chain has experienced "gaps in supply" due largely to COVID-19 and the chain's inventory declined 39% in the second quarter as it sold through spring products. Meanwhile, TJX Companies (which owns Home Goods and Home Sense) expects "pockets of challenge" in inventory for the balance of the year before it regains footing in the first quarter of 2021, CEO Ernie Herrman said.
"We've seen an uptick in nearly every category of bedding from quilts to sheets and even beach towels which have never been a big category for us," the bedding licensee said. "Retailers are placing orders and asking for more, which is quite a change from the start of the pandemic when they were cancelling orders."
New Categories
The demand for home products is prompting some retailers to enter new categories. For example, BJ's Wholesale Club is expanding home textiles and has started offering more home services, CEO Lee Delaney said.
"We are trying to buy into new categories in a bigger way, so more or less, any investment in the home has been resonating," Delaney said. "Our baseline assumption is you will still have a large amount of people either working from home or spending more time in their homes and the investment in people's homes will continue. And so we are shifting things pretty meaningfully in that (home products) direction."
So are consumers.