Party City to Close 45 Stores, Readies New Formats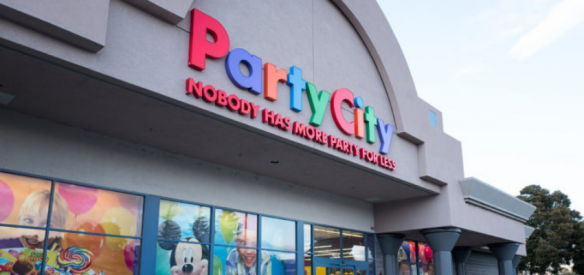 Party City is closing 45 stores this year, potentially shedding some of the locations it gained in acquiring other retailers during the past seven years, and is readying a new small-store format, company executives said in releasing Q1 earnings.
The 966-store chain acquired iParty (2013, 52 stores in the New England area and Tampa Bay, FL), Party Packagers (2011, Canada) and Party Galaxy (2017, seven stores in Oklahoma City), but found many of stores overlapped with their own locations.
"Individually all these stores look good on a piece of paper for the most part, but when you really pull back and look at the total market, there is an oversaturation of party retail stores [in some regions] that we are now owners of," Retail Group President Ryan Vero said.
In many cases, sales at the closing stores will be absorbed by other Party City locations in the same market and there still remains room for 200 new stores in the U.S. and Canada, CEO Jim Harrison said.
As part of its strategy, Party City also is opening four, 7,000 – 10,000-sq.-ft. test stores that will "fill a void" in several smaller markets, Harrison said. The chain also is readying a new format for its full-size stores (10,000-12,000 sq. ft.), which will debut this fall with a more open design and "cleaner and crisper environment," Harrison said.
Party City also is opening its first store in Ireland, marking its entry into Europe. The retailer operates a Party Delights ecommerce business in the UK.