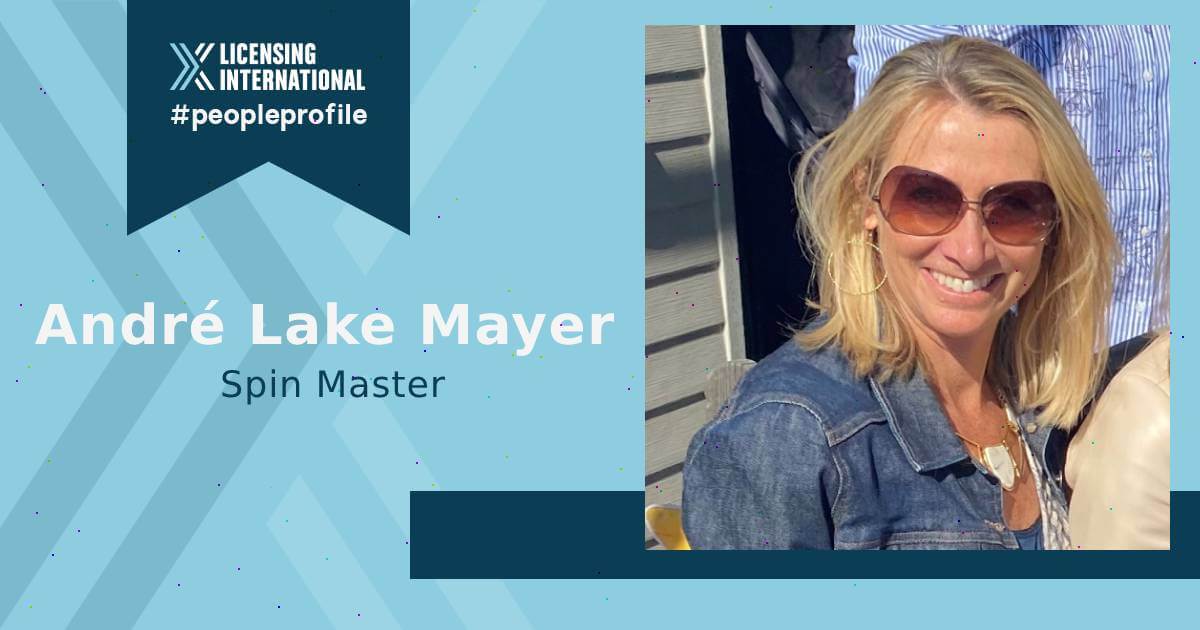 People Profile: André Lake Mayer, SVP Global Strategic Partnerships & Consumer Products for Spin Master
The global licensing community is powered by an incredible group of professionals whose diverse backgrounds and creative energy drive innovation and excellence. Each week we're profiling one of these professionals in this ongoing series.
 How did you get into the licensing business, or how did licensing find you?
After some years in home video and publishing, I was determined to expand my experience in the entertainment industry. While living in Santa Barbara, I was lucky enough to be introduced to the son of the creator of "The Chipmunks." Ross gave me a great opportunity at Bagdasarian Productions to help manage the Chipmunks' exclusive direct-to-retail program at Target stores. During my tenure at Bagdasarian, I experienced my first Licensing Show in New York City and that led me to the dream opportunity as the Director of Licensing at Paramount Pictures, working on the studio lot in Hollywood. From that point forward, I knew I was on the right path.
What is your biggest personal or professional accomplishment? 
The incredible journey around the full orchestration of the Star Wars domestic licensing program during the relaunch of Star Wars Classic and the launch of Star Wars Episode 1 after 17 years of feature film dormancy, plus the first ever entertainment licensing deal with LEGO for Star Wars. That deal was transformative for LEGO and the beginning of their toy industry dominance.
What are the most significant trends or changes that you've seen in the business in recent years?
The most significant change to the business in recent years has been the impact of Covid. This catapulted a massive marketplace shift that affected all aspects of entertainment, the media landscape, and retail, in turn causing a shift in audience viewing and consumer buying behaviors. The additional macro impact in financial, political, and humanitarian sectors is still affecting everything we do in bringing joy into the lives of kids and their families everywhere.
What keeps you up at night? What's your biggest challenge?
Chocolate souffle and red wine consumed after 9pm keeps me up at night, along with binge watching. Leadership and wisdom tell me to be responsible and not to worry, and with that it's only my determination toward achievement and empathy for others that keeps me up at night.
In your opinion what is the top skill every licensing executive should have in order to succeed? 
Perseverance, potential, passion, patience, and purpose.
What's the best piece of advice you've ever received or what's your favorite quote? 
"Be a better listener" and "Timing is everything."
What's your favorite licensing deal of all time? (It doesn't have to be one that was signed by you.) 
Bubba Gump Shrimp Company Restaurants. (I was at Paramount and worked on this property, but was not directly involved in this deal.)
If you weren't in licensing, what would you be doing now?
Philanthropy and/or design and real estate and/or travel and hospitality
The last licensed product I bought was. 
A Chanel t-shirt.