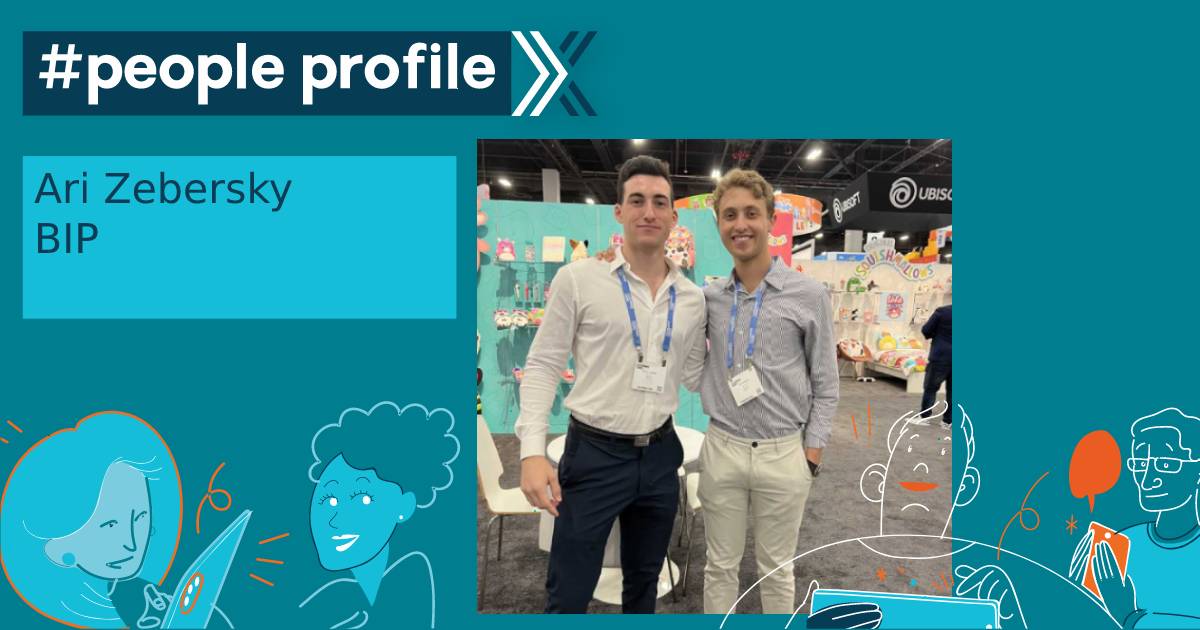 People Profile: Ari Zebersky, Founder and CEO of BIP
The global licensing community is powered by an incredible group of professionals whose diverse backgrounds and creative energy drive innovation and excellence. Each week we're profiling one of these professionals in this ongoing series.
How did you get into licensing (or how did licensing find you)?
I've always had a passion for consumer products and the business of growing IP into evergreen properties. I have had the privilege to grow up within this industry while watching my parents build their toy company, Jazwares. To my core, I am a serial entrepreneur. I have always wanted to start my own company and have instinctively taken the tech route. By combining the industry I know (and have always been passionate about) with my knowledge of new technologies, it was only natural to start BIP.
What's a "typical" day in your current position?
As we ramp up operations for BIP, my current day consists of working closely with our development and engineering teams to ensure our platform is operating efficiently for our users. As CEO, I'm also in regular communication with our family of investors as well as our growing roster of brands and licensees using the platform. I spend the bulk of my day on-boarding brands, agencies, and licensees onto the BIP platform.
What's your biggest personal and professional accomplishment?
One of the most significant milestones to date is founding BIP, a cutting-edge global IP licensing marketplace. The idea of BIP came after seeing the need to streamline the dealmaking process for both brands and buyers. And I'm thrilled we have secured nearly $1 million in angel funding that will further the development of our immersive platform technologies and operational expansion of BIP.
What keeps you up at night? What's your biggest challenge these days?
Our biggest challenge nowadays is properly educating the licensing community about all the technological changes effecting the industry. It's just a matter of embracing the changing times.
In your opinion, what is the top skill ever licensing executive should have in order to succeed?
Every licensing executive should have the ability to properly pivot, finding the best strategic approach to a deal that may be different than the original idea. For BIP, we were originally an NFT marketplace for business ideas. Obviously, the ability to shift was necessary to channel the vast licensing industry.

What is the best piece of advice you've ever received, or what is your favorite quote?
"It is simple to have an idea, difficult to actually commit and execute."
What is your favorite licensing deal of all time? (It doesn't have to be one that was signed by you.)
My favorite licensing deal of all time would have to be the Mr. Beast Burger. The success of this deal proves how random the licensing industry can be. The correlation between Mr. Beast and a burger restaurant is small to none, but the fact that it has shown such success says something about where licensing is going.
If you weren't in licensing, what would you be doing now?
If I weren't in licensing, I would probably be in college right now.