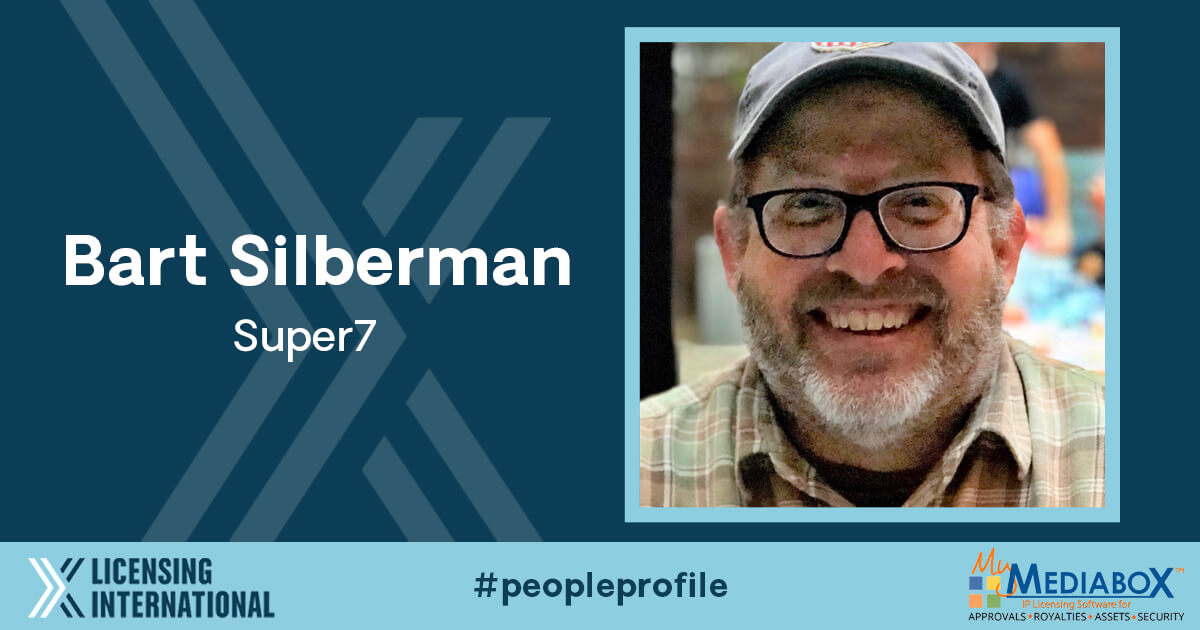 People Profile: Bart Silberman, VP Licensing & Sales, Super7
The global licensing community is powered by an incredible group of professionals whose diverse backgrounds and creative energy drive innovation and excellence. Each week we're profiling one of these professionals in this ongoing series developed in partnership with MyMediaBox.
How did you get into licensing (or how did licensing find YOU😊)?
I had moved to Hawaii into management with Reyn Spooner and was trying to figure out how we could sell more than pineapples & palm trees on shirts. That process led me into the world of MLB, Disney & General Motors licensing and couple of decades later here we are!
What's your biggest personal and professional accomplishment?
Personal – having an amazing wife of 26+ years, and three of the greatest kids on the planet (everyone says that, but if you knew my kids you'd likely agree). Professional – having my own licensed sportswear brand from 2001-2006, with three of our own retail stores & distribution in most every high end retailer in America.
What are the most significant trends or changes that you've seen in the business in recent years?
Trends / Changes – the broader acceptance of "Comic Con Culture". It is no longer looked at as a "nerdy" thing. SDCC, Marvel, Star Wars and the like have permeated modern society in a way that these properties really drive pop culture as a whole. SDCC in particular shifted from friends going "Why do you waste time at those things?" to "Hey, ummm can you get us tickets for that thing?"
What keeps you up at night? What's your biggest challenge these days?
Uncertainty – uncertainty over retailers futures, uncertainty over product delivery timing both domestically and overseas, and uncertainty over licensing partners and the fear of ever-changing personnel & priorities.
What is the best piece of advice you ever received? OR What is your favorite quote?
Favorite quote: "We are the music makers, and we are the dreamers of dreams" – Arthur O'Shaugnessy via Willy Wonka
What is your favorite licensing deal of all time? (doesn't have to be one that was signed by you)
Outside favorite – the 1973 Levi's Package AMC Gremlin – who'd have thought to do a denim car?!? My own favorite – Topps Baseball cards x MLB x my own brand – by getting to put my childhood baseball card collection onto tee shirts I completed the circle.
The last licensed product I bought was…
A Peanuts licensed aloha shirt from my old pals at Reyn Spooner
THE 2021 PEOPLE PROFILE SERIES IS BROUGHT TO YOU BY MYMEDIABOX

MyMediaBox is the leader in providing online solutions that streamline every stage in the brand licensing lifecycle, from contract management and rights tracking, through style guide delivery, product approvals, security tag management and royalty reporting. With over 54,000 global professionals logging in from 125+ countries, Mediabox is by far the world's most thoroughly tested and widely trusted licensing software.