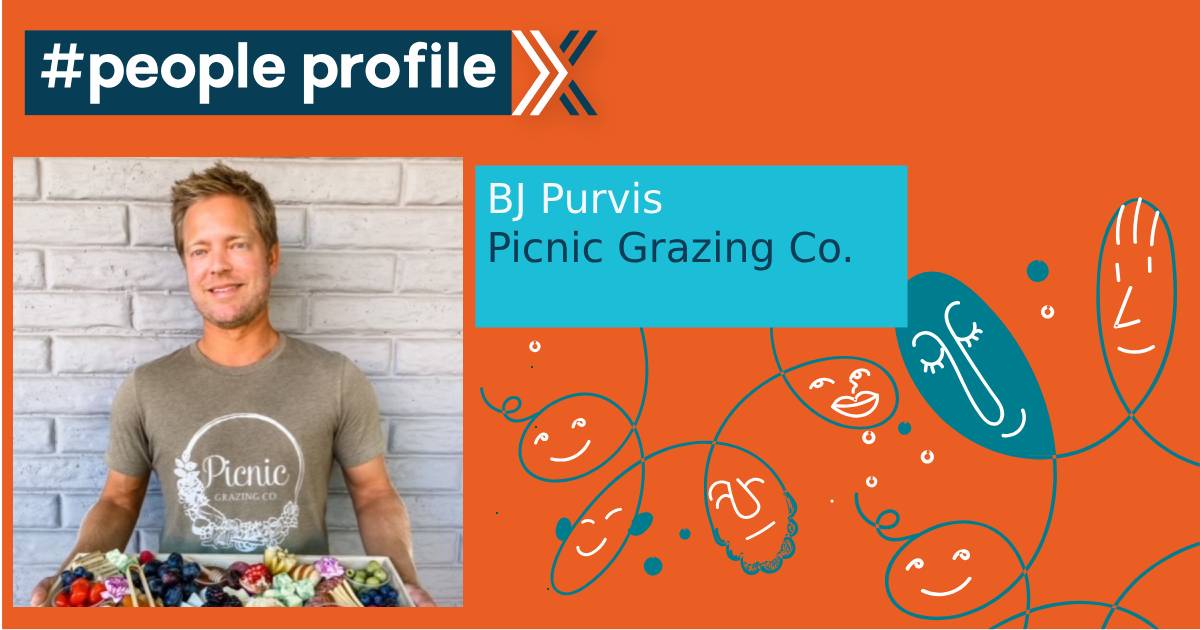 People Profile: BJ Purvis, Co-Owner and Director of Operations at Picnic Grazing Co.
The global licensing community is powered by an incredible group of professionals whose diverse backgrounds and creative energy drive innovation and excellence. Each week we're profiling one of these professionals in this ongoing series.
How did you get into licensing (or how did licensing find you)?
I decided to pursue licensing because it's a mutually beneficial way for manufacturers and brand owners to expand their reach.
What's a "typical" day in your current position?
I wear many "hats" and every day is a little different. Typically, I work on strategic objectives and look at different ways we could do better marketing. It's also not uncommon for me to be in the kitchen helping put together charcuterie boards for our local customers.
What's your biggest personal or professional accomplishment?
My biggest personal accomplishment is my family. At the end of the day, that's what matters most and I'm so proud to be my wife's husband and a dad to our two kiddos.
What are the most significant trends or changes that you've seen in the business in recent years?
I've seen a lot more collaborations. Businesses that at first glance seem unrelated are partnering up and spotlighting areas that complement each other's brands.
What keeps you up at night? What's your biggest challenge these days?
Getting out in front of the competition and making a name as the premier charcuterie brand.
In your opinion, what is the top skill every licensing executive should have in order to succeed?
Vision to see what could be possible and being able to connect those dots.
What's the best piece of advice you've ever received, or what's your favorite quote?
You cannot fail if you do not quit — Alex Hormozi
What is your favorite licensing deal of all time? (It doesn't have to be one that was signed by you.)
Recently, I read about 16 Handles franchise and Oatly teaming up together. This was a genius move in my opinion and one that complemented each other nicely.
If you weren't in licensing, what would you be doing now?
I would still be working in our business and looking for other ways to expand it.
The last licensed product I bought was…
Breyers Oreo ice cream.