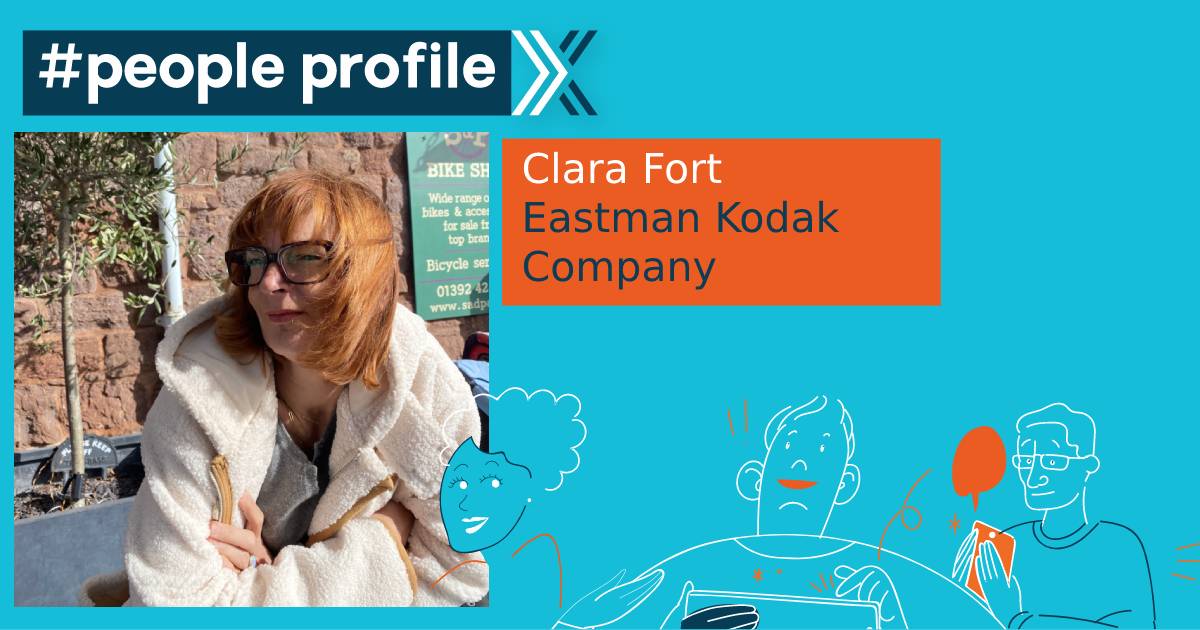 People Profile: Clara Fort, VP Global Brand Licensing for Eastman Kodak Company
The global licensing community is powered by an incredible group of professionals whose diverse backgrounds and creative energy drive innovation and excellence. Each week we're profiling one of these professionals in this ongoing series.
How did you get into licensing (or how did licensing find you)?
I was managing and growing the brand presence and performance in the French department stores at Timberland. The licensing department was growing at the time and looking for new talents to join their team. I was tempted by the international scope of the role and working with external partners. This was 18 years ago (!) and I loved every aspect of licensing from day one—I never came across another role with such diversity and with never a dull moment.
What's a "typical" day in your current position?
There is no typical day, every day is different! When I am at home, which is in London, I wake up early to walk my dog for at least an hour before starting to work. This helps me think about the day ahead and put my mind in order. My job is to clearly define a strategy to help grow the business and to make sure that internal and external stakeholders are aligned and working towards common goals. I spend most of my time in meetings, from the reviews I have with my team members on ongoing matters and licensees' relationships, to interacting with various Kodak departments such as finance and legal, and of course establishing and reinforcing the relationships with our licensees across the globe.
What's your biggest personal or professional accomplishment?
I am really proud of the brand strategy we have implemented here at Kodak, expanding our global footprint in a consistent way from the consumer electronics to the lifestyle categories. We believe that the Kodak consumer should have the same customer experience across the globe, and we are working towards this common goal with all our licensees, from the U.S. to Asia. It has proven successful, and we are expanding into new categories and territories by staying true to the brand DNA.
What are the most significant trends or changes that you've seen in the business in recent years?
The whole world thinks and acts differently today than it did yesterday, let alone three years ago. The Kodak Brand Licensing team has adopted the online model. Our team members are based all over the world, bringing constant new insights and different point of views. It also helps us better understand the financial and market constraints our licensees are facing. New things happen every day. I would say that the only thing that has not changed is the importance of relationships and trust to work with professional people and be able to grow together.
In your opinion, what is the top skill ever licensing executive should have in order to succeed?
Empathy. We are working with so many different industries, categories, and distribution models that it is key to understand the challenges and market landscape for each of them. It helps making the right decisions.
What is your favorite licensing deal of all time? (It doesn't have to be one that was signed by you.)
I am still amazed with Paddington Bear having tea with the Queen for her Jubilee.
If you weren't in licensing, what would you be doing now?
I would be a diving instructor. It is amazing to move in a different word and discover how species live with one another. I am also fascinated by the beauty of the seabed and on how different it is from the exterior world we live in.