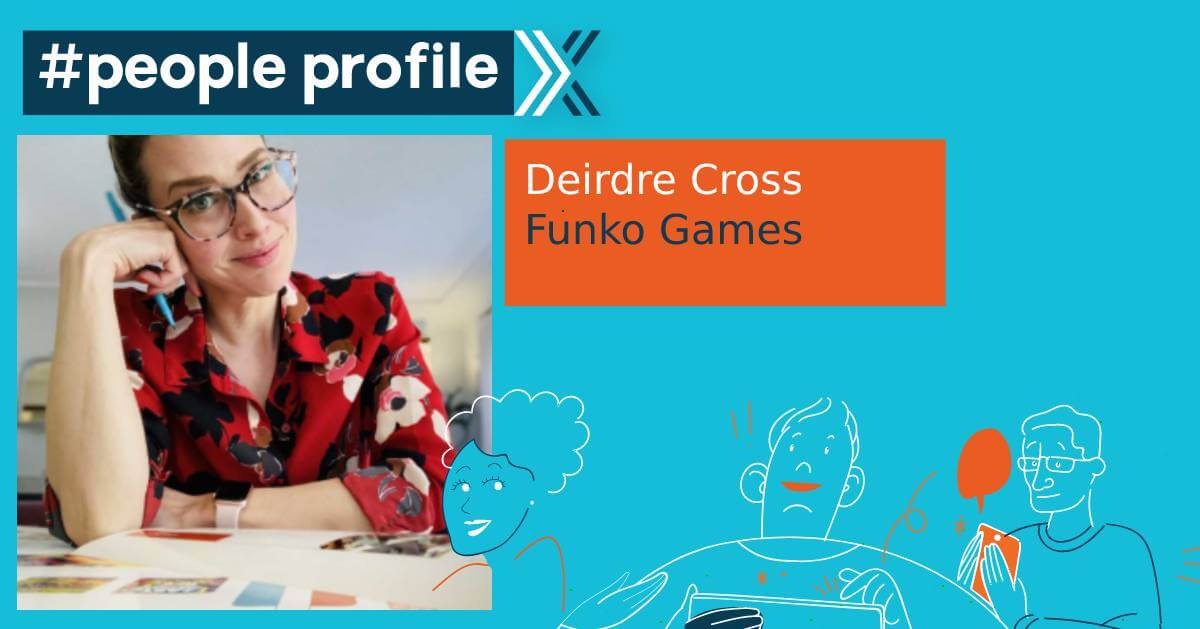 People Profile: Deirdre Cross, General Manager, Head of Funko Games
The global licensing community is powered by an incredible group of professionals whose diverse backgrounds and creative energy drive innovation and excellence. Each week we're profiling one of these professionals in this ongoing series.
How did you get into licensing (or how did licensing find you)?
I started in the game business back in 2007. The first project I got to work on was with publisher Wonder Forge for Dr. Seuss Enterprises. Working with this beloved literary license was an amazing education in understanding how fans connect with IPs and how to translate that to a tabletop game.
What's a "typical" day in your current position?
Tumble out of bed, stumble to the kitchen, pour myself a cup of ambition! Then I get to the Funko Games office and hit the ground running. I meet with marketing, work with sales, connect with licensing, catch up on development with playtests and focus groups, and dream big ideas with the best PD team in the biz!
What's your biggest personal or professional accomplishment?
My children are my biggest ongoing accomplishment. As my friend and mentor Alan Pruzan said when I told the FPC partners I was pregnant with my first child, "This is the BEST possible news you could have given us!" He was right and it just keeps getting better. My kids make me more empathetic, they force me to slow down, to be present in the moment, and they give me so much insight into the "mind of mom."
What are the most significant trends or changes that you've seen in the business in recent years?
The movement of the category toward high-quality licensed board games has been tremendous. At all levels—from preschool to family, from social party to strategy—innovative work that is true and deeply connected to the IP is coming to the tabletop. These games really connect with fans and we love that we have been a part of this shift.
What keeps you up at night? What's your biggest challenge these days?
There's so much amazing opportunity in the game space. There is really an abundance of licenses and innovative stories to tell on the tabletop. The biggest challenge is narrowing it down to the right products for right now. We're like kids in a candy store!
In your opinion, what is the top skill every licensing executive should have in order to succeed?
I view it from the perspective of the licensee, and the Funko licensing team is the most incredible team in the business! I would say ideal skills would be tenacity, creativity, and a willingness to look for options to make the impossible possible.
What's the best piece of advice you've ever received, or what's your favorite quote?
You spend most of your waking life at work; if you're not enjoying it, change something! Don't tolerate a protracted bummer.
If you weren't in licensing, what would you be doing now?
My background is in filmmaking, so I would be making movies.
The last licensed product I bought was…
A Funko Pop! The adorable red panda, Mei, from Pixar's Turning Red.