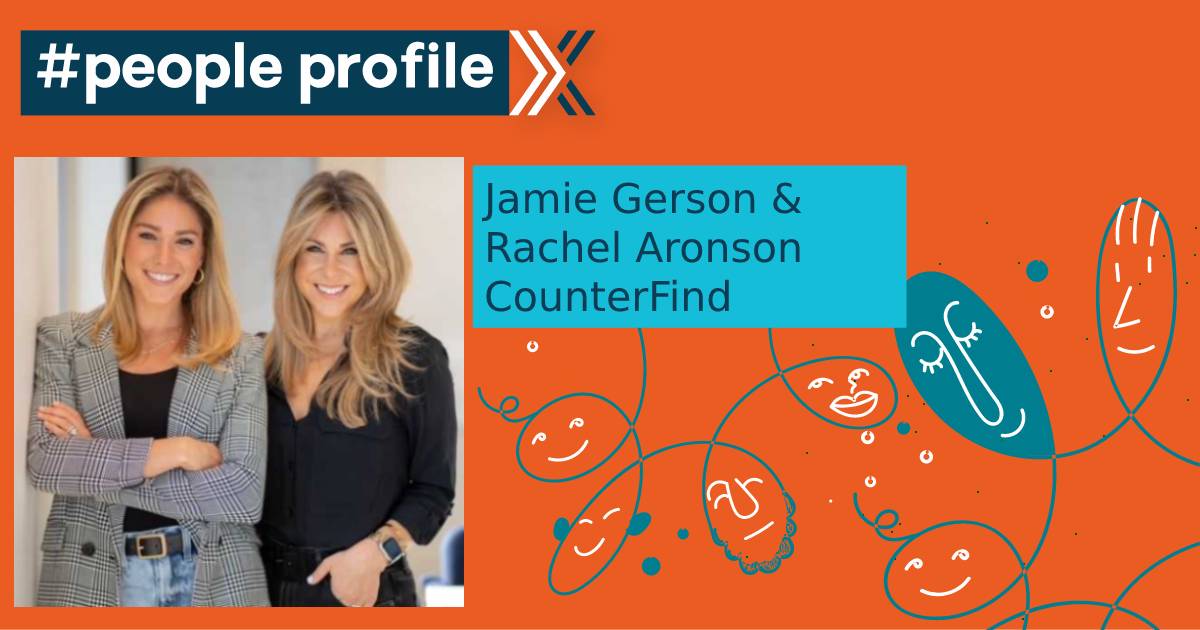 People Profile: Jamie Gerson and Rachel Aronson, Co-Founders of CounterFind
The global licensing community is powered by an incredible group of professionals whose diverse backgrounds and creative energy drive innovation and excellence. Each week we're profiling one of these professionals in this ongoing series.
How did you get into licensing (or how did licensing find you)?
We both led licensing at a company that sold print-on-demand apparel through targeted advertising on social media. We started by working 1-1 with athletes until we secured our first license with the NFL Players Association. From there our business started taking off, and we secured licenses with some of the biggest brands in sports, music, and entertainment. It was in that business that we were faced with some of our biggest challenges as licensees—counterfeiters knocking off our designs and undercutting our prices by not having to pay royalties. We knew there was a big problem with the whac-a-mole element to finding and removing infringements, so we decided to build a solution that didn't exist. Our licensing-focused platform now specializes in protecting licensed marks and giving brand owners back control of their brands online.
What's your biggest personal or professional accomplishment?
Our biggest personal accomplishment is fulfilling our dream of starting a company we are super passionate about while simultaneously carrying out our most important title as moms. We both had baby boys six weeks apart, and creating and implementing our "work hard, play hard" mentality while balancing work and family is very important to both of us. We enjoy setting an example to our kids of being able to have both. (It just takes a little less sleep than you might think!) Our biggest professional accomplishment is making CounterFind the first to market with a fully automated NFT solution.
What are the most significant trends or changes that you've seen in the business in recent years?
Throughout our six years at CounterFind, we have seen the shift from brick and mortar to eCommerce explode (expedited by the pandemic) and then, in more recent years, expand from Web2 to Web3. We have seen our partners and the licensing industry as a whole adapting and embracing technological advancements. With these exciting changes, we have seen brand owners start to understand the importance of protecting their intellectual property online and in the Metaverse.
What keeps you up at night? What's your biggest challenge these days?
As leaders at our company, it keeps us up at night making sure our team members are driven and—more importantly—happy at work. We strive to create an environment that is fun, fulfilling, and motivating. We want to set an example that it's important to make work a fun environment, while also pushing to break boundaries and strive for higher levels of success.
What's the best piece of advice you've ever received, or what's your favorite quote?
Our favorite quote is "Work Hard, Play Hard!" We are all about putting in the work, but it's just as important to have fun and enjoy time with family and friends outside of work as well. A healthy work/life balance is crucial, especially in the startup world.
The last licensed product I bought was…
Jamie: University of Texas t-shirt (HOOK EM!)
Rachel: Team Ferrari F1 hat