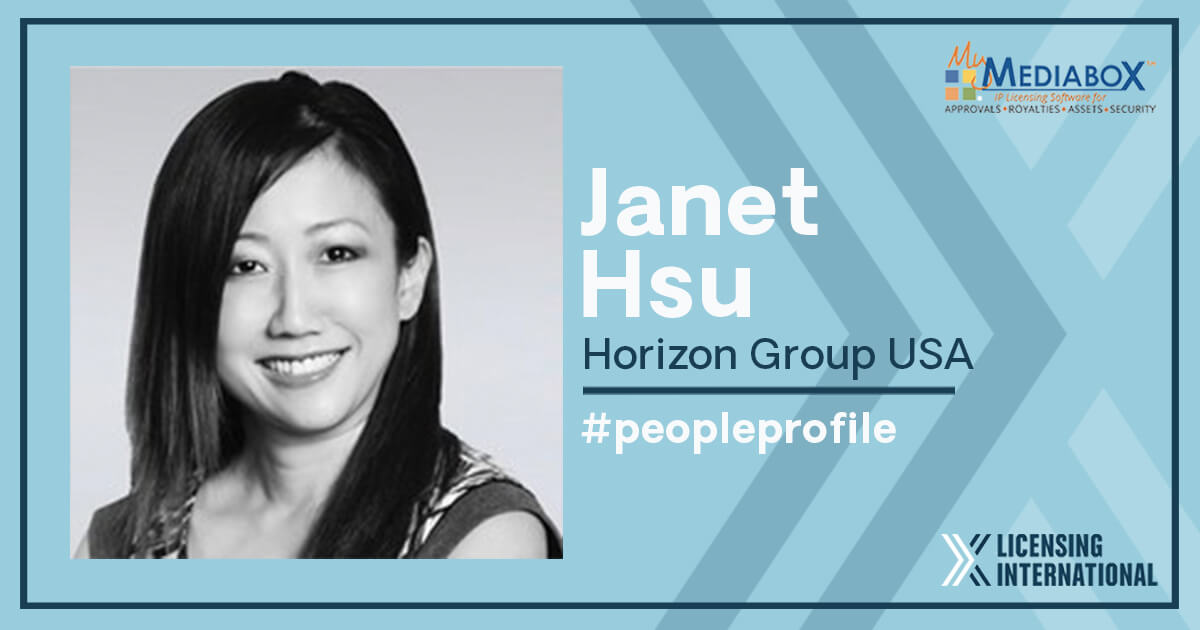 People Profile: Janet Hsu, CEO, Horizon Group USA
The global licensing community is powered by an incredible group of professionals whose diverse backgrounds and creative energy drive innovation and excellence. Each week we're profiling one of these professionals in this ongoing series.
How did you get into licensing (or how did licensing find YOU😊)?
I was introduced to licensing when I was at MGA Entertainment.  As part of the expansion of my role, I was presented the opportunity to run licensing.  Succeeding that invaluable experience, I ran consumer products as COO/President of Sanrio Inc. for +7 years, extending the definition of traditional licensing
What's a "typical" day in your current position?
That's the fun part of our business and industry, there is no typical day.  Each day presents opportunities and threats — but we tackle them all as opportunities as we adjust to the rapidly changing world
What's your biggest personal and professional accomplishment?
My biggest personal accomplishment was having three beautiful girls.  They give me so much joy and it is fun to see life from their lens (quite different even from an 11- to 7-year-old).   My biggest professional accomplishment is having had the most incredible mentors and teachers who supported me to drive results and accomplishments.  I feel as though I received the best real world business education
What are the most significant trends or changes that you've seen in the business in recent years?
The increased prominence of digital and overall changes in consumer behavior.  We will continue to see a different younger consumer (Gen Z, alphas) who will continue to impact engagement and purchasing as they increase their share of purchasing power
What keeps you up at night? What's your biggest challenge these days?
Preservation of our planet.  We need to take care of the planet and our people, leaving future generations with sustainability and prosperity. The biggest challenge these days is navigating an environment with unprecedented impactors like COVID, supply chain headwinds, new type of work force.
In your opinion, what is the top skill every licensing executive should have in order to succeed?
The ability to adapt
What is the best piece of advice you ever received? OR What is your favorite quote?
"What got you here won't get you there"
"Successful people become great leaders when they learn to shift the focus from themselves to others"
What is your favorite licensing deal of all time? (doesn't have to be one that was signed by you)
I love the Teflon windshield wipers deal. I believe EMI signed it on behalf of Dupont. When I saw Teflon applied to windshield wiper blades, it was so smart.
If you weren't in licensing, what would you be doing now?
Still in consumer products
My passion continues to work on brands – creating, maximizing, reinventing