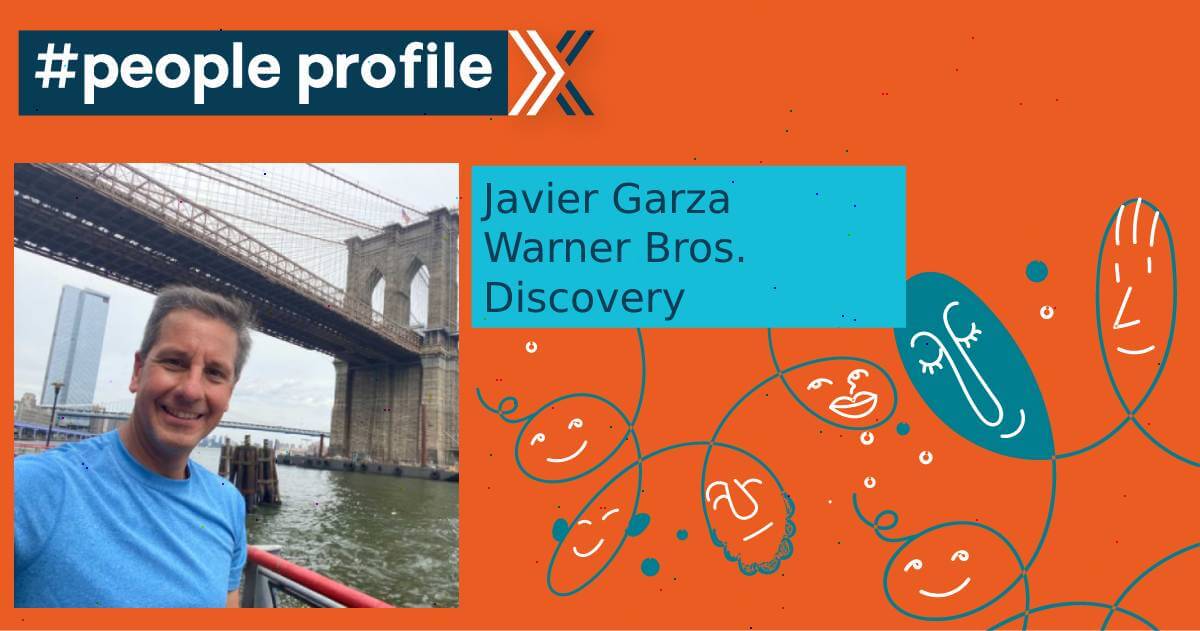 People Profile: Javier Garza, Head of Consumer Products, Mexico for Warner Bros. Discovery
The global licensing community is powered by an incredible group of professionals whose diverse backgrounds and creative energy drive innovation and excellence. Each week we're profiling one of these professionals in this ongoing series.
How did you get into the licensing business, or how did licensing find you?
While working at The Coca-Cola Company, one of the top head-hunting agencies got ahold of my resume and began tracking me down. At the time, I was not looking for a change and made myself very difficult to convince, but destiny and a very good job offer brought me into Warner Bros. Twenty-one years later, I continue to work here!
What's a "typical" day like in your current position?
There are weeks where the focus is mainly on building relationships with retailers and licensees, growing beyond their organic business and looking for better ways to reach and entertain customers. During other times of the year, my focus is mainly on forecasting, planning, covering white spaces, and getting into new distribution channels. At other times, my efforts are spent internally finding resources that allow us to unlock our potential and expand our operational structure. Finally, there are other times we have a chance to relax, do team building, and socialize with the staff. Basically… never a dull moment!
What is your biggest personal or professional accomplishment? 
What I feel most proud of is being able to combine both my personal and professional life. There have been multiple promotions, traveling, and even relocations into different countries while at the same time my kids were born. Handling those significant life changes while succeeding at both is not an easy task.
What keeps you up at night? What's your biggest challenge?
Retail consolidation is challenging for many of our licensees and even us. Fewer retailers in the market limits our options in consumer activation as shelf space is limited and entertainment offerings are constantly growing. Social media has also become an instant communication platform that immediately switches consumer preferences. Hence, studios now have to be extra cautious to avoid any last-minute criticism before content releases.
In your opinion what is the top skill every licensing executive should have in order to succeed? 
A keen understanding of retail trends and where consumers are getting their screen time. Kids, teenagers, and young adults migrate very quickly from one platform to another and we need to be able to catch up with those ever-evolving trends.
What's the best piece of advice you've ever received or what's your favorite quote? 
There have been a couple pieces of advice that have stuck with me and guided me through time. "Your Life is Your Responsibility" is a big one. "Your Word is Your Bond," "Work Hard, Stay Humble," and "Always be Kind" are probably things that define me as a person.
What's your favorite licensing deal of all time? (It doesn't have to be one that was signed by you.) 
I am a huge fan of F1 and Checo Perez, so I have to say it's Oracle's Red Bull Racing merchandising. Internally, we have also done some outstanding licensing, such as Primark's Harry Potter coffee shops in the U.K. and Friends experiences with Superfly all around the world. If you haven't visited one of our Harry Potter locations at Universal Studios, I strongly suggest doing so.
If you weren't in licensing, what would you be doing now?
I majored in computer science, so I would probably be in the tech industry today, which isn't a bad place either. If money isn't an issue, I would probably be snowboarding or dirt biking around the world!
The last licensed product I bought was… 
A Batman limited edition bust designed by a Mexican artist in support of the Make-A-Wish foundation.