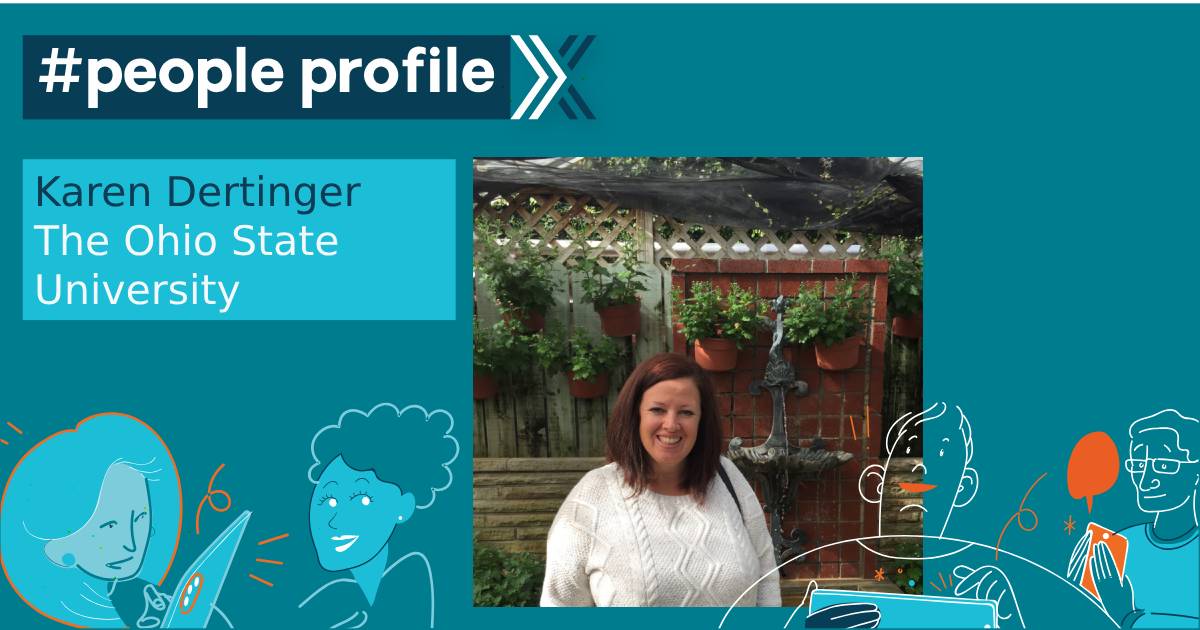 People Profile: Karen Dertinger, Director, Ohio State Licensing Program at The Ohio State University
The global licensing community is powered by an incredible group of professionals whose diverse backgrounds and creative energy drive innovation and excellence. Each week we're profiling one of these professionals in this ongoing series.
How did you get into licensing (or how did licensing find you)?
Like so many of my colleagues, I fell into Licensing. I was working at Ohio State in a department that I knew was not my ideal position for any length of time. Fortunately, a business role position was brought to my attention. 25 years later, I'm still here!
What's a "typical" day in your current position?
"Typical" looks different almost every day. Ohio State has over 300 licensees and I oversee the business strategy, contractual, and financial management of the licensing program, which serves as the central clearinghouse for all university trademark and enforcement efforts.
What's your biggest personal or professional accomplishment?
From a professional standpoint, I just completed an eight-year role on the International Collegiate Board of Directors (ICLA). To be in a leadership position within the collegiate licensing industry—one of the most close-knit communities I have experienced—is such an honor, especially through the past three years of such turbulent change.
What are the most significant trends or changes that you've seen in the business in recent years?
This will not be a surprise—it's the fact that current student athletes can now profit off their name, image, and likeness (NIL). From a licensing perspective, co-branding wouldn't be anything new as we have managed our IP for years and licensing with other brands was not out of the norm. The difference here is that the ruling was brought to life through state legislation with an ever-evolving nature of how universities can interact with the student athletes, creating a different structure for contractual arrangements.
What keeps you up at night? What's your biggest challenge these days?
Wow, that is a good question! Is my family okay? Do they know how much I love them? What does my dog do all day while I'm at work? She needs more exercise but is a terrible leash walker. Why does my cat throw up so much? How can our women's business get more reach? How do we unlock new retail? Maybe I need to start yoga, lol.
In your opinion, what is the top skill every licensing executive should have in order to succeed?
The ability to explain the "why."
What's the best piece of advice you've ever received, or what's your favorite quote?
One of my favorite quotes is by Condoleezza Rice: "We need to move beyond the idea that girls can be leaders and create the expectation that girls should be leaders."
What is your favorite licensing deal of all time? (It doesn't have to be one that was signed by you.)
The Buckeyes being the part of the first CFP National Championship was one of my favorites!
If you weren't in licensing, what would you be doing now?
Interior design. My new inspiration is Shea McGee; I love home fashion and am dabbling in some DIY in my spare time.
The last licensed product I bought was…
The Wild Collective Ohio State Jean Jacket!