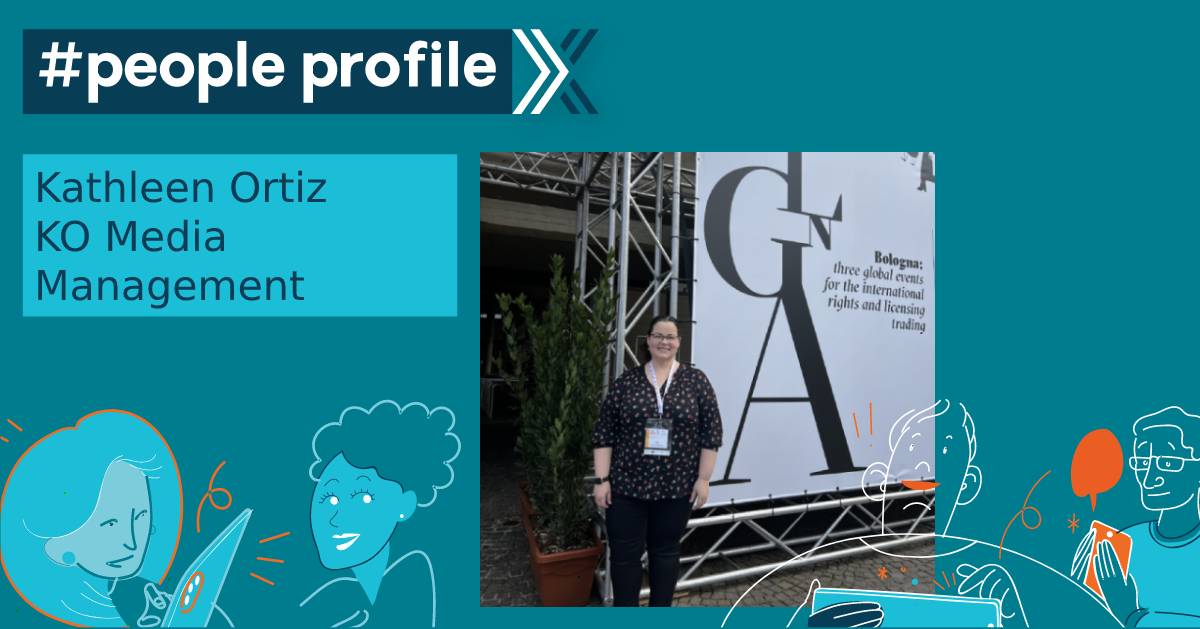 People Profile: Kathleen Ortiz, President and Licensing Agent for KO Media Management
The global licensing community is powered by an incredible group of professionals whose diverse backgrounds and creative energy drive innovation and excellence. Each week we're profiling one of these professionals in this ongoing series.
How did you get into licensing (or how did licensing find you)?
I've worked in book publishing for almost 15 years and have always enjoyed helping to brainstorm intellectual property possibilities connected to the book idea and beyond. I have a 360-degree view of intellectual property, especially IPs that can start as, or eventually become, a book. I started my career in book translation and audio rights, segued into domestic book agenting to work with my own clients on global book strategy, and eventually started working to include other licensed products that tied back to the original book's intellectual property when I saw there was a huge opportunity there for my clients.
What's a "typical" day in your current position?
The best way to describe a "typical" day is that I am focusing on clients' projects by continuously brainstorming partner possibilities for them. Depending on the day, the priorities and the opportunities vary. Days can consist of strategizing what new products will look like, networking over Zoom or over coffee, pitching new projects, or researching the market itself based on what clients are working on. Whether it's at my desk, browsing social media, or looking at something interesting at a store, my brain doesn't shut off when it comes to "Oh, hey, that would be a cool opportunity for this client! We should work on making this happen."
What's your biggest personal or professional accomplishment?
Making the leap from agenting in publishing to launching KO Media Management and focusing on representing clients in all types of licensing, including both digital and physical products. Being able to continue to work with the fantastic client list I've worked with for years—and strategizing with them to build up their brands—is truly the best career.
In your opinion, what is the top skill every licensing executive should have in order to succeed?
The ability to think creatively on behalf of the client to help brainstorm new opportunities for them. Another crucial skill is the ability to anticipate what may be in demand from consumers before they're in demand. Clients have amazing ideas and IPs, and helping brainstorm the right products and licensing opportunities for them is key to helping them expand their reach.
What's the best piece of advice you've ever received, or what's your favorite quote?
"Don't be the last to jump on a trend. Be the first to set it." – Zoe Saldana