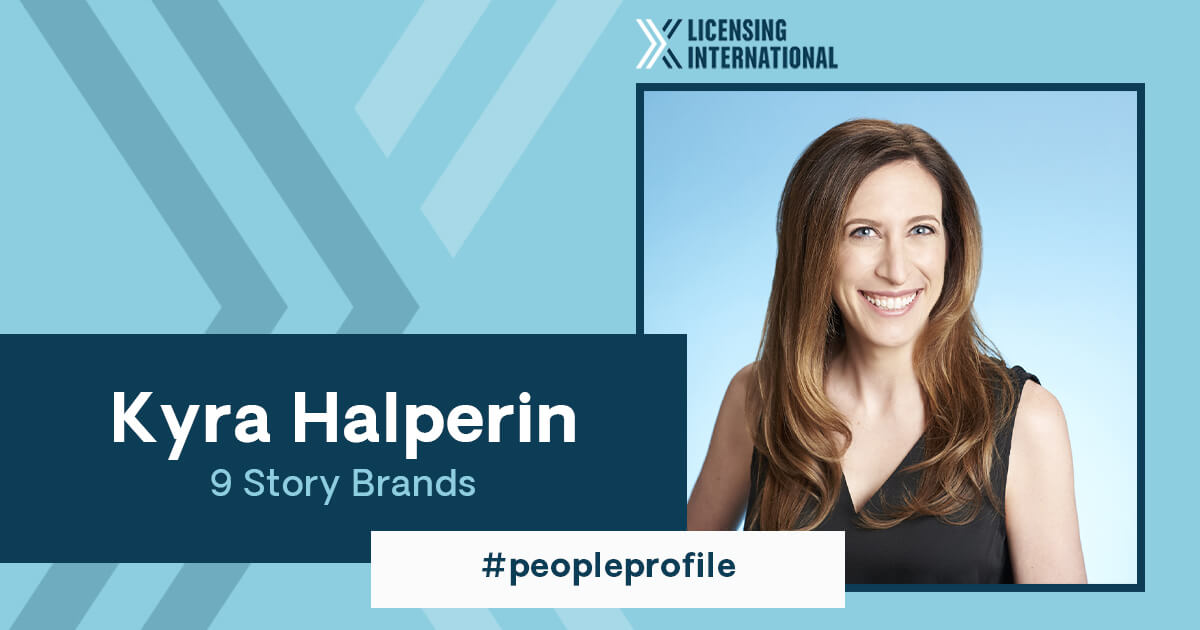 People Profile: Kyra Halperin, Co-VP, Consumer Products, 9 Story Brands
The global licensing community is powered by an incredible group of professionals whose diverse backgrounds and creative energy drive innovation and excellence. Each week we're profiling one of these professionals in this ongoing series.
How did you get into licensing (or how did licensing find YOU😊)?
I remember standing outside the Disney Store at my local mall when I was in middle school wondering how all of the product got there.  Fast forward to my post-college internship at HBO, when I made it my goal to speak to anyone who would meet with me about their career path.  I connected with someone on the licensing team there who introduced me to her former boss, and from there, I fell into my first licensing job.
What's your biggest personal and professional accomplishment?
Personally, being a mom to twin toddlers, especially over the last 2 years.
Professionally, working with my other half and Co-VP Kristin Lecour, to build the Brands division at 9 Story. We have an amazing team and colleagues across divisions who are so passionate about what they do, and it's been so gratifying to directly impact the company's growth.
In your opinion, what is the top skill every licensing executive should have in order to succeed?
Creativity.  One of the things that I love most about licensing is that I get work across so many different functions: business, legal, creative, and sales/marketing.  As content and retail continue to evolve, being innovative across all of those areas is more important than ever.
What is the best piece of advice you ever received? OR What is your favorite quote?
Just because you're correct doesn't mean you're right.  I know that sounds confusing, but when I learned that early in my career, it was such a helpful shift in perspective.  Your opinion may be correct, but it doesn't mean it's the only, or best, option.
What is your favorite licensing deal of all time? (doesn't have to be one that was signed by you)
I am such a fan of all the collabs that the tokidoki team has done in the parenting space with companies like Clek and JuJuBe.  The idea that utility items like car seats and diaper bags could be fashionable and a true reflection of parents' tastes is a great use of licensing.
If you weren't in licensing, what would you be doing now?
I love product, so probably something still somewhat related, like running a kids boutique or being an interior designer.