People Profile: Nick Manzo
Meet Nick Manzo, Account Director, Seltzer Licensing Group & member of the Licensing International US Young Professionals Network Committee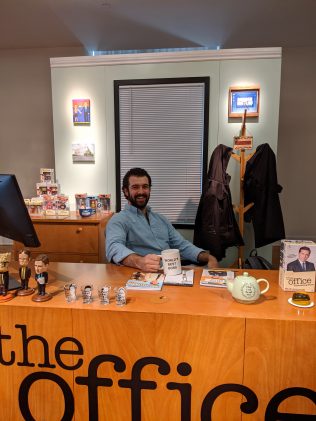 Licensing International is powered by an incredible group of licensing professionals hailing from around the globe who take time to serve the industry they love. Each week we'll be profiling one of these professionals in this ongoing series.
How did you get into Licensing (or how did Licensing find YOU😊)?
I took one of the only "Brand Licensing" courses at NYU which was put together by my now boss, Stu Seltzer.
What's your biggest professional accomplishment?
In my 5 years in the industry, I think my biggest accomplishment to date has been receiving the Licensing International Rising Star award in 2018 as well as helping form and lead the YPN committee.
What keeps you up at night? What's your biggest challenge nowadays?
I think there have been two very recent challenges to my day-to-day. 1) Getting used to making deals happen over the phone and video call. We've signed licensees in the past few months without technically meeting in person (we've had to meet virtually!) And 2) Marketing expenditure is down across many industries and with that new licensing deals. We've had to think outside the box as an agency to sign new deals or grow existing business for our clients in a very challenging business climate.
What is your favorite licensing deal of all times? (doesn't have to be one that was signed by you)
There are many out there, but as someone who loves to see how creative the sneaker world can get, some of my recent favorites have been Nike & Nickelodeon for their line of Kyrie Irving x Spongebob sneakers or the more recent Ben & Jerry's "Chunky Dunky" shoe.