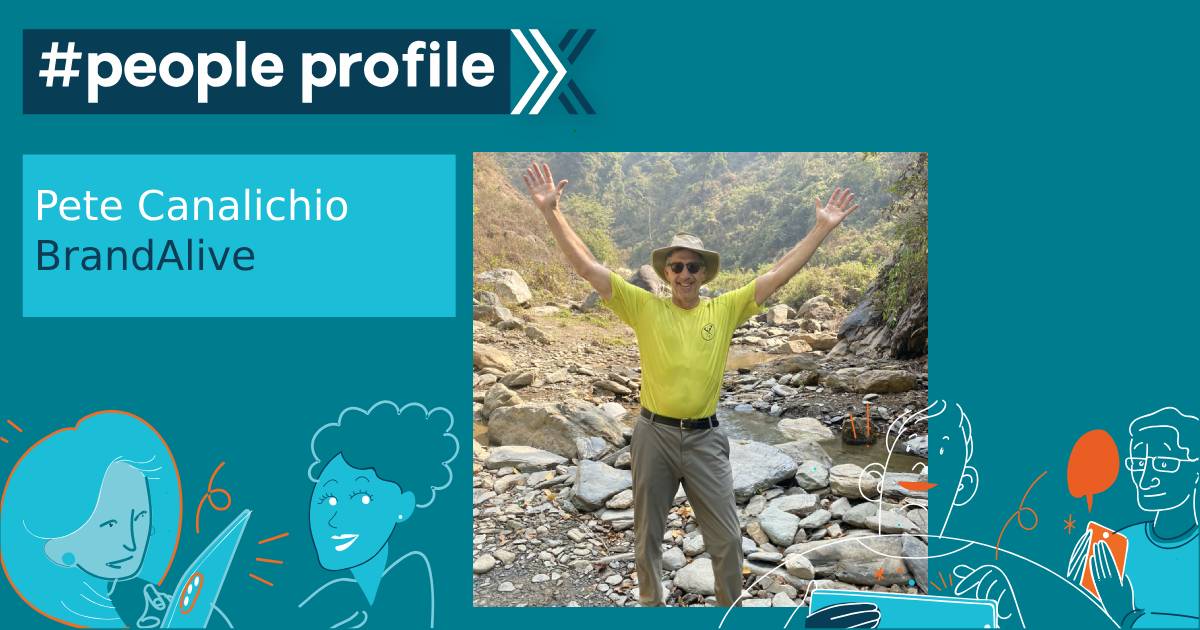 People Profile: Pete Canalichio, Managing Partner at BrandAlive
The global licensing community is powered by an incredible group of professionals whose diverse backgrounds and creative energy drive innovation and excellence. Each week we're profiling one of these professionals in this ongoing series.
How did you get into licensing (or how did licensing find you)?
Like so many others, I fell into licensing. I was working at Coca-Cola negotiating sponsorship contracts with major sports properties including the Olympics. I met the director of worldwide licensing, and she offered me a job heading up the company's event licensing. My first job was working on the Nagano Olympic Games. We created a program of co-branded licensing merchandise in a variety of categories, including Olympic pins. Our Coca-Cola Pin of the Day set was a tremendous success.
What's a "typical" day in your current position?
In my current role, I spend a lot more time on strategic thinking and less on tactical thinking. I work with clients helping them to understand how best to expand their brands (into what categories) and with whom to choose to license (credentials for success). I also spend a lot of time writing about these subjects for my extended audience.
What's your biggest personal or professional accomplishment?
I'm blessed to have an incredible marriage and four children who graduated from college (two now married with three grandchildren). On the professional side, I would say my greatest accomplishment was writing my book, Expand, Grow, Thrive: 5 Proven Steps to Turn Good Brands into Global Brands Through the LASSO Method in 2018 (published by Emerald).
What are the most significant trends or changes that you've seen in the business in recent years?
Brands continue to make a more meaningful difference each year. There are also many more entities that are considered to be brands today, including feature films, digital things, and, of course, people.
What keeps you up at night? What's your biggest challenge these days?
My biggest challenge is figuring out how can I reach more people with my products and services to have a more significant impact on businesses and individuals. I am currently working on founding a company called BrandiVare that will be using AI to create a web-based product to reach an even greater audience.
In your opinion, what is the top skill every licensing executive should have in order to succeed?
Licensing is all about win-win, so for this reason I would say the top skill is to have an ability to ensure all parties (licensor, licensee, retailer, and consumer) win in any agreement.
What's the best piece of advice you've ever received, or what's your favorite quote?
If you can dream it, you can do it — Walt Disney. I finished with this quote on my 2017 TEDx presentation on how to make your dreams a reality through visualization.
What is your favorite licensing deal of all time? (It doesn't have to be one that was signed by you.)
Having just watched the movie Air, I would say the deal between Nike and Michael Jordan. Here we are decades later and the program is still thriving.
If you weren't in licensing, what would you be doing now?
Probably teaching. I have taught at Georgia State and Mercer universities and thoroughly enjoyed it.
The last licensed product I bought was…
I was just visiting the beaches in Kennebunkport, Maine and bought a KPT-branded coffee mug. I can't wait to relive the memories each time I have a cup.