People Profiles: Graham Saltmarsh
Meet Graham Saltmarsh, Managing Director, Licensing International, UK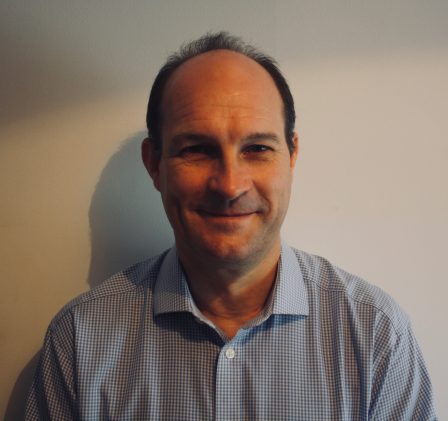 Licensing International is powered by an incredible group of licensing professionals hailing from around the globe who take time to serve the industry they love. Each week we'll be profiling one of these professionals in this ongoing series.
How did you get into licensing (or how did licensing find YOU)?
I have been in licensing for over 20 years. It seems that licensing is a well-kept secret that people discover accidentally, but once you're in you are hooked. I started at BBC Enterprises as it was then known; we were working on Dr Who and a few other properties, but it was the launch of Teletubbies that really kicked the whole potential of licensing into the spotlight.
What's your biggest personal and professional accomplishment?
I'm very lucky to have worked on some brilliant properties. My time at the BBC with Richard Hollis was amazing, and he has always been an inspiration to me. Launching "Beyblade" into a very cynical market and seeing not only the commercial success, but seeing how the fans reacted to our events was brilliant. I think it's important that we "Licensing Industry Bods" spend a little time with kids in their natural chaotic environment to truly understand how they tick. Working for Carton Network and launching "Ben 10" was also a fantastic experience.
From a personal perspective my greatest achievement is that I always try and make time for people. We all have busy lives, but a chat here and a phone call there can go a long way especially in difficult times.
What's your biggest challenge nowadays?
Do you mean apart from the global COVID pandemic, an impending trade war between China and the US, and the specter of Brexit on the horizon… I am naturally a very positive person… disasters are just problems waiting to be solved. Licensing, like many other industries, is having to adapt to new ways of doing business. Who would have thought that so many businesses could be run from so many homes?
What truly excites you?
Innovation, whether it's new products, new ways of doing things, new ways of communicating – the human race have been the greatest innovators, admittedly it hasn't all been for the good of the planet, but then new thinkers come in and create solutions to the problems we have created!
What is your favorite quote?
It's impossible to pick just one with people like Noel Coward, Winston Churchill and PG Wodehouse to choose from. They knew how to capture a moment, inspire a nation or comment on the absurdity of human nature and I thank them for it.
To find out more about Graham, check out the announcement of his appointment to role of UK MD.