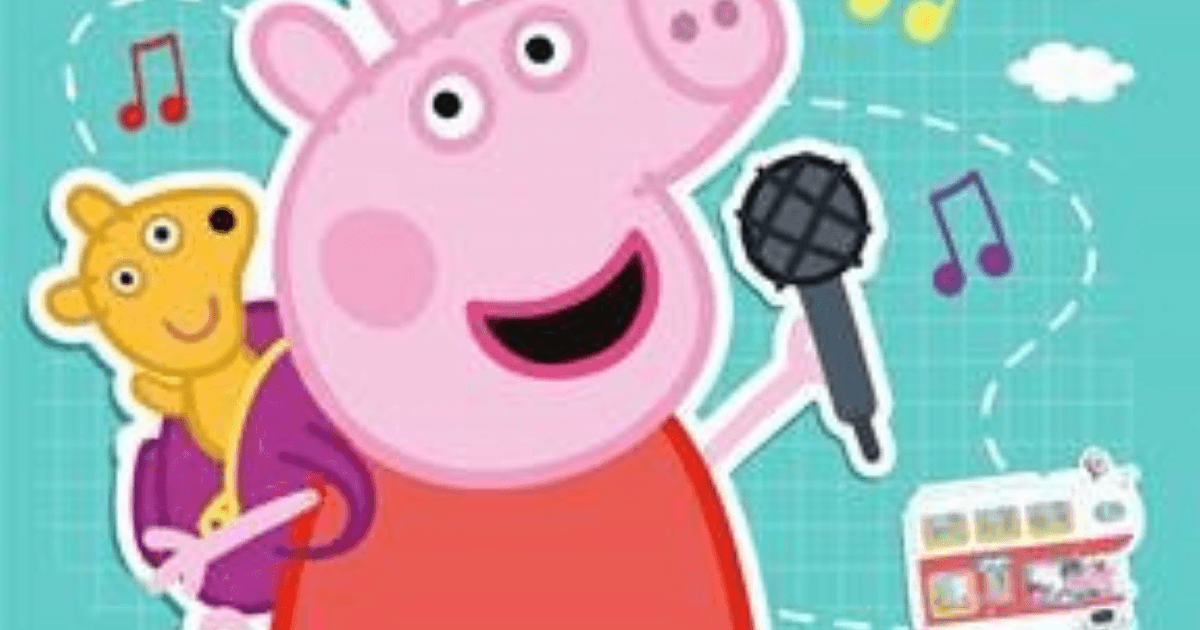 Peppa Pig Set to Launch NEW "Peppa's Adventures: The Album" On July 30!
To celebrate everyone's favourite preschool show Peppa Pig, eOne, Hasbro's global entertainment studio, has announced the brand-new album "Peppa's Adventures: The Album" to release globally across digital streaming platforms on July 30th. Available in English-language format, the album consists of 10 all-new songs, with two standalone singles releasing pre-album launch to get fans excited for what's to come.  Starting today, kids can tune into the high energy sporty single, "Bing Bong Champion," with the second single "Peppa's Adventures" dropping July 2nd. The album will be available to stream on all digital streaming platforms including Spotify, Apple Music and Amazon Music, and the physical CD will be dropping at retail in the UK & US later in the summer.
Peppa Pig is a British preschool animated television series created by Astley Baker Davies. The show revolves around Peppa, a loveable and cheeky yet slightly bossy pig, her family and friends. The show started airing in 2004, and there have been nine seasons produced and broadcast in over 180 territories as of 2021. Peppa Pig enters 2021 with a lot of momentum as the number one brand on YouTube and 104 episodes greenlit for production, taking the content pipeline up to 2027
"Peppa's Adventures: The Album" will be the sequel to debut album "My First Album"; which launched back in 2019, and now has over 136 million streams globally.
The album will tie into the 2021 global brand theme Peppa's Adventures and will drive awareness ahead of the global launch of Peppa Pig's first toy line from Hasbro, launching in Autumn 2021! The album release will be supported by a strong marketing plan including key activations across PR, social and digital running throughout summer, with lots of snorts and giggles guaranteed!
"Peppa's Adventures" Release Dates:
6/11     Bing Bong Champion
7/2        Peppa's Adventures
7/30     Full Album Release
Listen to "Bing Bong Champion" here.
Pre-save "Peppa's Adventures" here.
Entertainment One Ltd. (eOne) is a talent-driven independent studio that specializes in the development, acquisition, production, financing, distribution and sales of entertainment content. As part of global play and entertainment company Hasbro (NASDAQ: HAS), eOne's expertise spans across film, television and music production and sales; family programming, merchandising and licensing; digital content; and live entertainment. Through its extensive reach and scale, and a deep commitment to high-quality entertainment, eOne unlocks the power and value of creativity.
eOne brings to market both original and existing content, sourcing IP from Hasbro's portfolio of 1500+ brands, and through a diversified network of creative partners and eOne companies including: international feature film distribution company Sierra/Affinity; Amblin Partners with DreamWorks Studios, Participant Media, and Reliance Entertainment; Makeready with Brad Weston; unscripted television production companies Renegade 83, Daisybeck, Blackfin and Whizz Kid Entertainment; live entertainment leaders Round Room Live; world-class music companies Audio Network, Dualtone Music Group and Last Gang; and award-winning emerging content and technology studio Secret Location.