Retailer Thalia Debuts The Grinch Christmas Gift Collection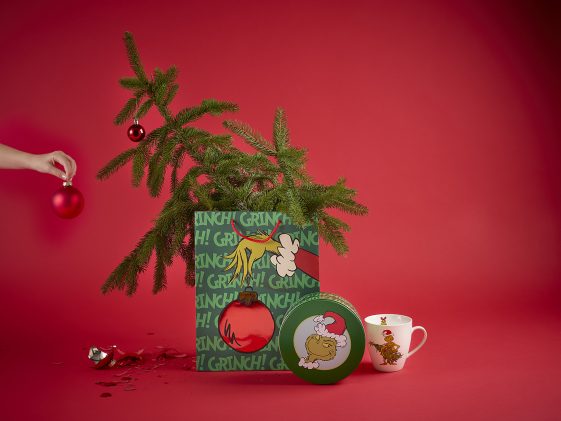 Thalia, the market leader in retail bookstores in Germany, Austria and Switzerland (GAS), has launched a Christmas gift collection based on Dr. Seuss's popular title How the Grinch Stole Christmas, in a deal brokered by WildBrain CPLG, on behalf of Dr. Seuss Enterprises, L.P., a leading children's entertainment company.
The collection which includes mugs, napkins, handkerchiefs, Christmas decorations and gift bags, is the first time a major German retailer has launched a Dr. Seuss consumer products collection, outside of core publishing.
The Grinch collection is being supported with in-store table top displays and point of sale material in over 280 stores, and is featured in a Christmas flyer which is mailed out with all online orders in the lead up to Christmas.
Sibylle Gondolf, Managing Director at WildBrain CPLG Germany, said: "We are incredibly excited to see this collection launch.  Thalia is a significant retailer throughout the GAS region with stores in most major shopping centres and a significant online business.  This launch marks the start of the Dr. Seuss licensing program roll-out in Germany with plans underway to extend the business into new categories and retail distribution."
"Germany is a focus market for us in Europe to develop and build the Dr. Seuss licensing program and Thalia bookstores is a natural launch partner for the Grinch gift collection," said Susan Brandt, President of Dr. Seuss Enterprises, L.P. "We are working closely with the WildBrain CPLG team to build the licensing program in this market and replicate the successes we have already seen in the UK."
The Grinch Thalia launch is part of a wider initiative led by WildBrain CPLG to extend the Dr. Seuss licensing program throughout EMEA.