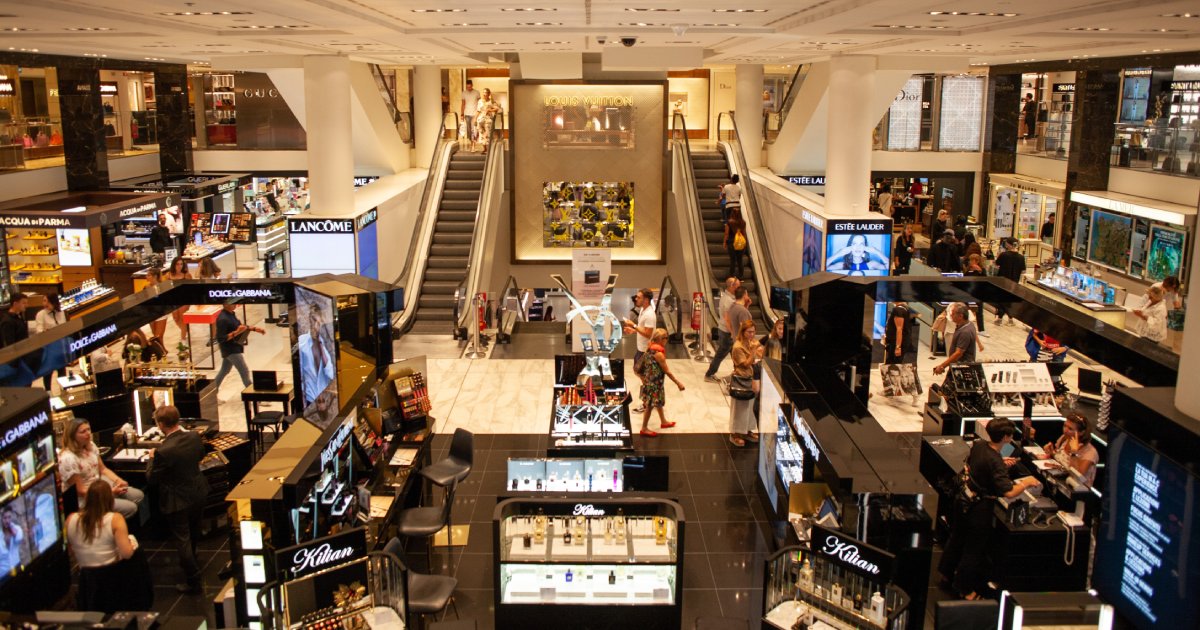 Retailers Address Shrink
Retail theft—also known as shrink—has been a running theme in a number of recent earnings releases from publicly traded retailers.
And while there is little doubt that retail theft is an issue—Target anticipates a $500-million loss to shrink this year—it's not a new phenomenon. As recently as the 2021 holiday season, retailer concern about shrink led to speculation that crime rings selling stolen merchandise, largely online, was a major threat. Now, however, the increased shrinkage is tied to declining retail profits.
Total shrink amounted to $94.5 billion in 2021, up from $90.8 billion the previous year and from $45 billion in 2015, according to the National Retail Federation (NRF). As a percentage of sales, that figure came out to about 1.4% of 2021 sales, an improvement from the 1.6% reported in 2020. Retailers also reported a 26.5% increase in organized retail crime incidents, where groups of professional shoplifters steal and then sell the stolen goods, the NRF said.
At Dick's Sporting Goods, for example, the amount of theft had both the most impact and was the "biggest surprise" in Q2 earnings, CFO Navdeep Gupta said. The number of incidents was "significantly higher" than expected, according to Gupta.  In response, the chain cut its forecast for full-year profit. There were similar mentions of shrink when Macy's, Home Depot, Dollar Tree, and Target recently released earnings.
While some suppliers said they started having serious conversations with retailers about shrink two years ago, it's currently coming to a head. At a licensed apparel supplier, theft has increased to represent 3-4% of revenue (up from a more typical 1-1.5%), while at a beauty products company it's running closer to 10%, company executives said.
In many cases, the products being stolen are small impulse items like shaving products and cosmetics. But an apparel supplier, which also operates around 50 stores, said a display table stocked with pants was taken. Both consumers and store employees can be the culprits, company executives said.
"We have seen a dramatic increase in shrinkage and it's becoming a major expense alongside freight, salaries, and rent," an executive at a licensed apparel company said. "Shrinkage will be one of my big expenses for the immediate future. No one seems to have a solution yet because there isn't an obvious fix."
Yet there have been preventative actions taken to combat the rising levels of theft. For example, some products that have traditionally been placed in the impulse purchase aisles at the front of stores have been moved, while others have been placed in locked plexiglass cases that need to be opened by a store staffer. Other strategies include adding security tags to larger items and deploying radio frequency identification (RFID) technology as a means for tracking goods.
The downside to these solutions, however, is that the lack of immediate access can reduce sales by as much as 60%, since consumers won't wait for them to be retrieved, an industry executive said.
In addition to affecting retailers, theft can also cut into brands' sales. Since a stolen item isn't scanned at checkout, it registers as still being on store shelves, which cuts into reorders, a licensing executive said. And some retailers have responded by stocking fewer items on store shelves.
Many licensing executives said something needs to be done sooner rather than later, especially as brand owners and retailers alike prepare for the upcoming holiday season.
"There have been many discussions on ways to combat it, but not as many decisions yet," a beauty products executive said. "Everyone is having it, so something has to get done."