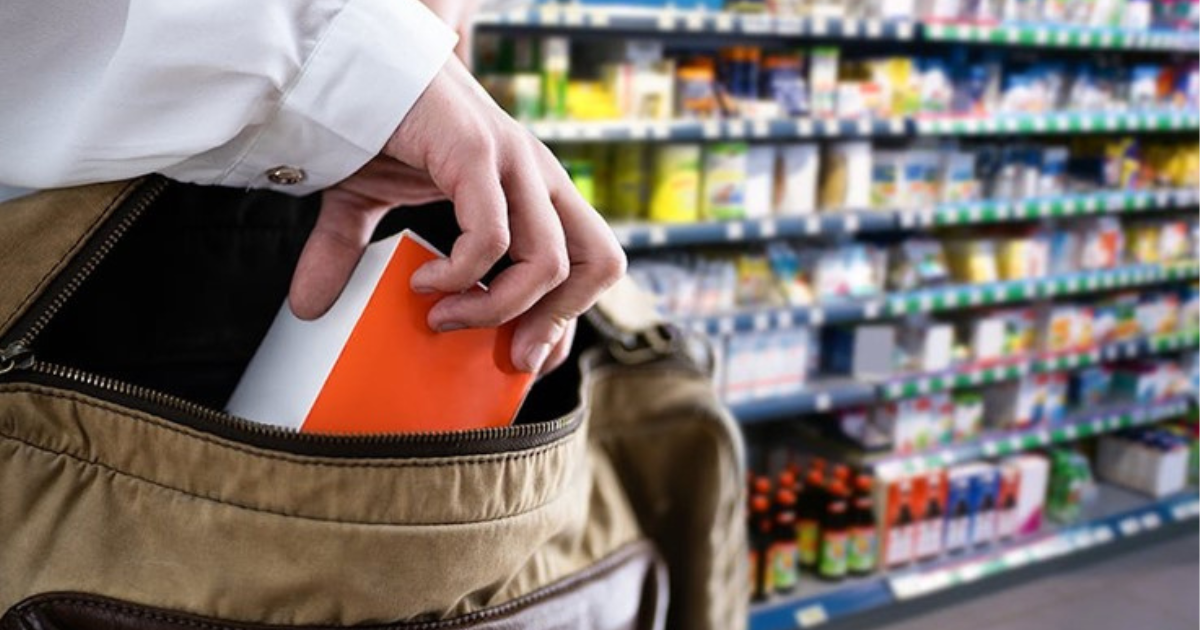 Retailers Face Increasing Inventory Theft
Retailers, already navigating tighter consumer spending, are faced with another telltale sign of struggling economies—an increase in inventory theft.
Inventory loss caused by human error, employee theft, or external theft through organized retail crime—commonly referred to as shrinkage—is on the rise. This increase was underscored by dozens of publicly traded retailers when they released earnings in recent weeks.
Target, for example, has seen worsening shrinkage rates put "significant pressure" on financial results and expects its profitability to be reduced by more than $500 million compared with 2022 if current trends continue, CEO Brian Cornell said.
And Dollar General dropped its full year sales forecast to a 3.5-5% increase (from 5.5-6% increase). Additionally, same-store sales are now projected to rise 1-2% against an earlier estimate for 3-3.5% increase, company executives said.
The revision is tied to a "tough macroeconomic environment" that is pressuring both sales and shrink, CFO Kelly Dilts said. Dollar General also slashed its planned addition of 150 pOpshelf stores to 75 outlets as it further reined in expenses, Dilts said.
Dollar Tree likewise cited a rise in shrinking when it lowered its profit forecast.
How the increase in shoplifting might impact the licensing business remains to be seen. Multiple industry executives said increases in theft have not yet affected their businesses, but they understand that their retail partners must walk a fine line as they balance costs.
"This is a real balancing act for retailers right now," said Mark Doyle, President of Jack L. Hayes International, which compiles an annual survey of retail theft. "We know customer service is the best deterrent to shoplifting, as many shoplifters want and need privacy to commit their thefts. However, many retailers can't increase their payroll right now with sales being stagnant."
The company's latest Annual Retail Theft Survey logged more than 340,000 incidents of apprehension for shoplifters and dishonest employees in 2022, and the recovery of over $288 million from those parties. Where no apprehension was made, $485 million was recovered (up 44% from 2021). But a total of $6.3 billion—89% of all theft losses—remained unaccounted for.
Twenty-six large retail companies—across supermarkets, department stores, specialty apparel, and big-box retailers—participated in the Hayes survey, representing 22,182 stores across the U.S. with $704 billion in annual retail sales in 2022.
A quick scan of police reports documented a number of recent thefts. These included a Macy's employee at an Aventura, FL store who was maced when suspects stole apparel. And four suspects were arrested after allegedly taking $12,000 worth of apparel from a Macy's in Garden City, NY.
In addition to the financial loss, theft and organized retail crime are "increasingly urgent issues" that limit product availability and make shopping less convenient, Cornell said. Beyond resulting in fewer products on store shelves, these thefts potentially put employees and consumers in harm's way.
"While we are seeing early results from our initiatives, we are not immune to the external pressures affecting all of retail, notably, the margin impact of elevated shrink and the product mix shift to consumables," Dollar Tree CEO Rick Dreiling said.